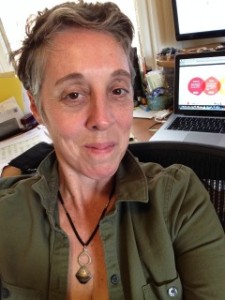 KLI couldn't be happier to welcome Dana Bishop to our team as our new Director of Quantitative Research. Dana has been working in the field of user research for 20 years and flaunts extensive experience with a variety of research methods. Above all, Dana has perfected the art and science of creating simple, yet highly-informative large-scale online user experience research studies. Her graceful orchestration of traditional scaled questions and directed tasks for users results in detailed feedback, thoughtful analysis and poignant evidence that informs design for clients far and wide.Prior to joining Key Lime Interactive, Dana was lead researcher and manager of Keynote Systems' Competitive Research group. While at Keynote, Dana led longitudinal quantitative research studies across numerous verticals and global markets for companies such as Carnival, Expedia, Travelocity, Wells Fargo, U.S. Bank, Yahoo!, and State Farm Insurance. Dana began her career in the 1990s in San Francisco where she spent 3 years at Charles Schwab & Co conducting a nationwide field study and weekly in-lab sessions with customers; as well as time spent running usability testing for edu-tainment software in school environments.
After just three short months as part of the KLI team, Dana's expertise is in high-demand! Custom studies are exceeding client expectations and all the while, Dana and other Key Limers are preparing the following types of reports for incremental release:
KLI Competitive Research. Naturally, with the addition of Dana to the Key Lime team, we've both expanded and refined our competitive research. Dana is spearheading several existing and new reports that fall under the following categories:
Competitive Index
Currently our Auto Insurance Competitive Index and our Mobile Banking Competitive Index are widely used by nearly all top players in their respective industries. For this research KLI runs a survey to deeply understand the perceptions, beliefs, needs and desires of users when using their mobile devices (both web and apps) in context of a given industry and then indexes and compares capabilities across major players; ultimately ranking them and revealing strengths and opportunities for the industry and individual companies to move ahead. Inquire about the purchase of either of these reports, or suggest an index for your industry...
Competitive Benchmark Studies
Additionally, KLI publishes annual Cruise Competitive Benchmark results in June each year. This is a task-based assessment of the leading cruise industry websites by users (a mix of first-time and experienced users). The study analyzes the user experience in trying to learn about the cruise line, find a cruise of interest, and book online. It measures the user experience in terms of satisfaction, site reliability and performance, as well as NPS and likelihood to return and purchase. Dana's keen understanding of what the cruise industry needs and pays attention to when executing sound design changes is part of what makes this benchmark study novel and desired. The study capitalizes on the value proposition offered by the various brands: Are they selling the ratio of cost to experience well to their digital consumers? Are they painting a clear picture that informs decisions and promotes action? At present, leaders in the industry are working with Dana to refine the June release to include exactly what they've been missing. Want to be involved in that conversation? Have ideas for a similar study in a different vertical? Learn more…
Custom Competitive Benchmark Studies
To take this one-step farther and truly meet the demands of KLI clients, Dana is leading the development of Custom Competitive Benchmark studies for several clients in the retail, travel, medical and financial industries. These studies are quite similar to the general Competitive Benchmark studies in that they are also task-based assessments of sites within a given industry by users. They also focus on which site(s) are providing the best user experience; but differ in that they allow companies to custom design aspects of the study along with KLI researchers. Companies can " customize" by selecting the competitors they are most interested in benchmarking themselves against, as well as having input about the tasks users complete, and timing of when the study fields. Need to benchmark yourself against competitors in your industry? Learn more…