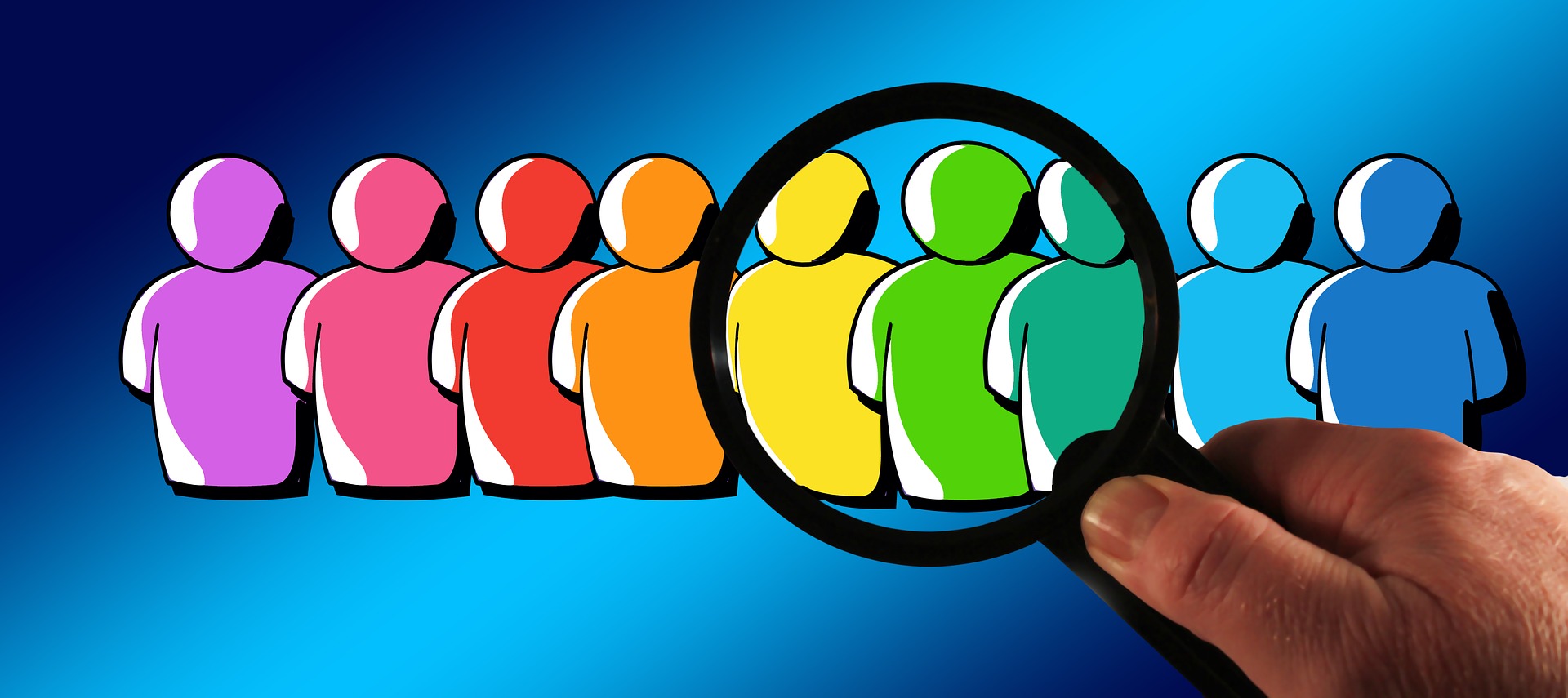 Recruiting UX research participants isn't always an easy process. However, there are several methods to generate a participant pool that targets your ideal users. Some methods are time-consuming, while others can be implemented quickly, but it's essential to keep in mind that the best method of recruitment will always be the one that best identifies quality participants for your project.
Here are four common recruitment methods:
#1. Recruiting Platforms
Software companies that specialize in recruiting are very coinvent and easy to use for participant recruiting. With this method of recruiting, you can filter down to the demographic criteria for your population of interest, and the software platform will match you with participants who applied for your projects through a project board and/or email blasting. One downfall of using a recruiting platform is that it can be expensive. However, a good user research platform can help you find the right people faster and save you a lot of time.
Examples of recruitment platforms that make it easier and faster to recruit participants for UX research studies include User Interviews and Respondent. Both recruit participants for remote and in-person studies, track current and previous participants, help schedule interviews, and pay out incentives. Differences arise with vetting out participants and incentive fees.
With Respondent, once a participant applies for your study, you are responsible for vetting and approving participants based on screener responses, inviting them to schedule a session, and processing payments. There is also a pay-per-session fee based on your incentive amount.

User Interviews is built for larger-scale research, thus this platform streamlines the workflow with automation for participant approval as well as automatic checks for discrepancies in participant screener questions. This platform charges a one-flat fee, regardless of the study's incentive amount.
#2. Online Intercepts
An intercept survey is a research method used to gather feedback from people accessing your product online. When a website visitor is intercepted, they will be presented with a pop-up invitation message asking if they are interested in participating in an online survey. Intercepts are a great way of leveraging traffic on your website to obtain information that may be critical to your study's success.
Here are some of the benefits of implementing a site intercept survey:
Reach all demographics:

Intercepts will target all visitors of your website, ensuring that there is a small chance of researcher bias and sampling bias. Depending on your study, site intercepts are also a great way to reach target users.

Increase survey responses:

Intercept surveys can target

every

visitor. That means survey responses are only limited to the number of people visiting your site.

Real-time responses:

Intercept surveys gather real-time feedback from people as they are interacting with your website, allowing for more accurate responses.
#3. Social Media Platforms
Broadcasting the need for research participants with ads on social media platforms can be an effective method of recruiting. You can cast a wide net using an ad or, more specifically, post a message within social media groups or communities that match the participant profile. This is an extremely cost-effective method of recruiting; however, you're flying blind. There is no telling how many responses you will get or how qualified individuals will be. You could end up with little to no qualified participants to screen or you could be flooded with candidates.
Here are some advantages and disadvantages to consider when using social media for recruitment:
Advantages
Wide reach: Social media is increasingly used by all age groups and demographics.

In 2022, global active social media users have surpassed 4.55 billion

.

24/7 Recruitment: Social media allows researchers to reach participants at any time, including weekends and holidays.

Efficiency: Social media can be much more effective and less time-consuming compared to other methods of recruitment.
Disadvantages
Competition for attention: Due to the fast pace of social media, ads and surveys must compete for the limited attention of users. Thus they must be short, engaging, and effective in order to recruit the best participants.

Bias: Social media platforms can introduce race, age, and gender bias into your recruitment efforts depending on the platform being used. Therefore, it is critical that your survey and screen questions combat this.
#4. Snowball Sampling
This recruitment method, also known as chain or referral sampling, is a technique where existing participants are asked to assist researchers in identifying other potential participants from their close contacts. While this is low-cost and could be a great way to recruit a large sample size, this method could also run the risk of recruiting participants who are not only unqualified but also potentially share similar viewpoints as those who referred them. Snowball sampling is best used when it is difficult to recruit participants for your study or when your participant population is unknown and/or rare.
At Key Lime Interactive, we understand that recruiting quality target participants plays a significant role in the research and design process. Thus, we are dedicated to using the right recruitment method for every study we conduct, while including our Inclusivity Index questions in our screeners to ensure we recruit a diverse participant group and help reduce bias. Contact us to see how we can help with your next UX/CX research project.