Dallas is so much more than cowboys, great BBQ, and big hair. As most know, they have a notable UX community that gets together frequently within the UXPA Dallas group. Last Thursday, we had the opportunity to attend their recent Meetup gathering hosted at Improving and give it a Key Lime Interactive splash.Our Principal Researcher, Andrew Schall, gave a talk on mobile eye tracking in UX Design. In addition, we had some fun giveaways. For those that attended, they had the opportunity for a chance to win a signed book by presenter/author, Andrew Schall, Eye Tracking in User Experience Design. We also had a grand prize winner who recieved an Eye Tribe (lucky you).
We made new friends, reconnected with old friends, and got to talk shop on all things UX and Design. Oh, and did I mention there was pizza?
Here is the recap filled with memorable tweets and pictures: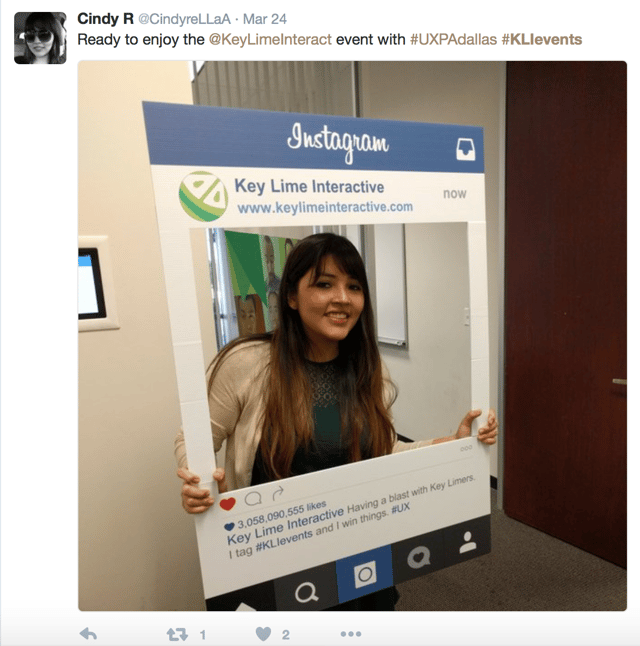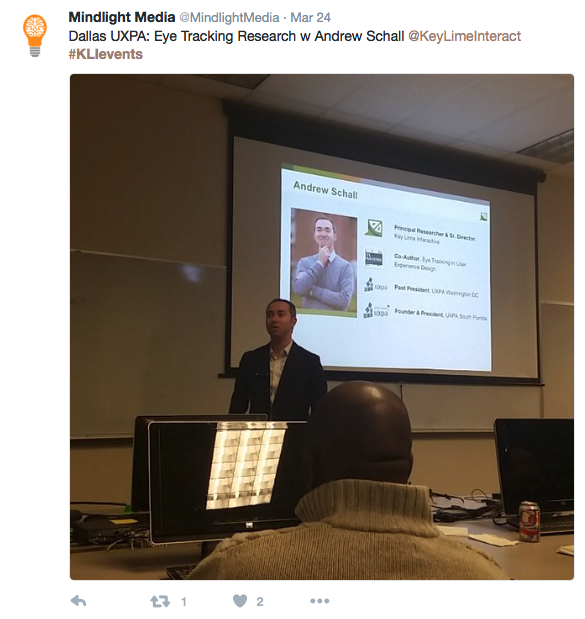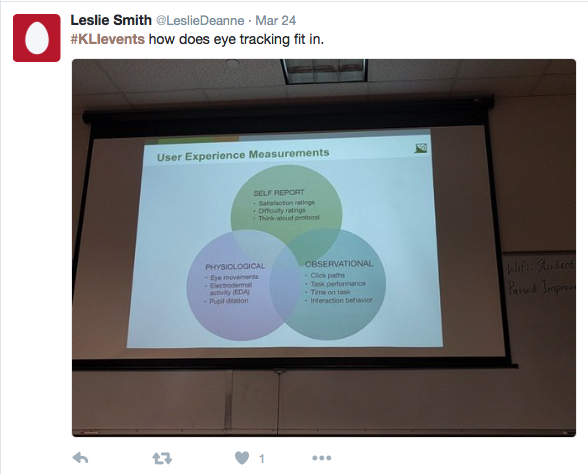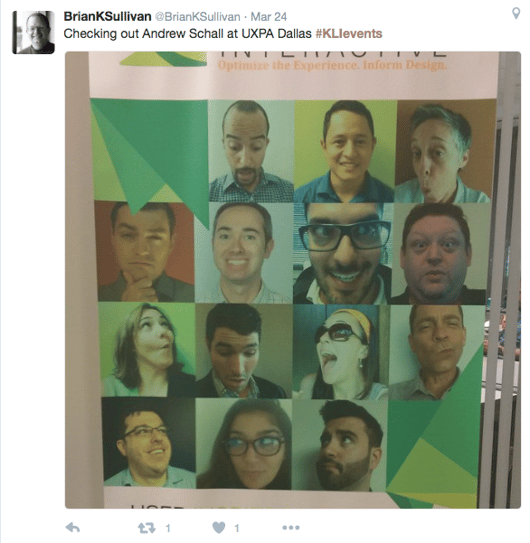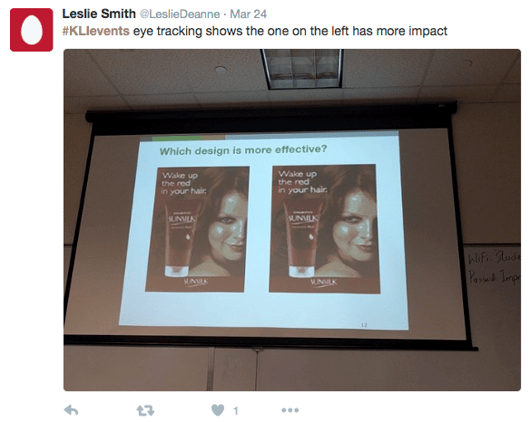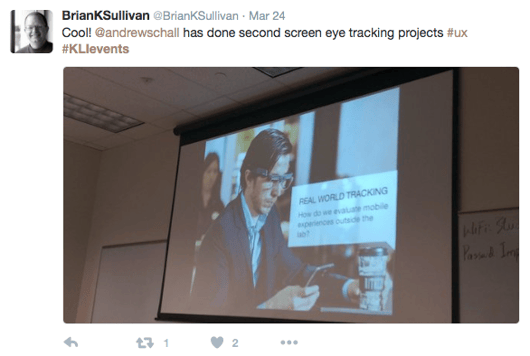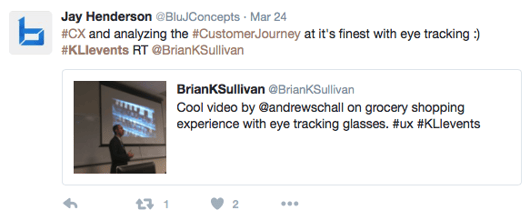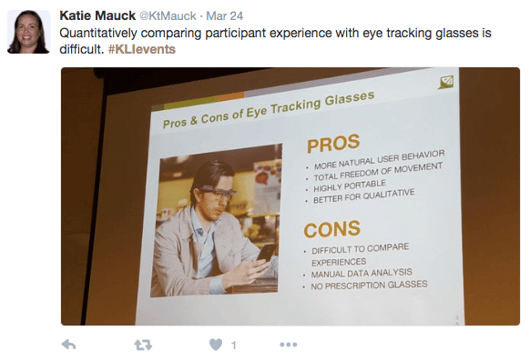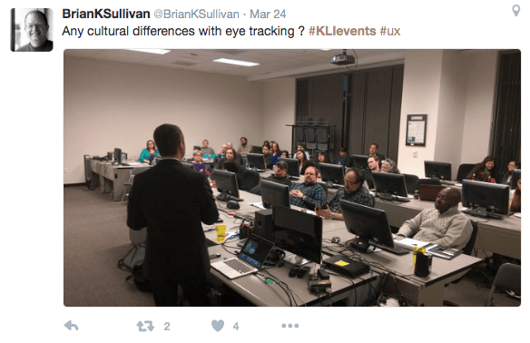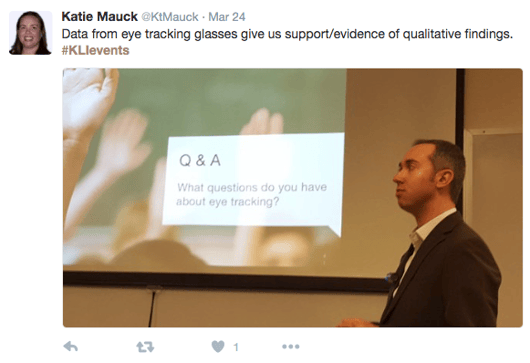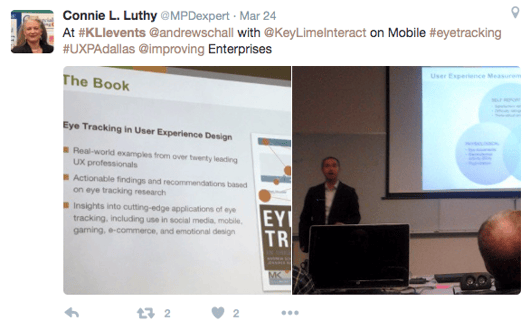 And finally.. congratulations to our winners!!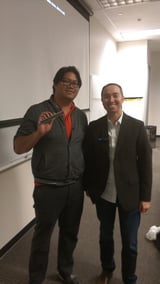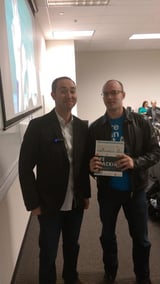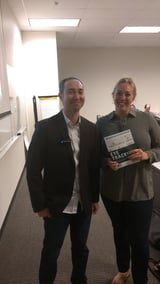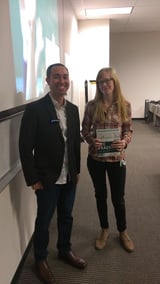 Interested in having Key Lime Interactive get involved with your next UX event? Feel free to reach out to us at marketing@keylimeinteractive.com
For more information on how to get Key Lime Interactive involved on your next UX project, contact us at sales@keylimeinteractive.com
And make sure to join us for the 2016 WEAR Conference, click below for details:
READ MORE: What Can Eye Tracking Tell Us That We Didn't Already Know?, Eye Tracking: Why Are We Trained to Recognize Other Human Faces?, Eye Tracking Provides Insights Into Wearable Device Use, KLI/THQ to Present Experiences Conducting Eye Tracking for Gaming at IUE Conference, User Research Methods for Automotive User Experience