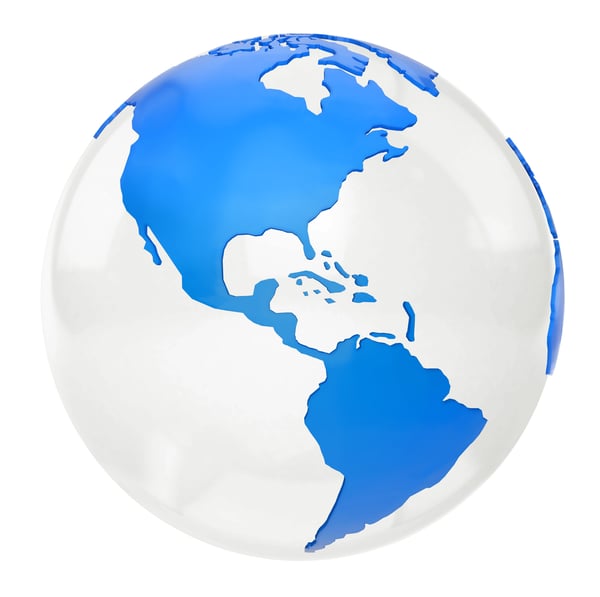 With 16% of the US Population being of Hispanic or Latino origin, it is no surprise that more and more websites, mobile sites, and mobile applications are being localized to Spanish. Similarly it is no surprise that more and more companies are quickly learning that simply translating one-for-one their English content is not sufficient. Conducting user research to gain insight on how such translation should work is critical for the success of these sites, especially since Hispanics behave differently than the general population.

You may be asking yourself, how do Hispanics behave differently, specifically in the digital world, than me? Hispanics are family and community oriented consumers, they often will make a purchase with input from several key family members, especially for larger dollar purchases. Family opinions often influence brand perceptions.
We agree with researchers who contend that most Hispanics are fully acculturated by the time they have spent 2/3 of their lives in the US. But to us this simply implies that it's it's necessary to test all relevant segments to help our customers target their content/product to Spanish-speaking users with family and cultural influencers.
When conducting research with Hispanic users we always take into consideration how acculturated the users are, which typically consists of a list of questions that will help to segment the users based on factors such as language, years in the US, degree to which they retain elements of their home culture, etc. Our Hispanic Acculturation Spectrum Model places Hispanics that speak little to no English on one end and those that speak little to no Spanish on the other end. This method has been valuable for us as we look at the differences between these two audiences. It helps us to inform appropriate design; features that meet the needs of the middle spectrum are included in both language versions of digital properties, while studies with users who reside at the ends of the spectrum may help us identify target specific needs. Otherwise a large portion of their potential clientele is being ignored. Companies who are just now considering the mobile Spanish market are behind and those who simply translate versus consider the behavioral differences of these users will find themselves even farther behind.
The time is now to create your Spanish presence:
We find that most of our current research in the Latino market is on the Spanish version of a website or is related to a physical product, which begs the question: why aren't large companies investing in ensuring that Hispanics have full access, access that specifically addresses their needs, especially in their mobile market presence? A partner of the The Neilsen Company reported a few months back that 45% of Hispanic mobile users have smartphones, the highest among all ethnic groups, including Whites. Additionally: 12% of US Hispanic mobile users use social networks on their mobile vs. 10% of general market, supporting the priority on social influencers that we've discovered.
Last month in the KLI webinar series we established a mobile scorecard for the auto insurance industry and of the 4 major brands we reviewed, only Allstate supposedly had a Spanish version (Although, the iTunes store states they do, when we changed the language to Spanish the language did not change like other apps typically do; if there is was a way to change the language within the app itself, it is not easy to find.) This is troublesome to us. Secondary research indicates that the Hispanic market accounts for the highest growth in auto insurance – why is Allstate the only player paying attention? Even more, as I was putting together this article, I quickly took a look at all the apps I have downloaded on my iPhone and of the 61 apps, I discovered that only five have made an effort to engage the Spanish-speaking world. Facebook, LinkedIn, Groupon, Skype, and TripAdvisor all have a Spanish version of their applications - Way to Go!
When will the others catch up? Will a translated version of their mobile presence be enough? We think this opportunity is huge for companies to get their Spanish mobile presence right the first time by considering the users behaviors and is an opportunity that shouldn't be overlooked. What do you think?