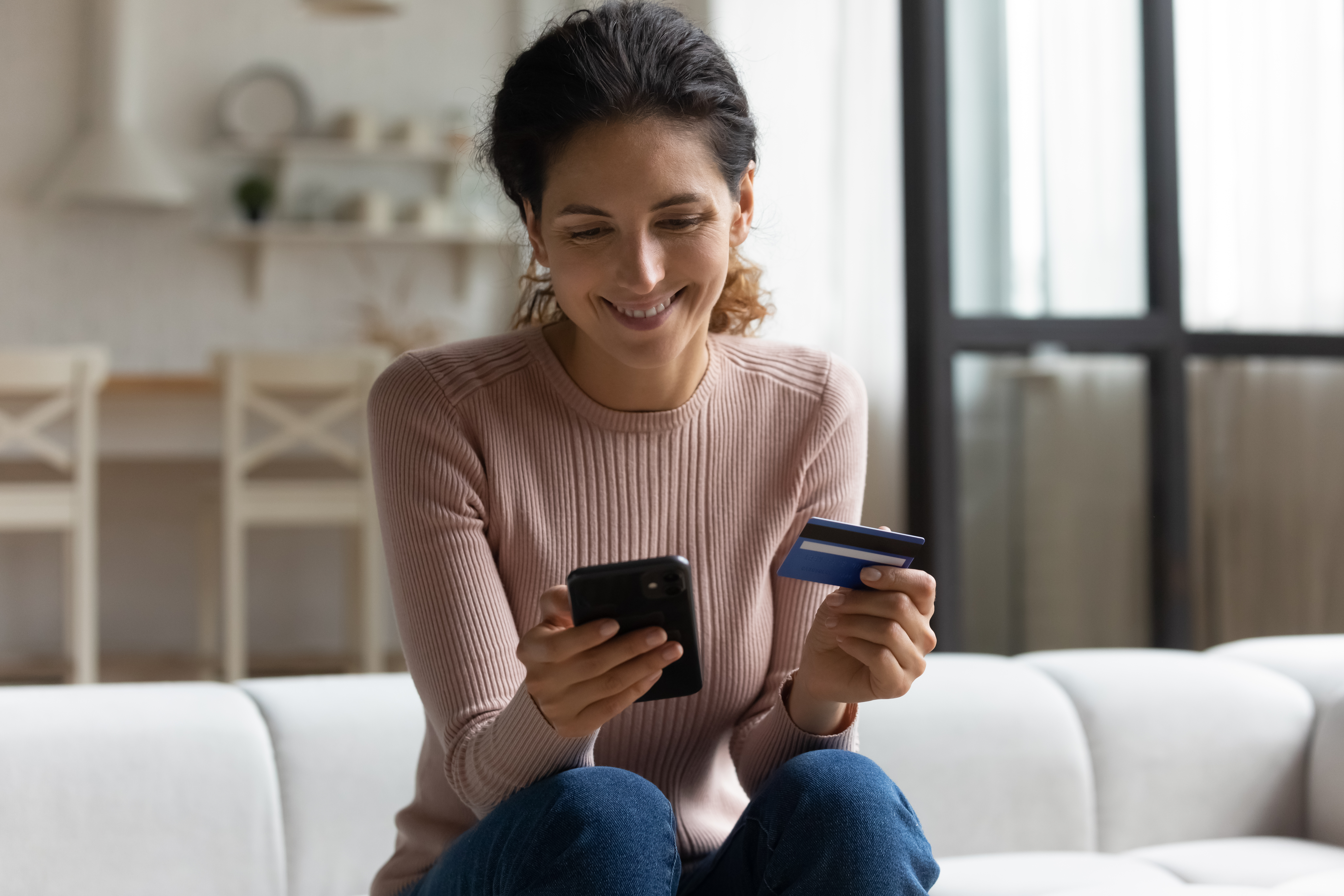 Is your digital user experience bringing in new clients, or is it driving people away? Are you keeping up with current user experience trends for financial brands? For many banks, the answer is, "No." In an overwhelming number of cases, banks are falling short of basic usability, which can cut into their successes. Banks and financial institutions are making the leap into digitization faster than ever, but that doesn't necessarily mean it's working.
In fact, one study showed that in a review of nearly 5,000 pages of web content for 50 of the largest U.S. banks, 58 percent of pages ranked as "inaccessible" for use by the average American. This is where user experience (UX) research and strategy come into play.
Digital banking is more popular than ever—which means that banks and financial institutions need to keep up. As it stands, an estimated 203 million Americans used digital banking services in 2022, a figure that's expected to climb to 216.8 million by 2025. It's estimated that nearly two-thirds, or around 65.3 percent of U.S. consumers, use digital banking services.
The bottom line? Now is the time to keep up with UX trends for financial brands. Here's what you need to know.
The Conversion of In-Person Banking to Digital Experiences
Perhaps one of the major trends in user experiences for financial services is the conversion of traditional in-branch bank transitions into digital, online experiences.
It's no secret that the COVID-19 pandemic forced organizations across industries to reexamine and elevate their digital experiences. This was especially true for the financial services industry, where digital adoption was lagging behind thanks to strict security regulations. But regardless of this industry delay, the truth is digital banking is necessary for great UX.
In fact, 78 percent of US consumers prefer digital banking through a mobile banking app or their bank website to in-person banking. The features they rank as most important include:
Transferring funds from one account to another
Mobile check depositing
The ability to view statements and account balances
Online banking is more important than ever—and it's a non-negotiable for financial services that want to cultivate great UX.

The Rise in Self-Service Options
Another significant trend is how many financial institutions are investing in self-service tools—likely to keep up with consumer demand. These tools include things like:
New account onboarding tools and support
Chatbots to answer questions and resolve issues
Improved frequently asked questions pages
Smarter interactive voice response (IVR) systems while on hold for customer support
Increased cross-platform communication between customer touchpoints like mobile apps, banking sites, and internal platforms used for customer support
Across the board, consumers are eager to make the most of self-service options in their quest to find the answers they seek—and providing these features can make a huge difference in the overall user experience. HubSpot reported that 77 percent of customers view brands in a more positive light if they offer self-service options when customers need support. As HubSpot shared, "Self-service enhances the brand experience and generates more goodwill among your customer base." This is especially true in the world of online banking and financial services, where having a self-service option may soon not just be a luxury, but a necessity. In fact, McKinsey reported that not having a self-service option leads to extreme customer service dissatisfaction, estimating that without this option, between 10 and 40 percent of bank revenues may be at risk by 2025.
Self-service options are available 24/7, which means your clients and customers can get an immediate solution to their problems no matter the time of day or day of the week. And when 53 percent of customers say they are likely to abandon an online purchase if they can't get a fast answer to their question, self-service can have a huge impact not just on your UX, but on your business, too.
Personalized, Up-to-Date Offerings for Customers
In this very digital world, banks and financial institutions have access to more data than ever before. Why not use it? One of the biggest emerging user experience trends zeroes in on making the most of this data to provide customers with in-the-moment offerings and services based on their purchases.
For example, a credit card company notices a client is making home improvement-related purchases. They harness this data to provide even better, more personalized services; things like a Flex Loan or another product or type of card that would offer the customer higher rewards for these home improvement purchases.
This all boils down to paying attention to what customers are doing and offering the right products at the right time to increase conversion and provide next-level user experiences.
The Popularity of Online-Only Banking
Additionally, in some cases, user experience trends are shifting toward an online-only framework. Many banks, financial services, and other institutions are making the move to this fully digital strategy and it's paying off in big ways.
How is this happening? When banks go digital, they have lower overhead costs, which means they can offer additional benefits that traditional banks just can't offer—things like client access to paychecks two days earlier, and providing higher interest rates for interest-earning checking and savings accounts.
Bankrate reports that online-only banking is popular among consumers. In fact, 88 percent of customers who bank with online-only banks say that they are satisfied with the bank's services. When you compare this to traditional banking methods, these figures become that much more impressive: Only 66 percent of traditional banking customers are satisfied with their banks. For today's consumers, the convenience and mobility of online banking (as well as the offerings online-only banks can provide) can make a big difference in their lives.
The Importance of Representation in UX
Another notable user experience trend in the world of finance is that forward-thinking financial institutions are focusing their efforts on becoming more human and more inclusive. No longer are banks just going after higher-income individuals with cold, finance-oriented language. They are working hard to become more approachable; more universal in their language and tone to ensure people of all backgrounds feel they have a place in the financial world.
With this shift for banks and financial services looking to become more experiential than transactional in nature, it's important to take note of the broader human experience of the global majority. Now, more than ever before, these institutions need to conduct UX research to understand how they connect (or don't connect) with a diverse group of people. Efforts to grasp their diversity, equity, and inclusion efforts matter—which is why Key Lime Interactive has developed its Inclusivity Index™ as a key to help organizations look at how their user experience impacts all people. After all, everyone should have an opportunity to build wealth, make smart investments, and take care of their financial futures.
Helping You Understand User Experience Trends
At Key Lime Interactive, we're committed to helping you understand upcoming UX trends and how they can impact your business. Our whole purpose is to advise our clients on their UX and CX to help them make a difference through better-designed products and services, and we can think of no place more poised to make a difference than the financial sector.
Through our tested research methods and access to unique tools like our Credit Card Mobile UX Competitive Insights report and our Mobile Banking Competitive Insights report, we'll help you uncover your strengths and opportunities for growth for a stronger, more positive user experience. Are you ready to learn more? Connect with our team today!