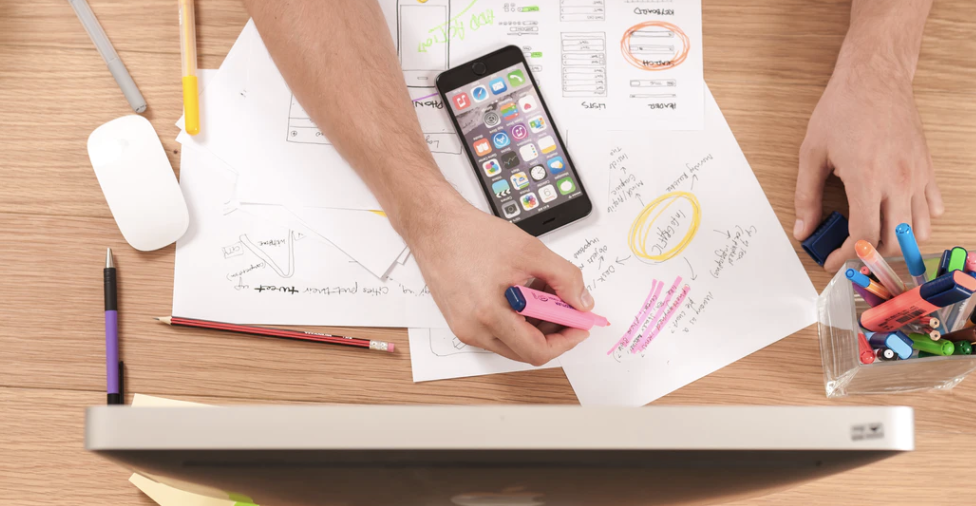 At Key Lime Interactive, our user experience (UX) researchers have the opportunity to encounter a variety of studies, subject matter, and clients. However, Key Lime also provides researchers the opportunity to grow their research skill set as they see fit. One such opportunity is for KLI researchers to develop and conduct an internal study for conference presentations or journal submissions. This article is the first in a series and will detail the beginning of a UX Research Project.
As relatively recent additions to the field of User Experience (UX), Manuel Ramirez and I have been mulling over a potential project, as an opportunity for growth and skill development. This article is the first in a series detailing the journey to design, recruit, conduct, and present or submit this study over the course of 2020. This article series will detail the entire experience of conceptualizing, launching and finalizing a user-experience research project. This series will provide insight into the various steps, processes, and potential challenges that arise when setting up and conducting a study.
At the start of this process, Manuel and I have come up with a list of potential topics to run this project. For Manuel, his interests lie in both automobile interface design and video game research. On the other hand, I have had some experience working with automobile interface design during my graduate studies at the Georgia Institute of Technology, and I am an avid gamer. Thus, most of our topics lie in the field of automotive interface design or video game UX.
To aid us in our decision, Manuel and I have labeled each topic with a tag of [HOT], [WARM] or [COLD] to represent our excitement in a particular topic. For brevity's sake, we have only included the [HOT] topics
Automobile UX Topics
[HOT] Infotainment system - User satisfaction
This topic will aim to understand user satisfaction and feedback with automobile infotainment systems to create a list of actionable best practices and understand potential pain points with frequent infotainment use case scenarios
Pros: Manuel and I are both familiar with this type of study, as it is familiar with the work we do at Key Lime
Challenge: The variety of infotainment brands used in different car brands or models can cause issues when generalizing our findings.
Challenge: Due to the cost of automobiles, it can be difficult to acquire different brands of infotainment systems for testing.
Video Game UX Topics
UX of Video Game Onboarding/Tutorial
What kind of design decisions make a tutorial good/bad/effective? How does the context of the game affect the consequence of those same decisions?
Also, this study will understand user behaviors such as:

How often do users skip tutorials? Why?
If they skip, do they get lost or need to find help later?

This information will contribute to creating best practices, ideally to accommodate different types of tutorial designs.
User testing + Competitive benchmarking
Challenge: due to the variety of games, genres, and design philosophies, there is an overwhelming number of video game tutorials.
Challenge: For games that show tutorials or tips as the game progresses, instead of a single tutorial at the start of play, testing might be difficult, as seeing all information might require participants to play through most of a game.
Pro: KLI has done work related to VR onboarding. There are resources and materials that we can tap into.
[HOT] Dollar Value of a Game
The goal of this still will be examining how players justify or "calculate" the value of a game based on dollars spent and hours played/enjoyed.
"I paid X amount of dollars, and got Y hours of gameplay, and that was satisfying/unsatisfying"
Another goal will be how trusting players are of game reviews, and why.
Pros: This study can be fairly easy to execute, as the study can be centered on remote interviews, simply talking to different types of players on their experience, using an only occasional visual aid to spur discussion.
Challenges: The Free-to-play model for many online games may require different considerations, as the dollar amount spent and playtime between players could be widely different.
Next Steps for UX Research Strategy
For both Manual and myself, the next step would be finalizing the topic, as well as developing a study plan, identifying our target population, securing resources necessary for the study, and finding conferences or journals for our final submission. Stay tuned for the next article in this series which will focus more on honing in study details and the start of user testing!