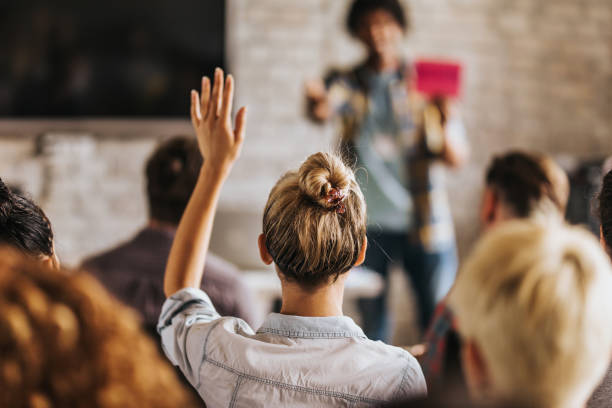 These are essential words of advice that have helped me level up my skills and career as someone new to UX research:
Familiarize yourself with the research process
First and foremost, it's important to familiarize yourself with UX research principles and practices. Without learning the basics of UX research processes, you may pick up on poor practices that don't follow industry standards or expected behaviors. It's important to understand the fundamentals of research, especially as you are tasked with your first project. Research processes will differ by the company you work for, but the fundamentals often include one or more of the following:
Defining your objectives - what questions are you trying to answer? What are the knowledge gaps to fill?
Stating your hypothesis - your team's assumptions? What are your pre-research beliefs?
Choosing the right methodology - based on your timeline, goals, participants, etc., what method should you select?
Conducting research - gathering your data with your chosen method
Synthesizing your findings - making sense of the data you've collected, answering your research questions, and proving/disproving your hypothesis
At Key Lime Interactive, there is a proven research process we follow that ensures we are always delivering the best quality research to our clients. This includes a discovery and kick off phase where expectations and deliverables are clearly defined. This is followed by the creation of the moderation guide, data collection/fielding, and analysis-where client feedback is welcomed and engorged each step of the way. The process concludes with a final readout where our team highlights key findings from the research conducted and provides actionable recommendations.

Never stop learning & stay inspired
On a related note, continuous self-learning is imperative for growth regardless of your familiarity with the UX research process. UX is a fun and creative field, and it's good to stay inspired by looking at other researchers' work. As a junior researcher, I've approached this by looking at past research work and trying to work through the research process by understanding why certain methods were chosen over others, creating my own discussion guides, and asking questions if I don't understand something. If you don't have access to prior research work you can reference, there are several UX case studies that can be found at Behance.
Network
If you want to accelerate your career growth, make an effort to grow your network. Networking involves establishing long-term connections on social platforms such as LinkedIn and Facebook Groups. These tactics are great ways to stay informed about events and workshops near you, connect with others, and share resources. The main goal of networking is to immerse yourself in the UX community and meet industry folks that have a lot to offer, from words of wisdom to a job opportunity or even connection with a new mentor!
There is no right or wrong way to network; however, you should be careful yet enthusiastic when connecting with new people. Thus, if you're just treating networking as a way to use people and get ahead, then you probably won't get much out of it. However, if you're genuine, focus on finding the right networking strategy for you, and make it a positive experience, then networking will become less of an interaction to gain something and more of a fun opportunity that can open doors to valuable opportunities.
Seek out a mentor
UX Research is an industry that is always changing; there is always something you can learn from someone else. Whether that be quick chats with peers, webinars held by companies, or receiving long-term mentorship from industry professionals. Having a quality mentor will allow you to get to know your strengths and weaknesses as well as help you build your networks.
I believe it's best to explore mentors with different areas of expertise and interests until you find a mentor that compliments you. Once you find a researcher to mentor you, don't be afraid to ask questions about whatever piques your interest or curiosity. By doing so, they will notice your curiosity and may ask you to help them with an upcoming project. Seeking advice from my manager and the people on my team has helped me build up my research confidence, communication, and thought and leadership skills.
At Key Lime Interactive, we recognize and understand the importance of sharing our UX knowledge with the community. Thus, we have begun having Mentor Days, where our team will volunteer their time to talk with mentees and offer professional advice! If you are interested in being a part of our next Mentor Day, please visit Key Lime's UX Mentor Day page to sign up for future sessions.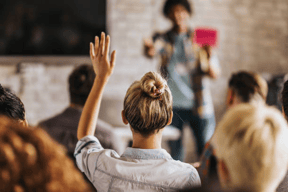 Ask questions
Last, but certainly not least, ask questions, and a lot of them!
As a new researcher, I've experienced imposter syndrome, especially when starting a new career and joining a team of experienced research professionals. Being new and not having a lot of experience can build anxiety and even fear of failure, but we've all heard the famous saying, "There are no foolish questions and no man becomes a fool until he has stopped asking questions" by Charles Steinmetz.
As cliche as it sounds, I've learned that there is no such thing as a dumb question - especially as you are transitioning into a new role! As you join a new team or industry, people will expect you to have questions and will most likely be supportive and help you get up to speed. Further, asking questions shows that you're aware of what you don't know and are open to learning. Working with a supportive team or as I mentioned earlier, having a mentor can be extremely helpful in answering questions and alleviating the fear of not knowing what you don't know.