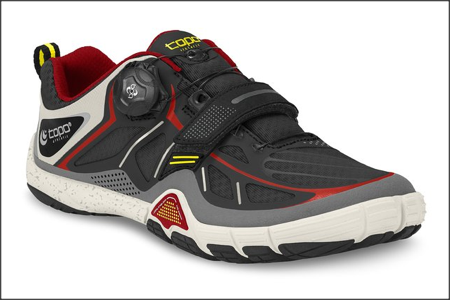 To lace or not to lace, that is the question. Well, lucky for you, I have the answer.
First, I'd like to discuss how one would approach the usability of something such as athletic footwear. Then, I'll share an actual personal experience of mine that validates the process, a success story of my own if you will.
Usability testing of athletic shoes should be an evaluation of how effective the shoes are and how well they meet the needs and expectations of the person wearing them (the user). This is comparable to how a company would test a new feature on their website. You would be seeking answers to many of the same questions. You would be evaluating standard metrics such as effectiveness, efficiency, satisfaction, and endurance & retention. In regards to shoes, it could look something like this.
Usability Metrics – Footwear Evaluation
Effectiveness

Do the shoes cause the user any pain?
Do the shoes provide the user with adequate stability?
Do the shoes create any discomfort?

Efficiency

Is it quick and easy to take off and put on the shoes?

Satisfaction

Evaluate the following elements:

Pinch
Slip
Weight
Temperature
Perspiration
Cosmetics
Endurance/Amount of Use

Are the shoes able to endure continuous use without a reduction in quality?
Do the shoes require too much maintenance/upkeep?

Fit and Support

Do the shoes fit comfortably at all times of the day? Do the shoes fit the same regardless of whether they are worn in the morning, afternoon, or evening?
Do the shoes provide a snug fit, but not one that is too tight or binding?
Do the shoes maintain a consistent fit when worn, regardless of the activity you're partaking in?
Do the shoes allow adequate toe room while standing, as well as during activity? Note: There should be 3/8" to ½" of space between your longest toe and the end of the shoe (approximately a thumb's width).
There you have it. That is a short and sweet example of how you can test/evaluate a pair of athletic shoes. Now, I'll share with you an example of how this process worked wonderfully for me and how I now have a pair of shoes that I confidently feel are going to help me be a better athlete. Feel free to take these tips and insights and put them to use when you go to make your next footwear purchase. I guess you can now say that you have what you need to get off on the right foot.
Whether you are a marathon runner, a triathlete, a casual jogger, or someone who just likes to go for a nice walk every once in a while, at some point you had to go out and buy some athletic shoes. When it comes to buying a new pair of kicks, the number of options to choose from can be overwhelming. For this blog post we are going to focus on shoes for a typical athlete, someone that exercises regularly and relies on their shoes to help boost their athletic performance. Someone like me.
For as long as I can remember, every time I shopped to buy a new pair of athletic shoes I asked the same handful of questions, all of which are not of the groundbreaking variety by any means. I asked standard questions that most consumers ask when buying a new pair of shoes, such as:
Are these new shoes going to be strictly for running, or both running and cross-training?
What brand do I want to buy?
What size do I need?
What color should I get?
Should I go online, or physically go to a store to buy the shoes?
However, my latest shoe purchase was different. Sure, I needed to pick a brand and I find my size, but I was faced with a new question that I needed to answer – what kind of laces do I need?
Laces? Huh? I was confused, as never once had I ever thought about laces when I was buying a pair of athletic shoes. While I was confused, I was also intrigued. I did some research that changed my life.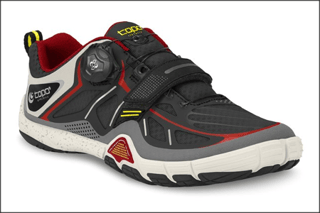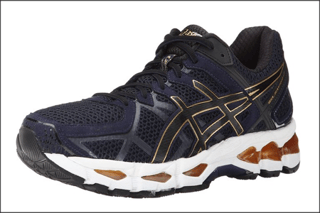 The image here on the left is of the Topo Athletic Sante Men's Training Shoe. The image on the right is the ASICS Gel Kayano 21 Men's Running Shoe. I have purchased, owned, and used both pairs of these shoes. They are both comfortable, durable, and they both look nice. Overall, they're pretty similar and I was satisfied with both. However, only one of them, the Topo Athletic Sante shoes, made me a better athlete and improved my athletic performance. Why? Well, because they came equipped with the Boa Closure System instead of standard laces.
¹The Boa Closure System is a closure system made of steel lace, nylon guides and a mechanical reel that addresses and remedies the long list of deficiencies and annoyances that exist with traditional laces.
So, how did these shoes change my life? Allow me to explain. I am an avid crossfitter. If you're not familiar with CrossFit, ²it is a strength and conditioning program consisting mainly of a mix of aerobic exercise, calisthenics (body weight exercises), and Olympic weight lifting. CrossFit describes its strength and conditioning program as constantly varied functional movements executed at high intensity across broad time and modal domains, with the stated goal of improving fitness. This type of exercise defines as work capacity across broad time and modal domains. The key thing to point out with CrossFit is that just about every workout is timed. Just as a marathon runner would track and record the time it took them to run a race, I track and record the time it takes me to complete my workouts. Therefore, if I go to the gym and do a workout that I've already done in the past, I have a target time in mind that I am trying to beat. With CrossFit, timing is crucial and every single second counts if you are truly trying to challenge yourself and improve your athletic performance.
One day I went to the gym to do a CrossFit workout called "Helen", which is three rounds of:
400m sprint
21 kettlebell swings (24kg kettlebell)
12 pull-ups
This day I happened to be wearing my ASICS Gel Kayano 21 Men's Running Shoes. I started my timer and began my workout. I ran 400 meters, did the 21 kettlebell swings, did the 12 pull-ups, and then jumped back on the treadmill to start the second of three rounds. I was about 200 meters in when I realized my right shoe had come untied. I hopped off the treadmill to retie my shoe, but the lace was being finicky and it ended up in a knot that I couldn't get undone with my fingers. I ripped the shoe off of my foot and had to use my teeth to get the knot undone, then I put the shoe back on, retied it, and got back on the treadmill to continue my workout. Long story short, my workout was ruined. The pace I had going before my shoe came untied was awesome and I was convinced I was going to break my personal record time for the "Helen" workout. However, my workout got interrupted by the shoelace fiasco and I ended up finishing the workout without even caring about my time. I was disappointed. I missed out on an opportunity to do something great and my shoes and their laces were to blame.
Well, after this happened I knew I had to find a more optimal footwear option. This is when the Boa Closure System came to my rescue. I learned of Boa Technology and got my first pair (the Topo Athletic Sante Men's Training Shoe). Since I started using these shoes, not only have they never come untied during a workout, but I've never even had to tie them! That's the beauty of the Boa Closure System.
Boa provides you with a perfect fit by simply turning the knob on the side of the shoe. The steel lace is built into a reel mechanism that allows you to loosen and tighten the lace all from the knob. With Boa you never have to worry about your laces coming untied and if you want to adjust the tightness, you can do it in a matter of seconds by just turning the knob, as opposed to old-fashioned shoelaces that would require you untie the lace completely and retie it.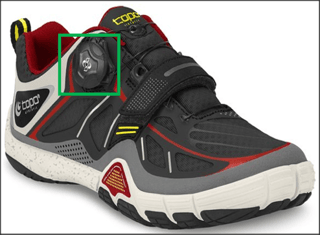 ³Some of the benefits of the Boa Closure System include:
A glove-like fit with no annoying pressure points.
On-the-fly adjustment with a quick turn of the knob.
A powerful closure – once the knob and reel are locked into place they stay that way.
Durability – Boa laces are made from aircraft-grade stainless steel and are actually stronger per gram than tank armor.
Micro-adjustability – the Boa reels offer seemingly infinite degrees of fine tuning.
Lightweight – Boa closures are made of steel so they shed water, mud, and ice, removing precious weight that can be the difference between an ordinary workout and a great one.
Fast – the Boa Closure System gives you the ability to take your shoes off and put your shoes on quickly, saving valuable time when you're trying to reach a goal.
While it's very common for people to associate the term "user experience" with things like websites and mobile apps, items such as footwear like we discussed here are often ignored. What it boils down to is that we are the users of these products, it's our experience that we are trying to improve, so it's ultimately our job to evaluate and identify issues that need to be remedied. That's user research. Whether it's a mobile app, a desktop website, or a pair of shoes, we can all play a part in improving the user experience for ourselves and others if we actively innovate and promote a passion for excellence.
¹ Boa Technology. (2014, March 10). In Wikipedia, The Free Encyclopedia. Retrieved 09:02, November 22, 2015, from https://en.wikipedia.org/w/index.php?title=Boa_Technology&oldid=598988655
² CrossFit. (2015, November 19). In Wikipedia, The Free Encyclopedia. Retrieved 08:55, November 22, 2015, from https://en.wikipedia.org/w/index.php?title=CrossFit&oldid=691318442
³ Features & Benefits. Retrieved November 22, 2015, from http://www.boatechnology.com/why-boa/#/features-and-benefits