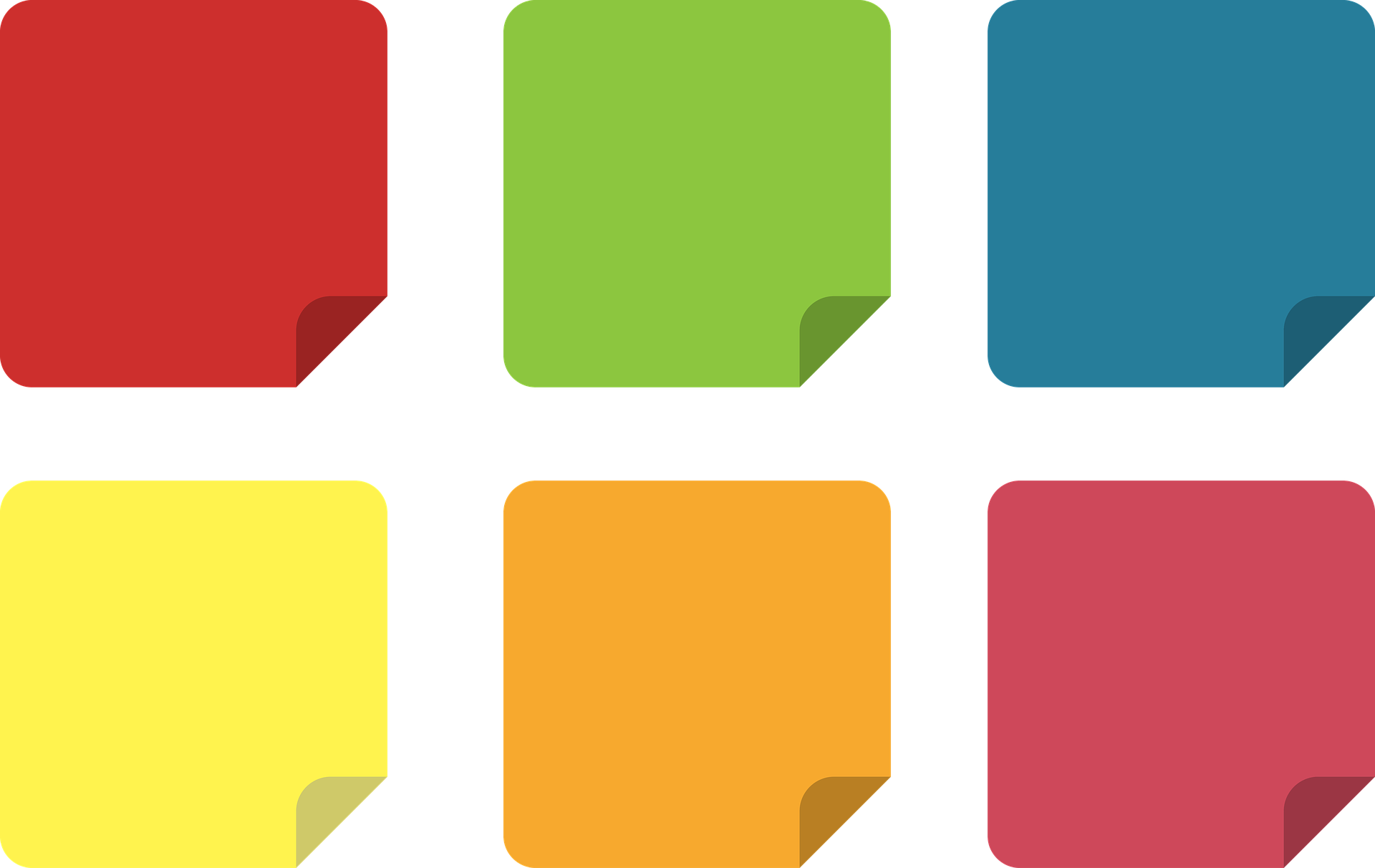 If you've spent some time in UX, you've likely heard the terms "card sort" and "tree test" at least once. Amongst the seemingly never-ending list of UX research methods, these two are particularly popular. However, it's less common to know what these methods are really useful for, or when to implement them. Here's a quick guide that explains what each method is, when you should use them, and some best practices and tips.
Card Sort - What it is
A card sort is a method used to discover how people categorize information. This technique is often used when a client wants to create a main menu structure for their website or product. If you think about a typical retail website, there's often a main menu along the top or right side of the page with categories that then break down into subcategories. In order to design an intuitive, seamless navigation, the folks behind the design need to group and label the information in a way that makes sense to their target audience.
Card Sort - What you need
When running a card sort of your own, you will need a complete list of the terms you're looking to organize, sometimes also with a short definition of the term. To continue with the retail website example, some terms you'd likely have are Shoes, Jeans, Sandals, Jackets, T-shirts, Socks, Sweaters, and so on.
Card Sort - Open or closed?
From here, you can choose to do an open or closed card sort. An open card sort is one in which participants create as many or as little groupings of the terms as they wish, and they name their own groups according to what makes sense to them. For example, a participant might think of grouping Jackets, T-Shirts, and Sweaters together and naming that group "Tops."
On the other hand, a closed card sort is one in which you give participants predetermined category names to sort their terms into. For example, you may give them categories such as Outerwear, Bottoms, and Accessories, and then instruct them to sort all terms under those categories.
While both open and closed card sorts seek to understand users' mental models, open card sorts allow for unfiltered opinions on categorical organization, while closed card sorts are better for testing an existing structure.
__
Tree Test - What it is
A tree test is a method used to assess the intuitiveness, findability, and labeling of terms in an existing architecture. In other words, tree testing is useful to figure out if the menu you've designed for your website is any good. To stick with our retail website example - at this point, the team has already designed a preliminary menu with all subcategories placed where they deem fit. The tree test will ask participants to find things in that menu, and their ability to successfully do so will reveal if the design matches users' mental models.
Tree Test - What you need
When running your own tree test, you will need the full architecture of the menu design with all subcategories built in. Perhaps one of your overarching categories is Bottoms. Within that category, you may have Jeans, Shorts, and Skirts. All terms in your tree test must be organized into your main menu's categories. In other words, there needs to be a "correct" answer for finding any and all terms in order to measure participants' ability to find them in the structure you have.
__
When do I use which method?
Card sorts and tree tests often go hand in hand, since when they're used together, they are great for building upon the results of another. Card sorts are often done first to inform what categories should exist in the first place, and then tree tests are usually run afterwards as a validation technique.
As for open and closed card sorts, open card sorts are generative in nature, and usually are step zero in understanding users' mental models. If you want to truly understand how users think to group terms together without priming them or giving any structure, an open card sort is the way to go. However, if you or your team is a little further along in the design process and already has a basic understanding of how the menu architecture should be, a closed card sort may be more appropriate, as they inherently produce less variation and a more streamlined possibility of results.
__
Whether running an open or closed card sort, or deciding to conduct a tree test, there are best practices that must be baked into your process to ensure sound results. You don't want to inadvertently lead participants by using term names in their definitions. You also want to strike the right balance between detailed and holistic findings when analyzing the results of your study, and this can look vastly different depending on the platform you use to host your study. It's important to not get lost in the minutia of participant results and conduct research that provides value at the end of the day.
Contact us to connect with a Key Lime Interactive research expert to learn about which type of research methodology will be best suited for your project or team needs.