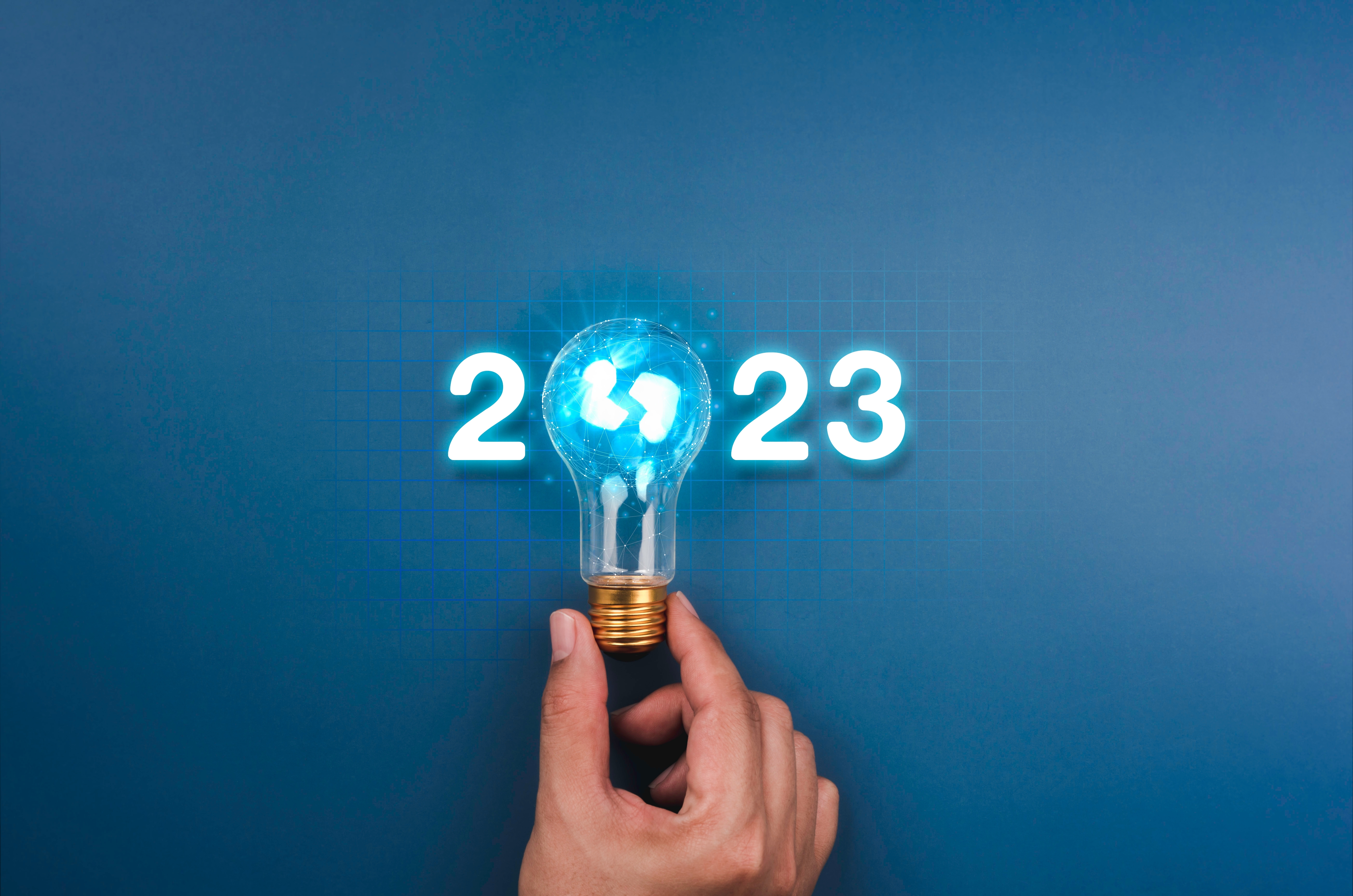 In 2022, we've noticed that it seems more and more organizations are paying attention to user experience (UX). After all, the efficacy of investing in the user's experience just cannot be ignored.
Here's why UX matters: For every dollar invested in UX, statistics show a return on investment of $100. That's an ROI of 9,900%.
This fact is proof positive that UX cannot be ignored; great user experience is great for business. But as consumers continue to evolve and interact with websites in new and exciting ways, UX must shift and grow to meet these changes.
UX in 2022 saw a focus on trends like personalized experiences, responsive design, and clean interfaces. But looking ahead at the coming year, what UX trends can we expect to see? What is happening in the world of UX at large? Here are the trends that will shape the future of UX—the trends that are worthy of your attention.
A Shift in Talent
The tech industry as a whole has been through a lot in 2022. Tech companies of all sizes found themselves needing to cut costs. One account noted 836 tech companies that laid off employees this year. The total number of eliminated positions was in the thousands. UX is one field that feels particularly vulnerable to layoffs.
Of course, this all comes after brands beefed up tech staffing during the pandemic. Only now, it seems that many tech companies are "correcting" their staffing levels amidst some economic uncertainty. Feeling the pinch, what does this mean for UX?
Perhaps one explanation of what's happening is that organizations that were able to bring on new UX professionals during the height of the pandemic must lay off the latest hires, in a sort of "last-in, first-out" approach, and many other technical roles have been integral since Day 1.
It may be easy to think that having a polished user experience is less critical than keeping things running. But all these layoffs mean many UX professionals are looking for work. There's lots of talent available. Now is an ideal time to outsource UX to third-party consultants—this outsourcing is a trend we can definitely expect to see in 2023.
Remember, UX offers an incredible ROI. The need for great UX has not diminished. And bolstering the user experience may be just the thing for companies that need a bit of help through what are looking to be tougher times.
An Increase in International Research
In this age of rapid digital transformation, our world is more connected than ever before. But this digital transformation and connectedness all over the globe means that it's time for brands to expand their international user experience research.
UX research helps us understand user behaviors, expectations, motivations, and struggles. From an international perspective, UX research gives us a clearer view of country-specific differences; the kind of differences that could determine whether or not a brand, service, or product is really adopted in that country, as well as how well the product or service works for end users in each country of research.
It's also important to acknowledge that there may be distinct differences in UX from country to country. For example, user experience in Japan is very different from countries in Europe, the Middle East, and Africa (EMEA). Where some cultures and countries place value on personalization, Japan as a whole has embraced automation and simplicity, replacing many face-to-face interactions with simple, screen-based solutions.
But other factors are critical to UX in Japan. As a culture, the use of language matters. There is a big focus on politeness and formality, with different levels of formality called for depending on who you are addressing and even the topic you are discussing. This is different from most European countries.
What does this prove? Taking time to study UX trends and patterns from country to country can make all the difference in whether or not the expansion into a new region is successful or not.
The Expansion of Customer Journey Mapping
According to one study, 84 percent of responding companies shared that they believe that a business's UX is just as important as the products or services they offer. It's no secret that today's customers expect a great experience. What does this mean?
Customer journey mapping is more important than ever before—and moving into 2023, customer journey mapping needs to continue to expand and grow in importance for organizations looking to fully embrace digital transformation.
This is especially important during a period of economic contraction. After all, research has proven time and time again that customer retention is far more affordable than finding new customers—customer acquisition. HubSpot has even reported that improving customer retention by just 5 percent can lead to a 25 percent increase in profits.
Customer journey mapping will help you uncover and bridge gaps in your user experience and align your team around a common goal. Focusing on journey mapping for customer retention is also a smart way to boost your customer lifetime value and your bottom line. Over time, this also bolsters your customer base while improving your organization's reputation. It means playing the long game to create a UX that serves your customers.
More In-Depth Quantitative Studies
If these all seem like pretty big shifts in UX, you're right. In 2023, we can expect to see an increase in quantitative UX studies to understand how these shifts are impacting consumers and what consumers want to see.
But it's not just an increase in the sheer volume of studies we can expect to see in 2023, but also in the complexity of these studies. For example, as organizations add international components to their operations and expand into new markets across the globe, more research is necessary to understand UX in these markets.
The early months of 2023 also mark three years since the quick spread of the COVID-19 pandemic. Since then, the way we interact with technology has changed dramatically. As we get more perspective, much more work is needed to really understand how COVID-19 and digital transformation have affected UX patterns and needs.
Personalization in Everything
User experience trends are becoming increasingly personalized as organizations look to curate experiences that are positive and memorable. A big way to do this is to tailor the experience to each individual.
Personalization is expected to grow in popularity in 2023 in response to user preference, but also because the technology to make it happen is more advanced—and more attainable for organizations of all sizes. As it stands, 74 percent of today's online consumers report being "annoyed" with websites that don't provide content that appeals to their unique interests.
Personalization technologies solve these issues, helping organizations craft experiences that are useful and relevant to their customers.
Dynamic personalization is one way to make personalization happen for users in a major way. Think of music suggestions based on previous listening or product suggestions based on browsing history within the site. Essentially, dynamic personalization addresses growing consumer demand for personalization by learning and adapting to users. It allows organizations to give each user information that is helpful, relevant, and interesting to them based on user characteristics and behaviors and deep data analysis.
Ultimately, personalization means harnessing the growing volume of data available at our disposal to better understand our users to offer the products and services they're more likely to need—which translates into a better UX, happier customers, and more sales.
The Takeaway
There's a lot of change brewing in the world of UX, and these changes have long-term ripple effects that can translate into exciting new ventures for organizations that understand just how powerful UX can be.
Key Lime Interactive has a team of diverse, experienced researchers who have studied these changes and are ready to help you step into the new year with UX/CX research and support here in the US and abroad. We're here to help you start—and end—the new year strong. To learn more, connect with us today!