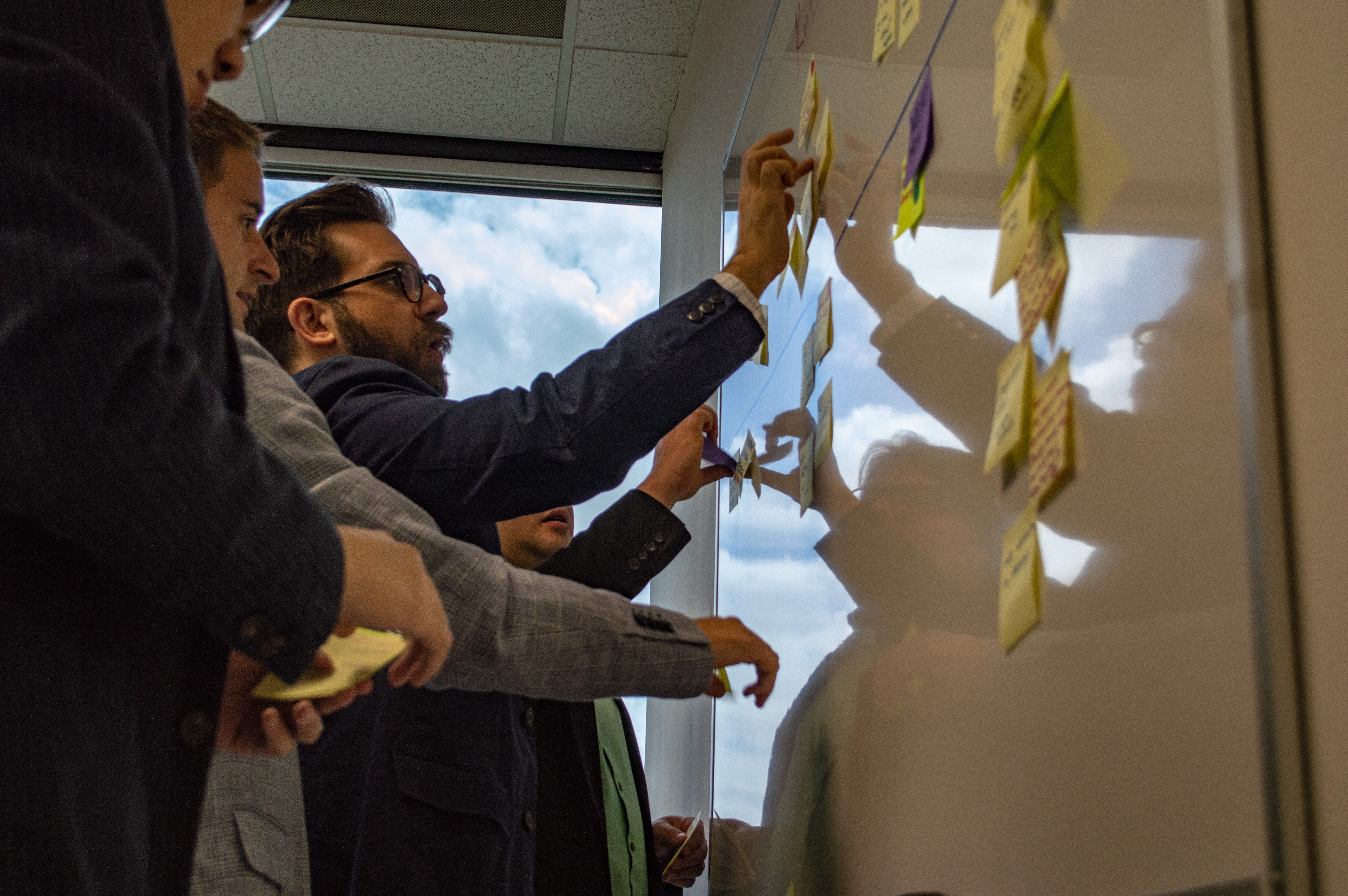 By Nick Mencia and Ania Rodriguez
It's no secret that some of the keys to success in 2018 are being agile, truly listening to what your customers are telling you, and pivoting accordingly. As we approach our 10th birthday here at Key Lime Interactive, we are reflecting on how far we've come, with an eye to the future. Over the past few months as we've connected with current and future clients, we are hearing consistent pain points around finding top UX talent. This isn't surprising, as the market forces all point to the fact that it is becoming increasingly difficult to find top UXers.
Unemployment at Record Lows
The monthly unemployment by occupation data can be compared to the seasonally adjusted monthly unemployment rate. According the Bureau of Labor Statistics, the unemployment rate was 2.0 percent in September 2018, among people age 25 and older with a bachelor's degree or more. As you probably already know, this is even lower for hot sectors such as UX/UI. With the gig economy, traditional recruiting firms and internal client-side recruiters are being challenged by the paradigm shift as far as what skilled workers want out of employment. With unemployment low, and their skills in high demand, these hot sector skilled workers have even more latitude, and even more leverage to dictate the terms of their engagements.
The Recruiting Industry is Broken
Adding even more challenge to the employer seeking high-demand skill-sets and top talent is the fact that recruiters are often ill-equipped to understand the nuances of these various skill-sets, and are often more generalist in nature than specialist. We know that hiring can be difficult, and so earlier this year, we tried a few of the so-called "UX" or creative recruiting agencies ourselves. Needless to say, we had to hire our own internal recruiter/UX professional, as otherwise, we were being presented talent who clearly were not qualified. We are very picky , but we need to be in order to find the best talent. Because of the nuances of this field-- that mix of science and art, data-driven business professionals, technical design and analytical skills, high EQ, and creative problem solvers-- the task of finding the best people is both challenging and subjective. Recruiters traditionally aren't designers, researchers, or strategists. In this day and age, they are more like clerks, administrative professionals, or order takers. To find great UX folks, engage them, and convince them to take on a role when they have a myriad of options available, is a process better executed by UX professionals in the know.
3 Best Practices for Hiring UX'ers
Resume: If there are misspellings in their resume, don't even bother.

Tasked with building the products that interact with customers, how and why they work, and how to fix them when they are broken, UX professionals must have attention to detail and good written communication skills. A resume with misspellings, improper syntax, or mixed usage of periods denotes they lack these very critical skills.

Be clear on non-negotiable values that this future employee must have.

We highly recommend you take some time out to create your team's values and/or guiding principles. In the book "Traction", the author shares a great way to create your team's values if you don't already have them: Pick your top 3 employees and write down what values these folks embody that are most essential when searching for new employees.

Prepare an assignment for all prospective employees to do and have them present the results as part of the interview process.

As one of our clients shared, if the person resists, then cross him/her off your list. An assignment demonstrates not only professional aptitude, but also a level of engagement by the candidate for the position.
In a Bind? We can support you with our Onsite Consultants.
With companies needing to finding qualified talent faster than ever, it makes sense to turn to trusted partners who understand the nuances and specifics of given skill-sets to fill these talent gaps for their clients. The Key Lime team has served as User Experience advisors to Fortune 500 companies around the world for the past decade on the topics of UX Strategy, Research, and UX/UI Design. We had our own workforce of pivotable UX consultants long before the "gig economy" became a hot buzz-phrase.
As the UX discipline continues to grow, so will challenges around finding the right people to grow your UX practice, as well as your business at large. We are experts on not only the gamut of UX services, but also on how to engage the best people, and bring them onto projects, both short and long term for our clients. Our onsite UX services have been thriving for over 3 years, and we are well poised to help our clients with both short and long term engagements, for now, and for many years to come.
See what Google has said about our onsite consults on Clutch.
READ MORE: User Centered Design, Big News on Big Data, Current-State vs. Future-State Journey Mapping