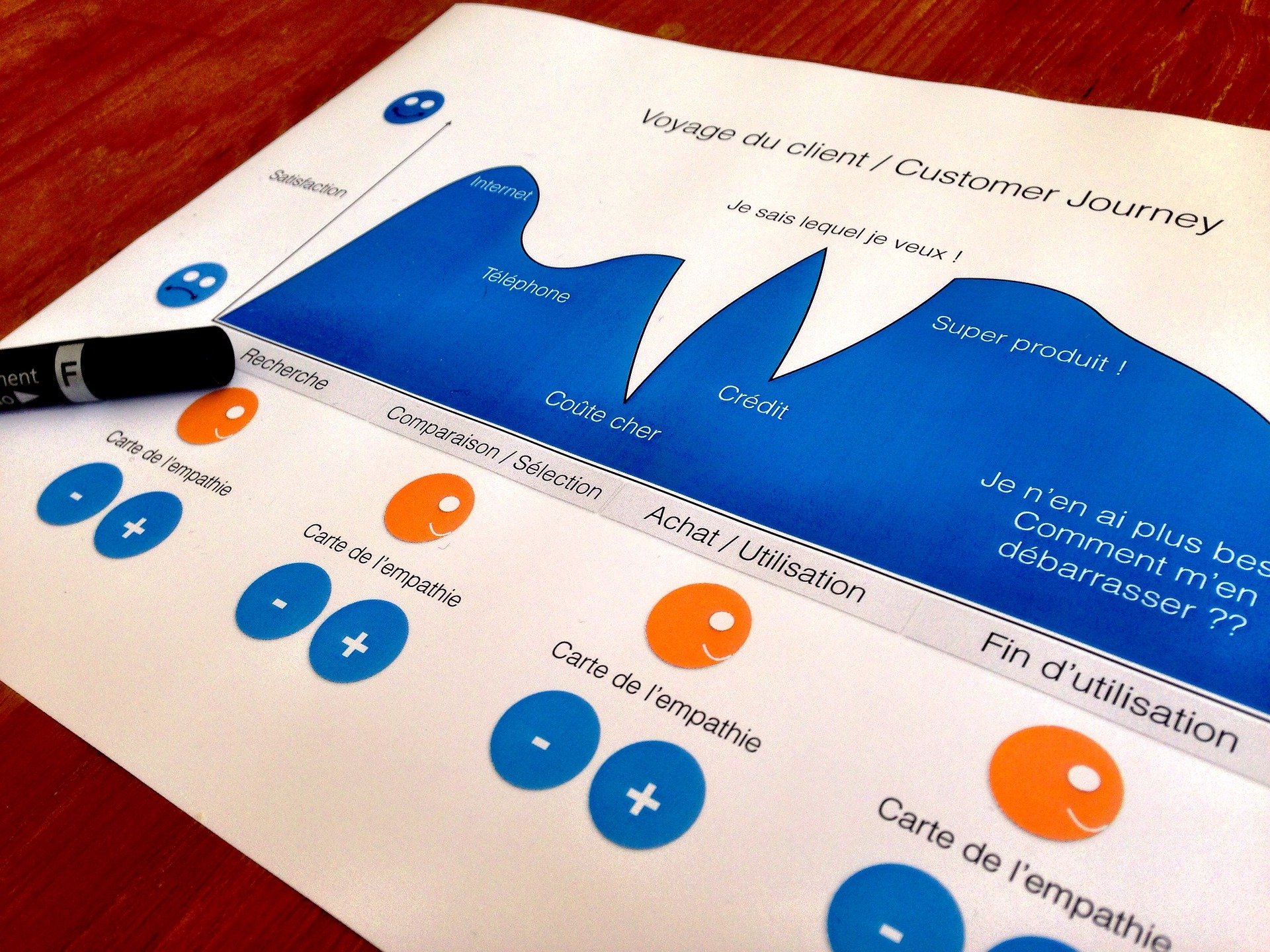 Journey maps have been an essential part of the Human-Centered Design Toolkit for years. Many product managers, designers, and researchers can attest to the value it brings to a conversation around service design or product development. The ability to have a holistic view of the customer experience completely laid out for you, and broken down into discrete steps, pain points, and opportunities, is probably one of the greatest pieces of information you could arm yourself with when it comes to making critical product decisions in a room full of stakeholders. Another thing product managers, designers, and researchers will also tell you is that they actually don't create journey maps all that often.
When it comes to Journey Mapping, you often hear things like:
It takes too long.

We never have enough time.

We need to move fast.

We don't have the money.
And my favorite excuse:
We already know what the journey looks like.
--- because until you've mapped your customer journey with actual customers, you really don't have the full story.
It's time for a better way for industries to approach journey maps that makes it make business sense. People should be inclined to jump at the opportunity to get a journey map done, instead of making excuses for why they didn't.
3 Reasons Why the Industry is Ripe Disruption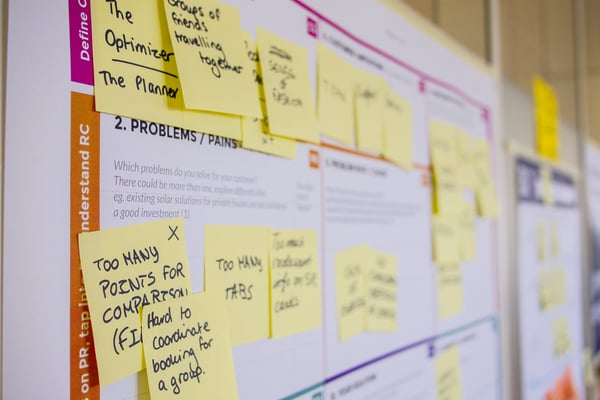 Why is the process ripe for disruption? For these three (3) reasons:
No matter how you slice it, creating a journey map from scratch is resource-intensive.
Popular mediums limit a journey map's impact inside an organization.
Journey maps are going to be the DEI (Diversity, Equity, and Inclusion) tool of the new decade.
Now let's get into it.
1. Creating a Journey Map from Scratch is Resource-intensive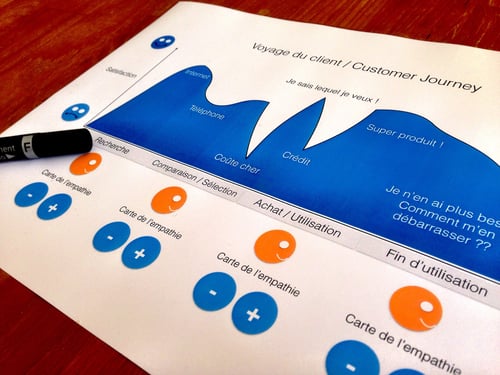 No matter how you slice it, creating a journey map from scratch is resource-intensive. Whether it's the money to pay to get a journey map done, the number of researchers and designers that need to be involved to get it over the finish line, or the number of hours your team would need to dedicate to closing out this initiative, the reality is that creating a journey map is a resource-intensive process. Because it's resource-intensive, it's also something that would likely require cross-functional team approvals to kickstart. That means more bottlenecks!
This problem isn't new. UX-mature organizations work hard to streamline this process to increase team efficiency and reduce turnaround times, from creating department-wide templates to standardized file formats, and listing go-to team experts for guidance and support. However, the sentiment still exists, that creating a journey map at any level, whether it's a Presumptive Customer Journey, a Future-State Customer Journey, a Critical User Journey, or even a Sub-Journey, just doesn't feel like something you could pick up and tackle on a whim, nor with any speed.

It's possible though! At Key Lime Labs, we've been working on a new journey mapping platform that can make journey mapping faster, easier, and more collaborative. The hope? To help companies change their bias towards journey maps, and reintegrate an integral part of the product development process.
2. Popular Mediums limit a Journey Map's Impact Inside an Organization
If you want a journey map to have far-reaching, lasting influence inside an organization, it must be put into formats that allow it to do so. "Form follows function," is nothing new, but often do designers and design researchers forget to put their focus on customers aside and think about who the consumers of their journey maps are: peers, stakeholders, and their organization.

If a journey map lives as a PDF that can only be easily viewed on a large desktop monitor, you better believe that your colleagues with laptop screens or only a single regular-sized monitor will not be spending much, if any, time looking at that journey map. If a journey map lives as a printed oversized poster in the office hallway, you better believe that once it's replaced by another poster, your colleagues probably won't be talking about it anymore. If a journey map has 10 swim lanes and 25 steps, you better believe that the executive who needs a birds-eye view of the customer experience won't be tapping into the insights from that journey map when making strategic product decisions.

In order for a journey map to impact and longevity inside an organization, it needs to be packaged in multiple ways for various types of stakeholders. When it comes to making real lasting impact, a journey map needs to be easy to share, each to circulate, easy on the eyes, easy to use, and most importantly, it needs to be continuously relevant to multiple functions inside an organization, which is exactly what our new journey mapping platform will tackle.
3. Journey Maps will be the DEI Tool of the New Decade
The elephant in the room is that nobody is talking about how journey maps are an obvious way to help put inclusivity and brand intersectionality at the core of any business and its product development process. Any user experience (UX) researcher and designer could tell you that creating a journey map means putting your entire customer experience under the microscope -- the good, the bad, and the ugly. It's one of the reasons why insights from journey maps are so invaluable because we believe that when we can uncover the moments where we miss the mark, we also bring the gift of opportunity -- an opportunity for our products, brands, and services to better serve the people of our shared world.

At Key Lime, we encourage leaders of organizations to challenge how they think about inclusive design in their products and services. One of the ways we're helping to make it easier to make a step towards progress is through conducting inclusive UX research and our signature Inclusivity Index which is now a part of the Key Lime Proven Research Process. Journey maps are going to be the DEI tool of the new decade, and the new journey mapping platform we're developing at Key Lime Labs is going to be a core part of that movement. Cheers to better experiences, better products, and a world better served!