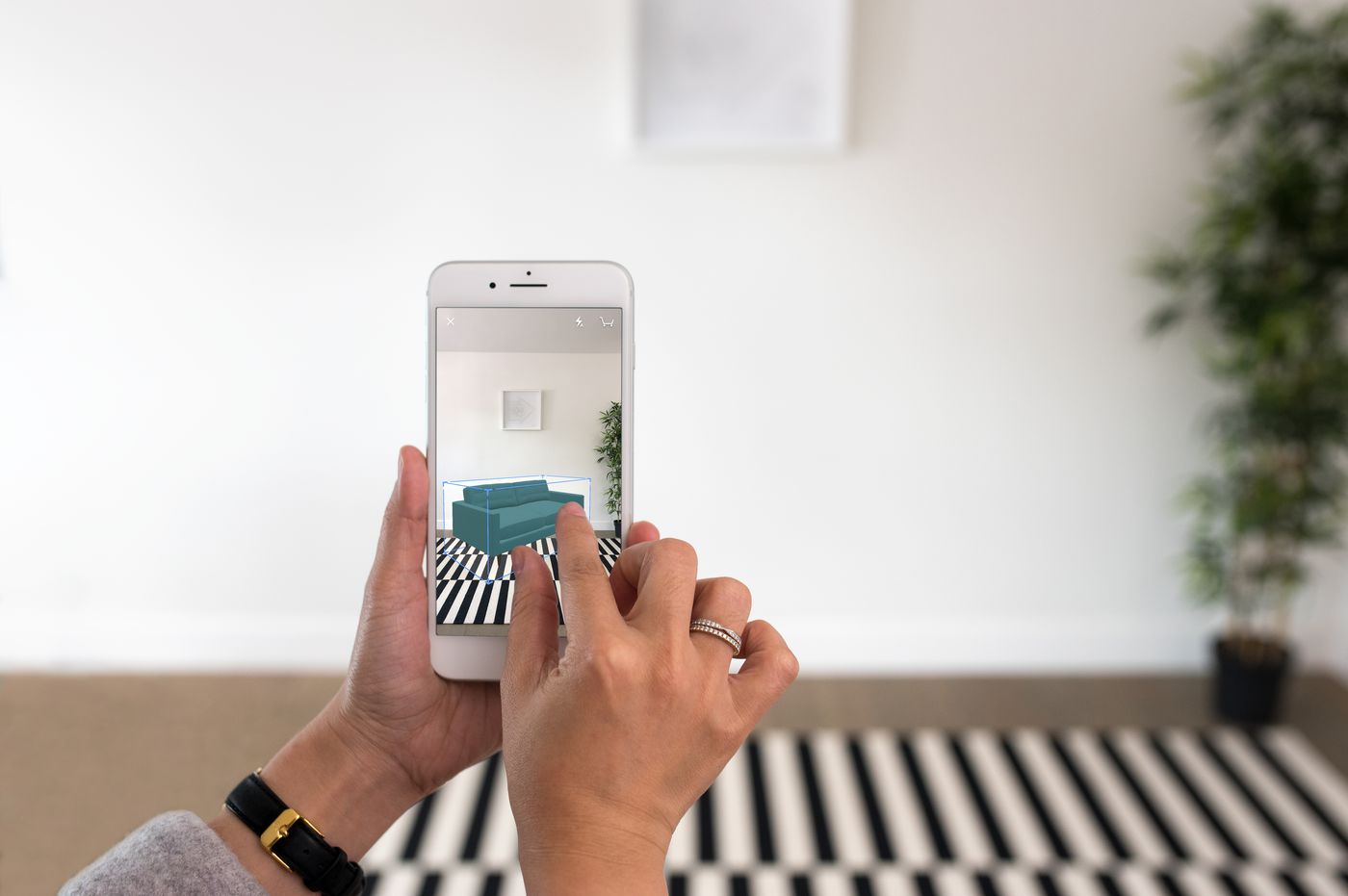 Over 68 million people are now using Augmented Reality (AR) technology every month thanks to increased accessibility via mobile devices (eMarketer, 2019). AR as a form of emerging technology, is unique in its ability to overlay digital information such as images, text, and sounds onto the real world. More than 90% of companies with annual revenues of $100 million have started using augmented reality for mobile marketing to increase customer engagement by creating new and exciting ways to interact with a product (Deloitte, 2019). While many of us remain at home in the face of Covid-19, AR technology provides innovative solutions in its ability to create virtual "try-before-you-buy" experiences. Moreover, AR offers several advantages over more traditional marketing methods providing companies, who do it right, a competitive edge.
Ways that Mobile AR technology can Help Grow your Business: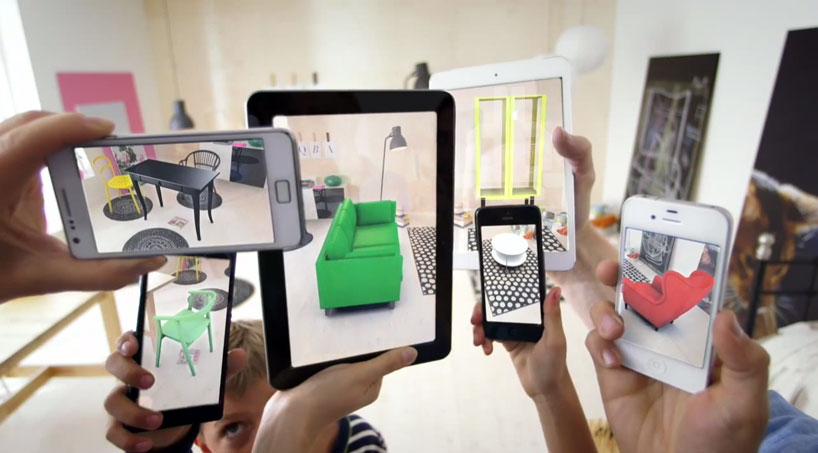 Provide customers with a unique and highly engaging experience
Increase product engagement and brand awareness
Remove uncertainty from decision-making
Boost customer retention rates
Use geolocation to help customers find stores or products in the store
Create personalized customer experiences
Improve brand awareness & loyalty
The best AR mobile apps are those that enrich the relationship between the consumer and brand and add value at every stage of the customer experience. There's so much potential in how this technology can be used to influence our decisions about products. There remains little research, however, on how to best reach customers using AR capabilities. To gain a better understanding of the AR mobile user experience, Key Lime Interactive ran a small user study focused on how customers interact with products featuring AR mobile technologies. The goal of the research was to better understand what features are most impactful towards creating a positive experience when shopping for home furniture. From our research, we were able to identify 3 key factors of the AR shopping experience that were most impactful to customers' perceptions of the product and their likelihood to purchase an item.
3 Key Factors of the AR Shopping Experience
It needs to be understood relative to the physical space.
A major pain point in the customer journey resulted from the inability to place furniture items "true-to-scale" within the real-world. The appearance of the image displayed on a mobile display, for example, should be consistent with that of the real space and allow the user to interact with an accurate visual representation of the product. Participants in this study spent much time trying to scale items to the room and grew frustrated not knowing if it was an accurate representation of the furniture item. This resulted in a reduction in the amount of time engaged with the product and their likelihood to purchase the product.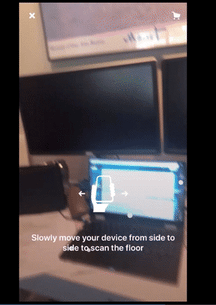 Some things to keep in mind to avoid this from happening include:
Use "true-to-scale" digital representations of the product
Prompt customers with information while they are scanning the space
Provide warning when sizing the object that indicates when the product is no longer "true-to-scale"
Provide feedback on the coordinates of the virtual item (x,y,z)

2. It needs to have clear instructions and correct usage prompts.
As with any new technology, there will be growing pains, especially when people have little to no experience using AR. In this study, some app experiences failed to provide any instructions or prompts on what was expected from the user for the best experience. Overall, many participants had issues placing digital items and this could have been alleviated with real-time prompts. When the floor is not scanned properly, for example, the furniture item appeared floating in space. This resulted in many of the participants assuming that they were doing it incorrectly or that it was a glitch in the app.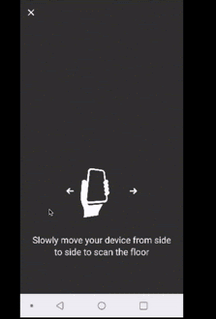 Some things to keep in mind to avoid this from happening include:
Provide a small tutorial before the AR feature launches showing how to use it
Provide prompts during the experience to help guide the user
Collect feedback from users to help improve the experience

3. It needs to be intuitive and simple to use
In our study, we found that much of the time participants did not fully grasp how to navigate the AR feature in the app. Nor did they understand what the tools and other additional features did exactly. Toggling between the various tools and features was both confusing and easily triggered by accident. In this study, participants wasted much time trying to edit items only to find themselves having to continually hit back or completely exit the experience. This resulted in many participants wanting to abandon the task.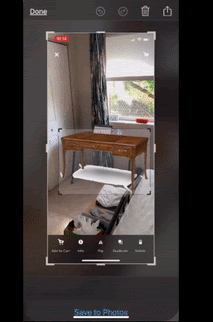 Some things to keep in mind to avoid this from happening include:
Aim for an easy to use 'plug and play' interface
Remove unnecessary items such as tools or design elements that can detract from the experience
Reduce ability of certain editing features that may distort the product
Conclusion: The Benefits of AR Technology
Interactive AR experiences enable brands to engage directly with their customers helping them experience products and discover new features they wouldn't normally see. AR mobile showcasing can help generate hype and word-of-mouth brand recognition by creating awesome AR experiences around products and services. These experiences provide new and exciting ways to engage with the product providing a more accurate experience and more realistic expectations that will lead to greater confidence when making a purchase.
READ MORE: COVID-19 and New Realities: How to Run a Remote Session with Mobile AR, Getting Started with Training in VR, AR, Art and Snapchat, UX Research Participant Recruiting 101