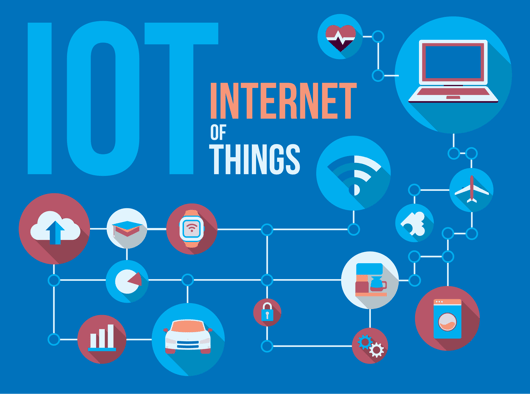 Internet of Things (IoT) is the new frontier in tech. Chief Experience Officers have the tremendous opportunity to seize large market shares by prioritizing IoT experience design, and IoT's rapid deployment will only accelerate as more devices become Wi-Fi enabled.
Internet of Things 2.0 brings these devices into the residential market, as an increasing number of people want to be informed about and connected to the products they purchase. Understanding your customers' needs and motivations is key to creating IoT products that will be successfully adopted. Here are some IoT user experience strategies that work:
UX and CX Starts Day One
Customer experience (CX) begins long before someone makes a purchase. A great user experience is built not just from satisfactory product performance, but also through engagement. So, get your product team and your user experience (UX) team connected.
A great UX team can assist with everything from planning stages through product launch and beyond. It's vital to understand the path that a customer will take with a product and where the IoT system will fit into their work and lives. Your UX team should make customers' needs paramount throughout every stage of design.
An iterative cycle and end-to-end strategy that covers all aspects of the new device also needs to be part of the UX plan. Usability testing should be flexible and tailored to different devices. Don't fall into the one-size-fits-all trap.
Give Users What They Want
Simplicity is key. Keeping IoT simple will increase adoption rates. Types of users vary, so remember to design with users who will be adopting your IoT in mind. Once you've set the standard, it's important to allow customers to personalize their IoT.
Early and iterative usability testing will ensure that all usability issues will be discovered and addressed. Usability issues are particularly frustrating for new users, so be sensitive to their needs. Not all adopters will be familiar with IoT 2.0, and some will need onboarding experiences.
Compatibility and security are customer concerns that should also be addressed on each device. Compatibility needs to be tested across platforms with an emphasis on usability. Security is a primary concern in all design, so be sure your UX testing methodology includes this functionality.
Yes, there are many different considerations when designing for IoT. Why not get the support that you need? Key Lime Interactive helps IoT innovators understand their user base. Our role is to discern your customers' wants and needs and to advocate for them. We ensure that you'll win them over with each new product you launch. Our wide range of services is engineered to take the guesswork out of making customers happy and loyal to your brand. Contact us today to learn more about how we can help you.
You might also like: Big Design Talk: Real Mobile Experience