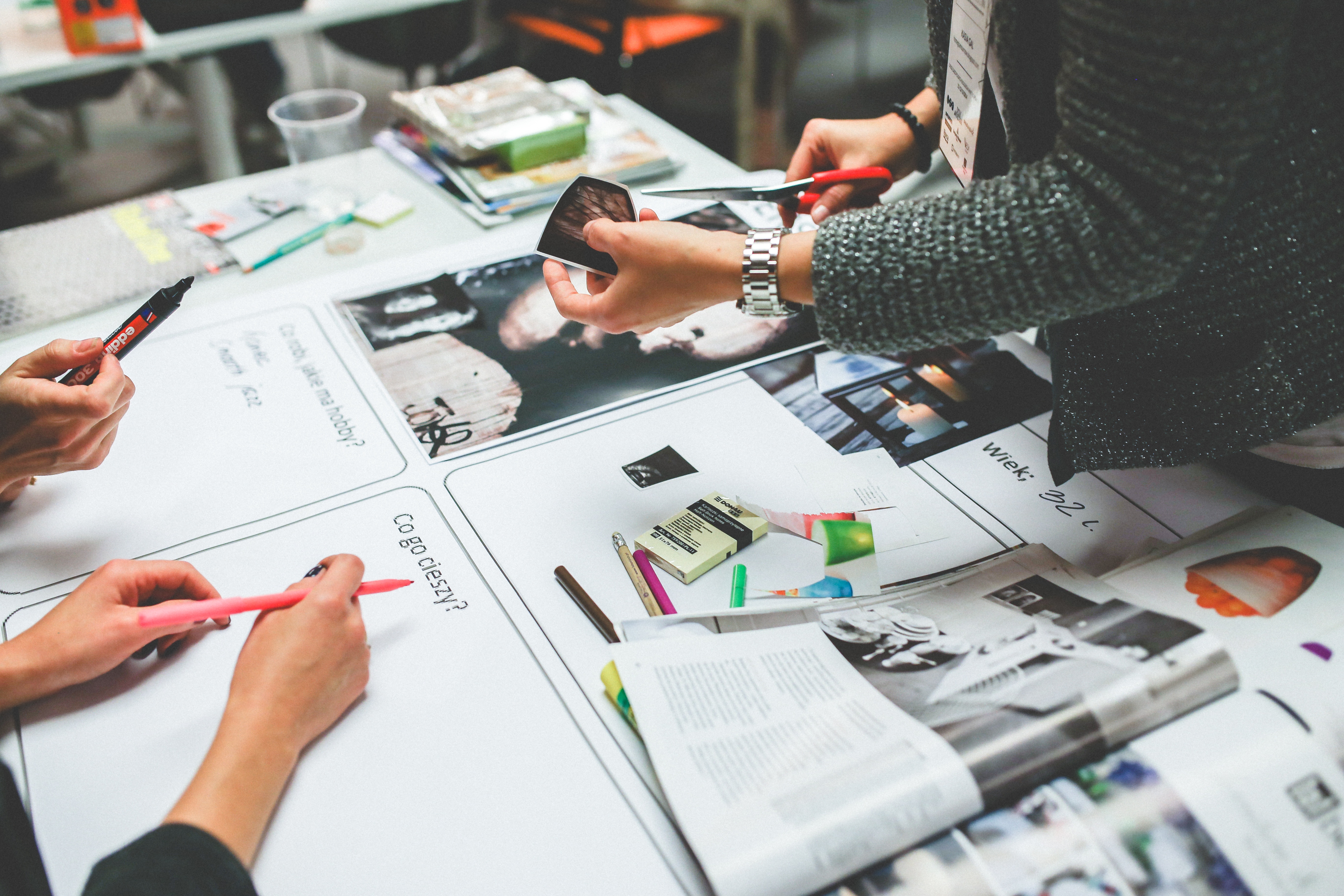 BRIEF HISTORY Once upon a time, Key Lime Interactive (KLI) focused solely on the research aspect of user experience, providing an unbiased perspective of user requirements. Our team of researchers customized, developed, and patented new ways to uncover the hidden drivers that transform user satisfaction into brand acclamation.
While our UX practitioners are experts in user experience research, none of our team members are ONLY researchers. We are a diverse team of interactive designers, engineers, and data scientists who came together under one design philosophy... "We are not our users. WHAT IS UX DESIGN?
KLI's UX Design branch is focused on translating user requirements into production-ready design solutions. Our designs are driven by continuous insights gained through observation and testing with the intended end-users. In order to build an experience that best meets the user's needs, understanding their end-to-end customer experience journey is pivotal as it identifies what they want, think, feel, and do while using a system. KLI designers typically follow agile development, which contains the guiding principles by which features are researched, defined, designed, tested, and refined within the agile development cycle.

DISCOVER & DEFINE
During the discovery and definition phase of an engagement, the goal is to identify user requirements, by researching user needs and their expectations and developing a design model that can be validated.
The team will engage in the following activities:
Review requirements
Identify common use cases
Conduct Stakeholder interviews
Conduct Contextual interviews
Create Personas and Empathy maps
Feature & story grooming
User workflow discovery
Set standards & libraries (e.g., look & feel, visual design, style guidelines, UI pattern library, UI guidelines, etc.)
Define desired UI Success Metrics / Key Performance Indicators (KPIs)
In addition, from a strategic perspective, UX designers will participate in feature and story scope definition, release planning, prioritization, grooming, and definition of ready exercises.
DESIGN
During the design phase, designers will iterate on designs from paper and pencil sketches to high-fidelity visual prototypes. Designers will apply user interface guidelines based on industry best practices, human factor standards, and accessibility requirements. After each design iteration (typically 3 iterations), user tests will be conducted in order to optimize the usability, learnability, and satisfaction of the user interface.
KLI UX Design quickly embeds within any set of requirements and guidelines by developing a framework of gathering inputs, establishing standards and libraries, and ensuring proper validation testing is conducted on all features.
Typical activities during this phase include:
Set information architecture/site map
Create preliminary designs (low-fidelity)
Visual preference testing
Accessibility testing
Create high-fidelity responsive designs
Review designs internally
Usability testing with low fidelity prototypes
Validate prototypes with users
Refine design based on feedback
Create UI Design Specs
Create additional reusable assets / templates (e.g., HTML, CSS, etc.)
Our UX designers are fully equipped with leading design and prototyping tools and skills to allow for quick design development and rapid prototype validation testing. Our team is proficient to the full Adobe Suite of Design tools along with several other of today's top design support tools such as Sketch. Similarly, our team is experienced with today's top tools for prototyping such as inVision, AxureRP, Balsamiq, and more.
DEVELOPMENT
During the development phase, the team will focus on creating assets to help with the development of user stories. In addition, should any technical constraints come up during development, UX designers will refine the design while ensuring user requirements are maintained and an optimize user experience is achieved. All design changes from developers will be discussed and approved by the design team.
The team will engage in these activities:
Create assets for production
Develop feature presentation
Add additional specifications to UI Design Specs as needed
Update Pattern Library
Work on backlog and improvement opportunities
Advise on design changes due to technical constraints
Conduct Demo limit testing
Refine Live CSS
Live Final review
TESTING
During the test phase, designers will focus on conducting validation testing with final designs. Validation testing will ensure that users have high success on task completion. The goal is to test the information architecture for ease of use, learnability, efficiency, and satisfaction. The designer will also work with the team to set key performance indicator goals and assist with analytics.
Conduct Validation testing

Update UI Pattern library

Baseline Key Performance Indicators (KPIs)

Define Analytics Goals / Assist

Advise on design changes due to technical constraints
IN CLOSING
Our goal is to ensure our product managers, owners, and engineers gain empathy for the users they serve by telling their stories. While our designers were incredibly well individually, they thrive in team environments that value the feedback of their users. Key Lime Interactive UX Design services for agile development gives us the ability to translate and communicate user feedback into actionable, measureable, and tangible design solutions is what truly sets us apart from other services.
READ MORE: Outstanding UX Research Naturally Leads Us to UX Design, Incorporating a UX Strategy Into Your Business, What's Your Excuse For Not Testing Your User Experience? , Choosing the Right Tool for Quantitative UX Research, Planing A Better Usability Study