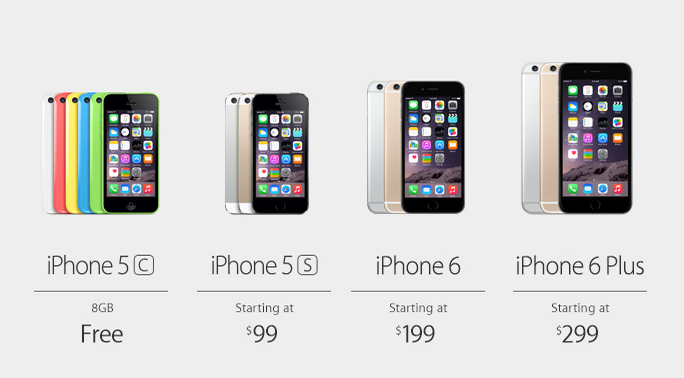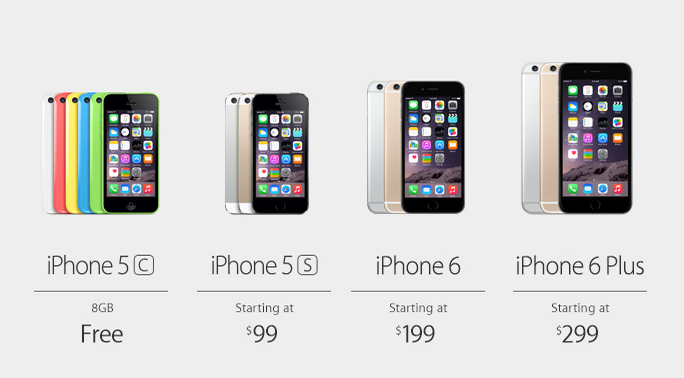 Last month, Apple released two new iPhones, both of which represent a significant size increase over the last model. The iPhone 6 and the iPhone 6 Plus both come in gold, silver, and space gray models and with capacity of 16 GB, 64 GB, or 128 GB. Apple has improved the camera on both models, though only the 6 Plus has optical image stabilization. Battery life is increased on both, but the 6 Plus offers nearly double the battery life for calls.
I received mine in the mail on release day, and it's been more of an adjustment than I would have expected. The size is still startling at times, though I opted for the 'smaller' 6. The power button has been moved to the side, a big departure from its location on all previous iPods, iPhones, and iPads. Hitting power on the side is still not a natural maneuver, though I now sometimes find myself trying to do it on my iPad. The expanded screen size is more significant than would be immediately apparent. Mobile web browsing is smoother, and it is much easier to read email attachments like PowerPoint and Excel files.

The more rounded shape of the phone is striking, but it's surprisingly slippery in your hand. Carrying it around with you is somewhat of a challenge, as neither the 6 nor 6 Plus fits in the same places the iPhone 5(S) would have. I found myself purchasing a new small bag so it would fit, since it is definitely not a phone I can keep in my pocket! While I enjoy the new screen for browsing, I sometimes find myself missing the manageable size of the 5S I had before. I had contemplated purchasing a 6 Plus, but I'm very relieved I decided against it.

The new operating system represents another small shift for iOS. Health is now a built-in component, and it's easy to track your steps. I would enjoy a breakdown by location or time, but I imagine that's what 3rd party apps are for. Voice and video messages are a neat feature, as is the ability to share your location. All of these features are simple to activate and use, which is a critical part of getting users to adopt them.

With iOS 8, fingerprint banking is starting to look like a possibility. Simple Bank, an online-only bank, has enabled login via fingerprint. As using your fingerprint for ID becomes more normal, it will be interesting to see which companies adopt this model. The fingerprint will be the main ID component of Apple Pay, which should help further normalize the feature.

Apple also introduced the Watch. This will come in two different face sizes and with a variety of different band choices. The feature set is still pretty vague. It will be able to receive and respond to at least some calls, text messages, and emails. It will have access to apps to some degree. The battery life is unknown, as is how much it can do away from an iPhone, which is required for some functionality. What is known is that it will be connected to Apple Pay and have some additional check in abilities, like at airports and hotels. The current launch date is 'early 2015' so hopefully as that approaches more details become available.

The big question mark still remaining is Apple Pay. When does it launch? Current rumors have the date as October 20th. How quickly will merchants be added? Will it trickle down to smaller companies and businesses? When will Apple allow 3rd party access to NFC? I'm sure I'm not alone in my curiosity here. Our recent series on mobile payments concluded that while there are some better and some worse options, there isn't a game changer. This is the first real entrant that has that possibility, so I'm excited to see how this plays out.