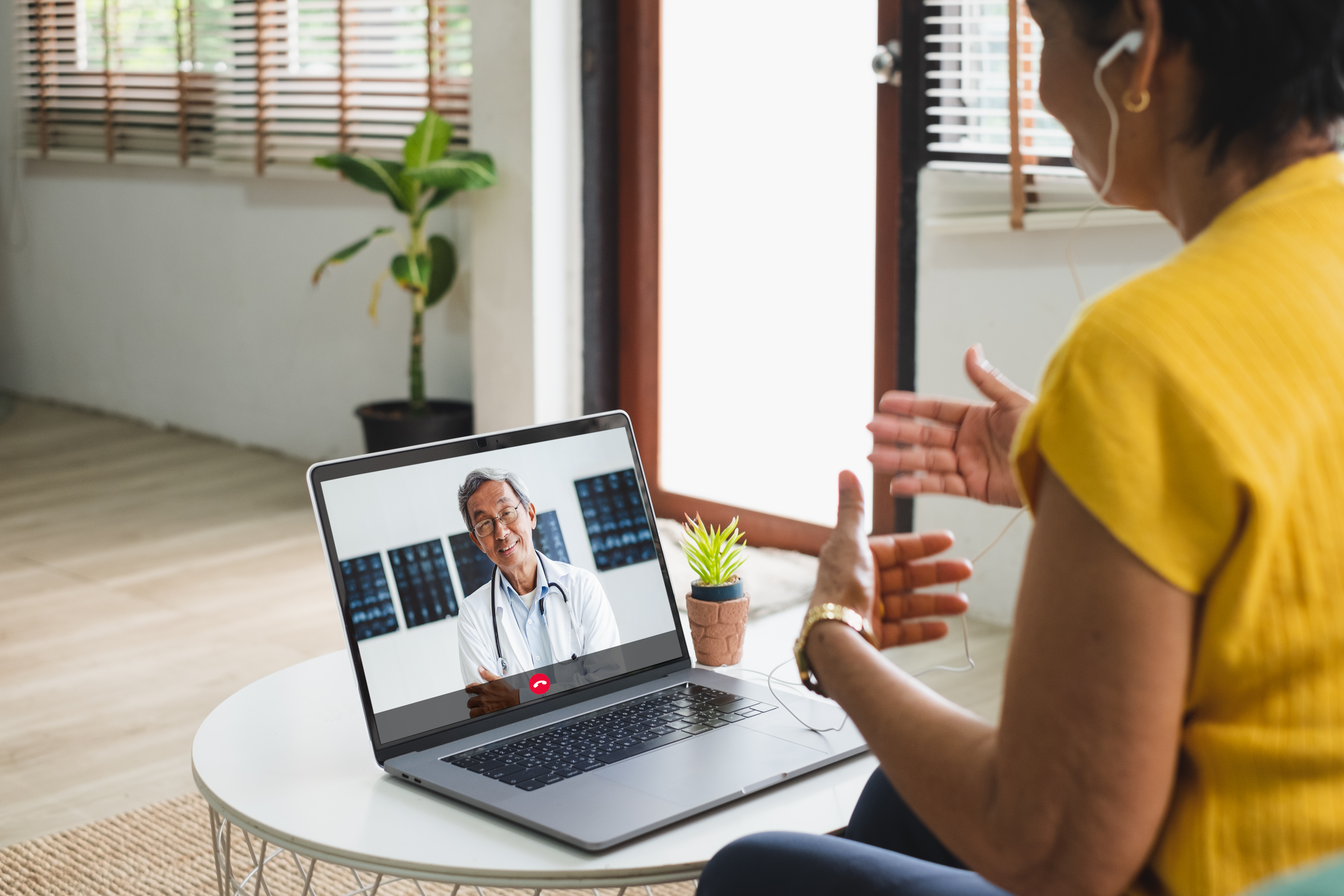 Over the last decade, the advancements in digital technology have been mind-blowing, having a dramatic effect on every industry imaginable—particularly healthcare. Gone are the days of clipboards, paper records, mercury thermometers, and beam scales. Hospitals, doctor's offices, surgery centers, and even our smartphones and watches are equipped with digital tools and apps that have streamlined the process of medical diagnosis and treatment.
A Growing Market
In fact, healthcare tech is one of the fastest-growing industries in the world. Medical artificial intelligence is predicted to exceed $34 billion in revenue worldwide by 2025. Likewise, the telehealth market will climb to $636 billion by 2028. Overall, the healthcare IT market—consisting of a variety of cloud-based and on-site services related to diagnosis, treatment, and payment—will exceed $1 trillion by 2029.
And so, the good news: The healthcare technology industry is thriving, and with more digital advances and ever-evolving healthcare needs, there are continuing opportunities for growth and innovation that will revolutionize the industry and have a significant effect on people's quality of life. Already the industry has taken advantage of start-up funding, mass adoption of digital devices, cloud-based technologies, and the growing need for virtual care in the face of the COVID-19 pandemic. It's well positioned to continue to expand healthcare solutions that might have seemed impossible just a few years ago.
Understanding the CX
On the other hand, advanced technologies pose some major challenges, particularly when it comes to the customer experience. Healthcare technologies must not only be reliable and safe, but they must also be user-friendly so that both doctors and patients can easily use them to get the information they need.
An article in The New Yorker about "Why Doctors Hate Their Computers" perfectly demonstrates the problem that technology isn't always intuitive and easy to use. In fact, the process of learning to use new technology can be downright painful and time-intensive, creating a pretty wide gap between what the technology promises and what it actually delivers.
In other words, product design and testing are the keys to truly understanding the customer experience and how to create technologies that enhance workflow, data collection, and accuracy. A recent case study about GE Healthcare and its development of a new cancer screening device underscores the importance of careful research about the impact that specific design features have on the user experience. In this case, the research provided crucial insights into the potential risks as well as safety factors associated with the product.
Another important challenge of CX is the fact that not all users are the same, and healthcare companies must strive to provide experiences that are inclusive of everyone, despite differences in race, gender, ethnicity, socioeconomic status, etc.
Consider, for instance, the cost of new healthcare technologies, which makes them inaccessible to certain populations. Or what about individuals who aren't savvy about technology, or who don't speak English well? Designers who don't take into account varying experiences based on age, race, gender, mental health, physical limitations, tech skills, etc. risk alienating crucial market populations and reinforcing the status quo. Taking a holistic approach to inclusivity helps to eliminate biases and discrimination from the product design.
With these challenges in mind, we've identified three important CX trends that are here to stay. All three have the potential to completely change customers' healthcare experiences, providing greater flexibility, support, and accuracy.
1. Telemedicine
The most significant trend in healthcare CX is the rapid growth of telemedicine, thanks in large part to the COVID-19 pandemic and safety concerns that revolve around in-person doctor appointments. Televisits allow patients to consult with their doctors using a cloud-based video conferencing platform.
So doctors and patients can still "see" each other and carry on the same conversation they would have had in person, but the risk of exposure to COVID or any other illness is eliminated. So, too, is the hassle of driving to the doctor's office, sitting in the waiting room, and then waiting some more in the exam room.
Plus, with the addition of healthcare apps and remote monitoring tools, doctors are able to collect just as much information (if not more) about the patient's condition, allowing for a more informed diagnosis.
From a CX perspective, the importance of a televisit hinges on the user's perception that it is, in fact, similar to an in-person visit, with just as many advantages and no complications or hassles. That means ensuring that the teleconferencing tool is easy to use, loads quickly, allows for a seamless conversation, and is supported by accurate data from corresponding tools.
The better that telemedicine technologies are able to deliver these experiences, the more likely doctors and patients will continue to use and benefit from them.
2. Automation
Another important CX trend relates to the automation of certain healthcare processes, which enhances customer support and care in important ways. Given the increasing shortage of healthcare workers, it's becoming more difficult for doctors, nurses, and office administrators to quickly and personally meet the needs of every patient. This is where healthcare technology is crucial.
For instance, medical wearables automatically collect data about a person's exercise, heart rate, blood pressure, sleeping habits, and even posture. Not only does this type of data make it easy for users to monitor their own levels and make appropriate adjustments, but it also makes it possible for people to share this information with their physicians. More recently, health insurance companies are using this data to incentivize healthy lifestyle choices.
Another example of automated healthcare technology is digital therapeutics (DTx), specialized software that acts as a sort of coach to help patients manage and prevent several health conditions. According to Digital Therapeutic Alliance, the software is "evidence-based" and "clinically evaluated," providing continual support that bridges the gap in patient care.
Finally, more doctor's offices are using chatbots that automatically send patients reminders about appointments, medications, and health checks. As AI technology continues to improve, chatbots can be used for more complex tasks, such as helping to treat chronic illnesses or providing a second opinion of a diagnosis.
With these technologies, patients experience more immediate, personalized care and are more likely to follow through with appointments and treatments.
3. VR & AR
One final CX trend is the use of augmented reality and virtual reality to enhance patient care. For instance, VR can be used as a distraction, transporting patients to a different "reality" so they can escape medical situations that are scary or painful.
VR has also been used to help train doctors and surgeons, simulating the experience of examining a patient or performing surgery in a low-stakes environment. A recent study shows that surgeons who are trained with VR software are faster and more accurate than surgeons who are trained using more traditional methods.
Similarly, AR has the potential to enhance patient care by providing digital information as a supplement to the actual environment. AR can be used to help nurses find a patient's vein more easily. It's also been used by pharmaceutical companies so that patients get a better idea of how a drug works. AR can also be used to help guide surgeons through specific procedures and to help doctors better understand the symptoms that a patient is experiencing.
The Future of CX
With so many digital advances in the healthcare industry, anything seems possible. However, the secret of every successful technology—that doesn't just work properly but that actually solves relevant problems and enhances the quality of life—is careful research, analysis, and testing that will optimize the experience of all users. It makes complicated processes seem easy. And, in the case of healthcare technology, it promotes greater access to personalized care and well-being.
Key Lime Interactive (KLI) is a Customer Experience and User Experience research, strategy and design services agency focused on helping companies take a human-first approach to building better brand experiences, products and services. Key Lime's UX experts provide actionable insights for every industry sector to help our growing list of Fortune 500 clients understand and effectively engage their customers. Ultimately, KLI empowers teams to use consumer insights and user experience data at all phases of product development, from strategy to implementation. Our experts share the true perspective of a client's target users to help them design exceptional consumer-driven solutions. Research studies are delivered with KLI's proprietary Inclusivity Index™ report that makes it easy to identify how studies meet broad inclusivity goals to build a more inclusive brand, product, or service.
For more information about how we can help strengthen your UX design strategy, contact us today.