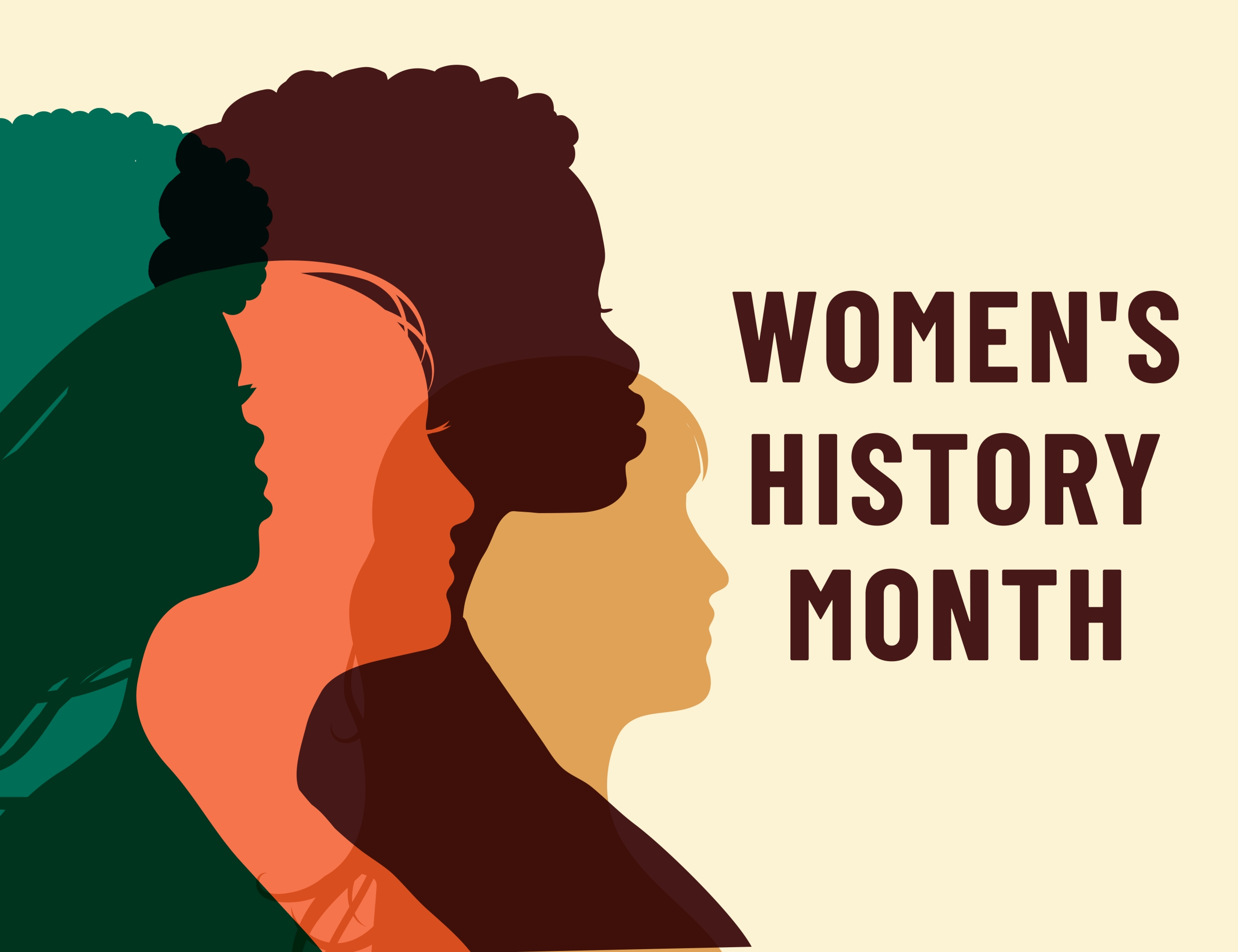 I've always been interested in the way things work—the interactions between who we are as humans and how usable our systems are. Growing up as part of an immigrant family, knowing the "why" of how the world around you works is a huge part of who you are. You've got to figure things out. As a kid, I always loved exploring different technologies, and I would spend lots of time doing things like programming the electronics in our home and setting the time on the radio.
It was a natural progression, then, that I studied engineering in college because it was the best way to understand how things work, the human factor, and usability.
As we celebrate Women's History Month, I can't help but think about my own journey into the world of user experience (UX), illustrate how Key Lime Interactive is fostering a more equitable user experience—and a more inclusive world—from an intersectional perspective, and share some of the things I've learned along the way.
The Love of a Puzzle
Perhaps it was the love of discovering how things work that brought me to the start of my career working for IBM as a consultant. I love people—and I love thinking of ways to optimize their interactions and ensure we can get it right. For me, focusing on how to make things easier for people is like a puzzle. That's even become one of our core values for Key Lime Interactive: To see the puzzle and find a way to solve it.
I learned a lot working for IBM. I learned that one of my inherent strengths is untangling puzzles—it all comes down to problem-solving and critical thinking. My team and I would turn around deals that had gone wrong and discover ways to optimize experiences for people. That's when I saw the power of having the right people around me.
After my time at IBM, I spent some time working for an agency where I met Key Lime's head of sales, John. He taught me so much about the power of selling and about how to sell.
And then 2008 and the dot-com bubble happened.
The company I worked for—like so many others—was having a rough time. I saw the writing on the wall as I saw positions eliminated. Sure enough, by the end of the year, I knew I had a decision to make. I remember at that time thinking: "Am I going to look for a job again, or am I going to try to do this?" Because by this point, I had learned the things I needed to know to make my own path. And I knew what I needed to do.
Early in 2009, I attended a conference (for free, because at this point, I didn't have a job), and I was listening to the speaker talk about President Obama's upcoming inauguration. In that moment, I felt so inspired and so ready to take the next step. I turned to the woman next to me and I asked: "Do you think I should start my own company or do you think I should go look for a job at this conference?"
Her response? "Do your own company!"
At this point, I'm pretty positive I knew that I was going to go for it either way, but that woman sitting next to me—that woman who encouraged me—reinforced my decision. Right away, I went outside, called my husband, and had him go online to incorporate my company. I didn't even have a name. In fact, he was the one to come up with the name.
"What do I name it?" he said.
"Give me three things."
The first thing he said was, "Key Lime Interactive."
I loved it. It felt refreshing and modern. Citrus is refreshing and vibrant. For me, it was my fresh start. I love how refreshing it can be to free people from the big issues that have them feeling bogged down and give them a clear path to move forward. I think that also ties in with our moniker: We're giving our clients a fresh perspective, too.
Lo and behold, that was the day I started my first company. After my phone call, I went to the business center and printed out business cards with my name alongside the name of my brand-new company.
And Key Lime was started.
Our first customer was ESPN. But I have a confession: I am not good at sports. Fortunately, I had the right people around me. I reached out to a former colleague Eugene, who is our now-SVP of Research. He helped me navigate the world of sports—but he also pointed out my lack of fear and hesitation. And that was so crucial in helping us level up. He was right. I don't get scared easily. I think anything is possible if you put your mind to it. And he was yet another example of the power of surrounding yourself with a great team.
Eventually, we expanded to both coasts. At the time, our base, Miami, didn't have much of a tech scene. Usability was still a really new idea and it hadn't taken off in this region yet. Eugene happened to be in New York and UX was booming in the Bay Area, so we went bi-coastal. Then, we went international. All of this came from having the right people around me and from listening to the specific needs of our clients.
What have I learned since then? For me, nothing feels more true than the concept of putting the right people in the right seats. Business owners hear it a lot: "Right people, right seats." However, it's harder to put it into practice. That's been the hardest thing for me to get right. You always want to see the best in people, but sometimes they just aren't right for that specific seat. Running two companies—Key Lime Interactive and now also JourneyTrack—I have to be able to let go and trust my team and focus on tackling the next puzzle. It means I can step away from the day-to-day operations because I have a really solid team of people to run things. Then I can focus on the larger vision and look to the next big thing.
It's Women's History Month so let's be honest: As a woman, letting go is hard. We're taught to be the "Mama Bear" and to hold on tight and nurture things. But letting go has been the most important thing I can do. And it all comes down to trusting the team I've curated.
Usability for
Everyone
: Building Key Lime's Inclusivity Index™
Another one of Key Lime's core values is doing the right thing. We're mission-driven here, and we've been fortunate enough—and intentional enough—to have been doing truly impactful work over the years, especially when it comes to diversity, equity, and inclusion (DEI).
For quite some time, we had been doing relevant work for a large multinational name in tech, and through this work, we had become really attuned to it. My team and I realized that we had built a lot of internal knowledge that could benefit a far larger community.
Especially as we stood on the heels of the needless killing of George Floyd and the protests, conversations, and calls to action that followed, we were moved to action. We felt compelled to do something bigger than ourselves.
That was a hard time for a lot of people. Between the COVID-19 pandemic and a significant cultural movement, it was an intense moment for us all. Developing our Inclusivity Index™ gave us an outlet to do good. We talked a lot as a team about how we had the power and the potential to make a major impact outside of our company. At Key Lime Interactive, our mission is all about doing good for the greater good. That's why people want to work here—because the whole point of what we do is giving back.
Together with my team, we created an early version of the Inclusivity Index™ and sent it out into the world. But we are researchers first, right? We gathered data and everything we learned from this first implementation and recently, we released our 2.0 version.
Not only has this tool helped our clients ensure that people of all genders feel represented and understood throughout the user experience, but it has been a fantastic driving force to help me attract and build a diverse team of phenomenal talent. The people on my team are driven by mission the same way I am—including some very powerful women who continue to prove my "right people, right seats" theory. It's because of these women that I've been able to pass the torch and have my team elevate Key Lime Interactive to a bigger, brighter future.
I'm passionate about diversity, equity, and inclusion and the impact of taking a more inclusive approach to usability—and that is especially true when it comes to representing women of all races, cultures, and backgrounds. After all, as UX professionals, our first goal is to humanize things. Now with our Inclusivity Index™, we're trying to humanize experiences not just for one type of person, but for all people. It's about how we pull together collectively to celebrate these differences!
I'll be real for a moment here. DEI in UX is still pretty nascent. In the wake of the murder of George Floyd, and in an era where women are collectively calling for equal treatment and representation, many companies want to create a more inclusive user experience, but they haven't quite figured out how to go about it. Sometimes, these organizations wind up tripping over themselves a little bit in the process. The Inclusivity Index™ provides them with actionable data to stay accountable and make progress.
Here's the thing with emerging artificial intelligence (AI) tools and newer technologies: Like so many of our cultural systems, there's a lot of bias that's inherently built into how they operate—and it has to do with who is creating them. From skin color to voice pitch, speech patterns, and more, many of these UX tools don't include women or any sort of BIPOC experience. The more we can use tools like Key Lime's Inclusivity Index™ to remove these biases, the better off we all are.
What I do know is that in many ways, our society and our technologies continue to perpetuate the same discriminating systems and marginalize the same groups of people. There's so much bias in every system. With the Inclusivity Index™, it can sometimes be startling to see the results of the research we do. But this research gives our partners a fuller picture to help move forward in a real way. It eases some of the tension of the feeling of walking on eggshells trying to figure things out.
In some cases, I think some organizations look at putting DEI programs together to check a box or complete a task. But inclusion must be built into the DNA of every part of the user experience and the organization as a whole to make a real difference.
Representation in Usability: Women in UX
I was so inspired by this year's International Women's Day theme: #EmbraceEquity. Equity in gender identity, orientation, race, and background makes us all stronger and better. My take? Women belong in the world of UX because we have invaluable insight to share based on the role we are expected to play in our society. The experience of being a woman can only enhance your skillset in the UX industry.
I'm a mother of three, a wife, and a daughter. It's no secret that women—mothers and not—take on additional emotional labor compared to men. That we are often paid less for the same work. That everything from airbags to medications to voice recognition technologies is often developed using mostly male data. We juggle a lot.
When there's so much additional "noise" in our world as women—even if it's good noise like being a great parent or partner or a successful professional—we need to get things done faster, easier, and more efficiently. There's no time to deal with the frustration of a poor user experience. I don't have the bandwidth for something like a broken garage door (I'm speaking from personal experience here) or another usability issue. I need things to work! As women, we bring that insight to the table.
To women considering entering the UX space, I offer advice with the same spirit as that woman at that conference back in 2009 who encouraged me: Go for it! Surround yourself with people who are experts in the field. Be helpful to them and learn from them. Ask to observe. Be proactive. It's about having the strength to ask for what you need and not be afraid to say, "I'm new to this. Can you take me under your wing?" Women are great at creating villages, and we can use these villages to raise families, but we can also use these villages to raise companies and careers and change in a male-dominated industry.
And when you have your own company, that's your opportunity to bring more inclusion and more equity to our field; to bring more women and people of color into your village. Again, everything goes back to that idea of having the right people in the right seats.
My final piece of advice? The biggest thing I learned in my career so far is discovering how to sell—and that's taken me to so many different places. Don't shy away from selling. You have to sell your ideas! Women aren't always taught to advocate for themselves in this way, but it's so important.
"Selling" can feel like a bad word to researchers and folks in this field. They think, "Well I'm not in sales." I hate to tell you this, but everything is sales. If you don't take every opportunity you can to sell who you are; to sell what you offer; to sell your ideas; to sell why someone should listen to you, then you're never going to hit it at the level you are absolutely capable of reaching.
Women's History Month is the perfect opportunity to refresh our approach to being women in our industry. That's what Key Lime Interactive is all about: providing a fresh perspective. This month isn't just 31 days of the year and then we don't think about gender again until March 1 next year. It's a chance to revitalize and reinforce our efforts for equity as industry professionals and for equity in usability as a whole.