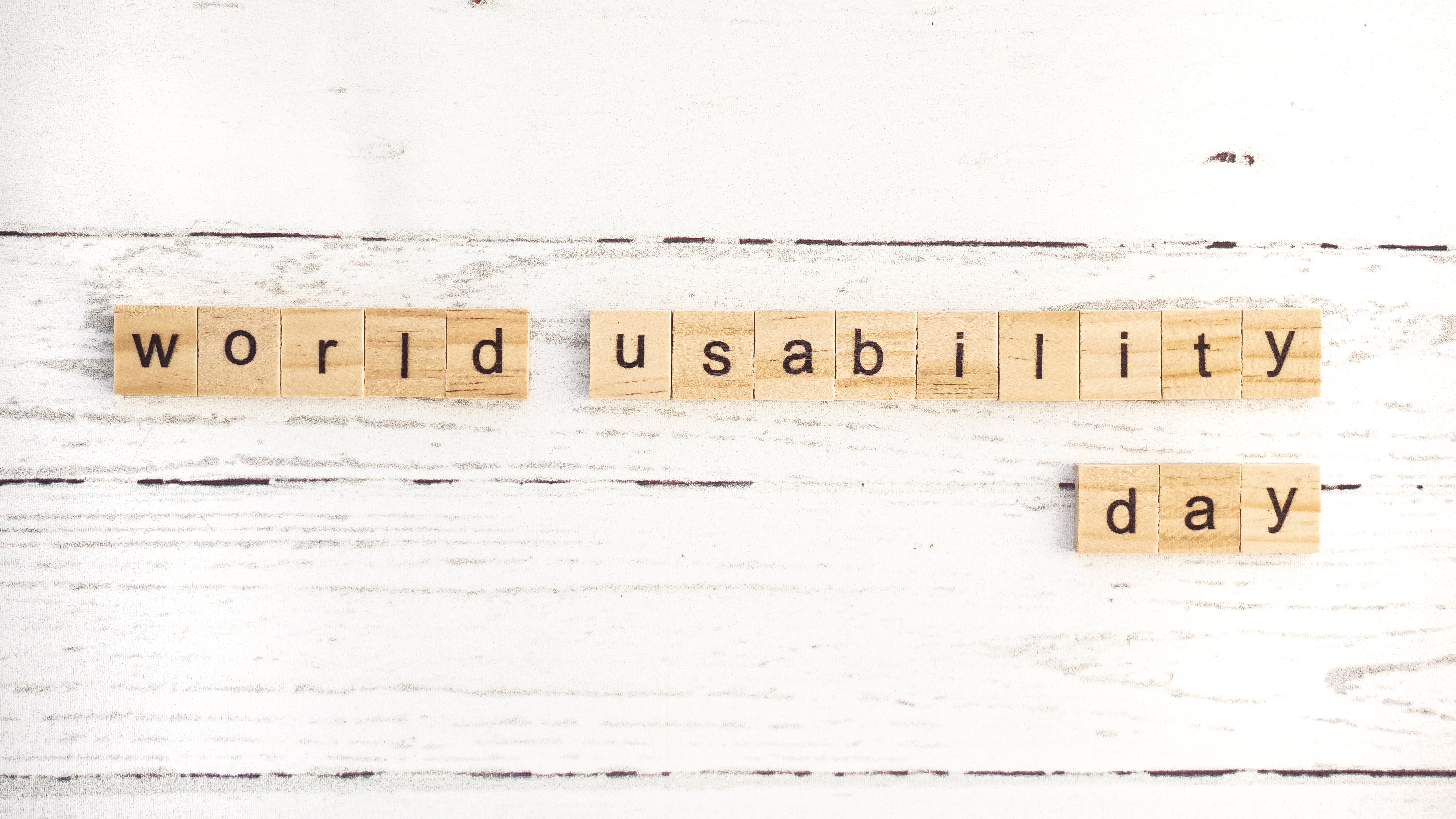 The Importance of World Usability Day
World Usability Day was created to unite professional groups, citizens, and government groups around a single goal:
"To ensure that the services and products important to life are easier to access and simpler to use."
It's not just about building awareness about usability in all aspects of life but also about celebrating the progress that's been made in creating usable products, services, and websites. World Usability Day is all about ensuring that people everywhere know that as a society, we can strive for more and work towards building a world that works well for everyone.
Here's why a day devoted to usability matters: The World Usability Day organization firmly believes that no person should have to struggle with the products and services they rely on, regardless of who they are or what they need. It's about offering an inclusive experience. As the organization explains:
"The world is changing and the climate of a well-balanced and open society is not as prevalent as many of us would like. Technology is developing alongside new political changes. This is a pivotal moment in history and we can help shape the course of events by the work we do."
Essentially, World Usability Day is about nurturing and encouraging great user experiences that make room for everyone's strengths, to allow all people to unleash their potential based on universally-accessible conditions. It means more seats at the table to give everyone a place to share their unique contributions, and better access for all.
Why Usability Matters
Why all this focus on usability? Why does it deserve an entire day? Usability is all about helping all users achieve tasks quickly, efficiently, and without stress. For example, great usability should give users a sense of accomplishment or satisfaction in their interaction with your company's website. This is because consumers will naturally gravitate toward the products, sites, and services that have better usability—and in turn, share the good news and recommend organizations with better usability to the people in their lives. Users should feel like the site or product they are interacting with was designed just for them, regardless of who they are.
This is especially important for websites, as visitors can abandon any site where they are met with challenges or stressors. After all, there are so many options available online that if a website is hard to use or unwelcoming, consumers can just find another site and take their business elsewhere.
The Difference Between Usability and User Experience
Usability seems to be very similar to user experience. And it's true that one feeds into the other. But how does usability compare to user experience?
While user experience refers to the entire interaction with a website, including how users expect it to work, how they feel using it, and how they feel about the brand, usability is just a small portion of this. Usability refers specifically to how easy it is for any user to accomplish one specific goal. In the words of HubSpot, "Basically user experience is the whole pie, and usability is just a sliver of that pie," with the other slices being value, adoptability, and desirability. Usability is about how easy it is for a customer to do one thing: Can they make a purchase on your site? Can they locate the exact blog they are looking for? Do they feel truly welcomed there? This is usability.
World Usability Day 2022: Our Health
Each year, the World Usability Day foundation sets a new theme to shed light on a topic or idea where a positive user experience can make all the difference. This year's theme is Our Health. This theme was chosen to encourage people to take a look at usability in healthcare systems in all its forms including:
Telehealth services
Electronic health records
Healthcare products
Digital health solutions
As more and more healthcare services move online (thanks largely in part to the COVID-19 pandemic), this timely theme is designed to help movers and shakers in the healthcare industry examine what usability can really mean in terms of digital access to treatment, as well as systems for mental health, nutrition, and exercise.
Additionally, the World Usability Day theme of Our Health also encompasses health as it relates to a growing number of environmental and climate issues like pollution in the water and air, and how it can affect our collective health. As the World Usability Day organization explains, "Global healthcare is the key to our survival," continuing on to say "Our concern for health goes beyond our own bodies to our planet, which also must be healthy and stable for our survival."
How does the user experience factor into all this? A user-centered approach to design can impact every aspect of the world around us. In the real world, city planning can help reduce the number of deaths or injuries from traffic accidents. Virtually, user-centered design can help reduce human errors in treatment to limit the negative impacts of these errors, or help key decision-makers make more informed, strategic decisions.
What Does Website Usability Look Like?
Usability matters for the same reasons that user experience (UX) matters: Because it's about how users interact with you online. For users, usability is the bulk of their experience. It's how they learn and understand who you are, how they interact with you, and how they accomplish the goal they've set out to do.
So, what does website usability look like in execution? How can you recognize good usability in the wild? Here are a few important factors that can add up to good usability:
A great interface: Your website should be designed with your visitors in mind, no matter what device they are using or what needs they may have.
Easy navigation: One of the top reasons users abandon a website is because it's hard to navigate, including where the navigation bar is located, how easy it is to go back to a previous page, and the overall organizational structure of the site.
The ability to search: While navigation is important, so, too, is search usability. If a user can't find what they are looking for via your navigation, they want to be able to search for it, which is why search usability is so critical.
Clear, accessible content: Not only do you want there to be a good balance of the right amount of text and eye-catching images, but you also want your content to be pertinent and accessible to your audience, sensitive to their needs, and aware that they may come from any background.
Dynamic, relevant images: Images play a very important role in supporting what it is you have to say. Many users today like to skim content, and having a proper balance of images and text can help break up your content.
Videos (when appropriate): According to UsabilityGeek, a user may only spend 10 to 20 seconds on a single page if they don't see something that captivates their attention. One way to do this is through video content.
Quick load times: Users will also abandon a page if it takes too long to load. Not only is this part of today's search engine algorithms, helping users find your site, but it's also essential for great usability and a positive UX.
In truth, there's no one single formula for usability, though. It's more about the theory

of usability. The elements of usability can be boiled down to

a few simple ideas

:



A usable website is effective, helping users complete their goal
A usable website is efficient so that users can complete a task simply and concisely
A usable website is enjoyable to use and fits the unique needs of the industry and intended audience
A usable website doesn't have extraneous errors that impede the user experience
A usable website is easy for even brand-new users to navigate
Usability isn't a single destination though; it's a journey that you're always working towards. And that's what World Usability Day is all about. It's about constantly making your website increasingly accessible and usable for your visitors.
Usability, Respect, and Inclusion
When designing a product or a website, we all have a responsibility for what goes out into the world. Indeed, every product or site has a ripple effect, and usability means being aware that we have a choice about what users see and how they interact with us.
Usability means taking ownership of every user's experience—not just a select group. This requires a truly usable site to also be conscious of cultural norms, sensitive to the differences that make us unique, and respectful of every user's opinion.
Key Lime Interactive: Where Every Day Is World Usability Day
Here at Key Lime Interactive, we are thrilled to celebrate World Usability Day and the 2022 theme: Our Health. KLI has had the pleasure of helping healthcare enterprises increase the usability and customer experience in many areas of their business, including patient/provider portals, medical devices, and more.
Like the World Usability Day organization, we understand that it's only through great usability that we can create design that's inclusive and usable for all people. We also understand the close link between usability and user experience and diversity, equity, and inclusion.
Here's what we know:
Great design can make people feel welcomed, included, and seen. Great design can serve peoples' needs. When we represent people authentically and accurately, we can create earnest experiences that not only serve users' needs but also can enhance their lives. Better usability means contributing to design that not only does not cause harm but makes the world a better place for all of us. The Inclusivity IndexTM Starter Kit offers our clients and prospects an examination of how well they have been in the past about being inclusive in their research. Visit our website to learn more about how we can support your team in conducting more inclusive research and gain access to the Starter Kit.
Are you ready to discover what usability can really mean? Let's collaborate! Connect with our team today.