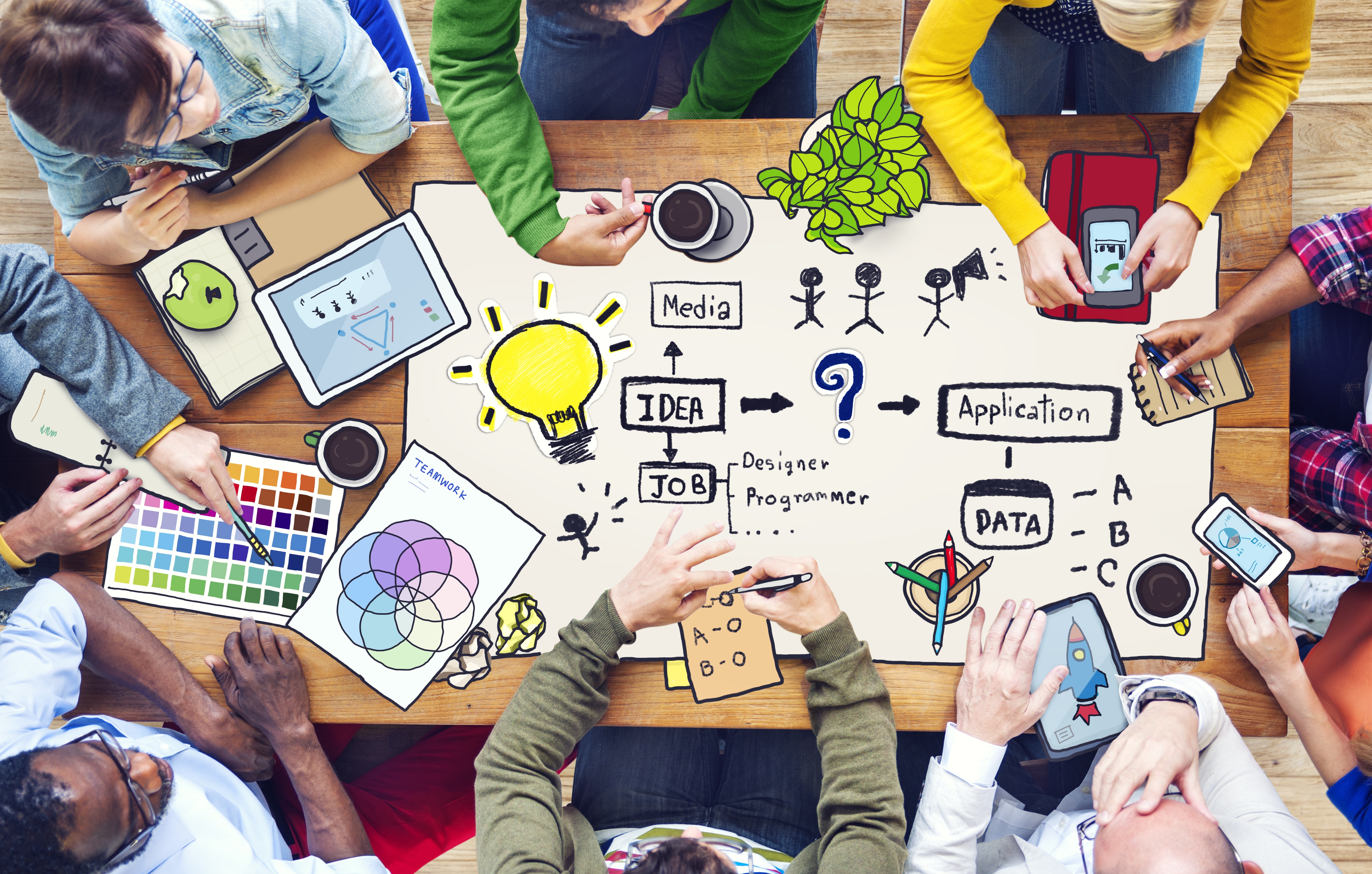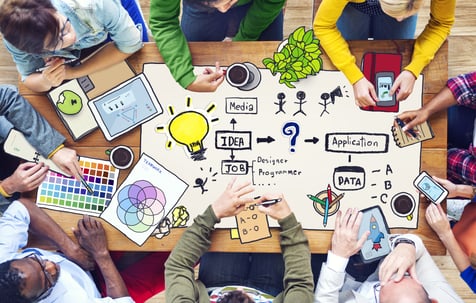 Innovation is important for any growing company. Activating and rewarding creative thinkers benefits everyone. Companies aren't growing and achieving because the employer pigeonholes employees' abilities. No, companies are experiencing success by breaking out of the dreaded 9-to-5 box and embracing greater ideas. As a user experience research firm, this is why one of Key Lime's core values is intellectual curiosity. We love to ask, "Why?" "Why not?" and "What's next?" By blending new approaches with past experience, we are able to produce forward-thinking solutions.
Key Lime yawns at vanilla customer experience research methods. Qualitative research can be boring and produce repetitive results. Embracing innovation has helped us develop game-changing tools that have changed the way we conduct experience research. Key Lime's Mood Meter and Eye Tracking methods identify non-verbal cues and produce authentic results. Innovative ideas have enabled us to better serve our clients, and they can help you, too. Begin cultivating innovation within your company by using these 3 tips to activate the innovative side of your employees:
Tip 1: Revamp the Questions You Ask
Asking thought-provoking questions is one of the most important tools for encouraging creative thinking. In a corporate environment, revamping the way you ask questions could dramatically improve employee interaction. The key is to be sure the question cannot be answered with a simple "yes" or "no." Strong questions will challenge the way your employees solve problems. The goal is to evoke a new way of thinking that opens the mind to new possibilities – this encourages individual strengths to blossom.
Questions should use positive phrasing. A positive exchange between teammates or a manager and the team leads to deeper thinking, discovery, and increased productivity. A helpful acronym to remember when crafting questions is FIRE: Focus (identify the goal), Ideation (brainstorm solutions), Ranking (determine effectiveness), and Execute (take action).
Tip 2: Create Journey Maps
You may be wondering, "What are Journey Maps?" Journey Maps are a tool that we like to use to identify barriers and opportunities within the client and employee experience. With Journey Maps, Key Lime has helped Fortune 500 clients to leap-frog their competition.
Our objective is to pinpoint areas for improvement. The process begins by mapping the Current State with a workshop that includes a group of clients and unbiased employees. Throughout this workshop, Key Lime analyzes documents, surveys and emails received within the last six months to create a map. This map helps companies understand weak points – a great opportunity to form innovative advancements.
With the information that is gathered while mapping the Current State, we begin to map the desired Future State experience. Get started by using the FIRE acronym mentioned in our previous tip. Identify the Focus (pain point/opportunity), brainstorm Ideas for a solution, Rank your ideas in order of effectiveness, and then Execute them.
These maps will enable your team to become an innovative leader in your industry.
Tip 3: Shine the Spotlight on Innovators
Rewarding innovation encourages it. Employees feel proud when their achievements are glorified, and it makes them want to achieve even more. For perspective, when you feel your ideas are valued, does it make you feel confident? Do you feel increased loyalty to someone who honors your abilities? If your ideas are celebrated, does it make you feel challenged to maintain performance? The same applies to clients and employees. When teammates are praised for their contributions, they're challenged to grow, and others are motivated to achieve equal praise. Positive competition fuels innovative thinking, which increases morale in the workplace.
Here are some ways to shine the spotlight on innovative teams in your company:
Email the entire company to praise the team.
Sponsor creative thinkers to attend conferences where they can talk about their ideas.
Host a reward program for new technologies and patentable ideas.
Create a program that rewards innovative employees with a desirable gift.
Develop a bonus structure that incentivizes original ideas.
Takeaway:
Implementing these three tips will help your employees become the best version of themselves. The goal is to reward creativity and present opportunities for success through creative thinking.
To learn more on journey mapping, download our complete guide Elements for an Actionable Customer Journey Map.
READ MORE: Eye Tracking Provides Insights into Wearable Device Use, Planning a Better Usability Study, Our Researchers Can Join Your Team, Choosing the Right Tool for Quantitative UX Research, The Role of Body Language in User Research