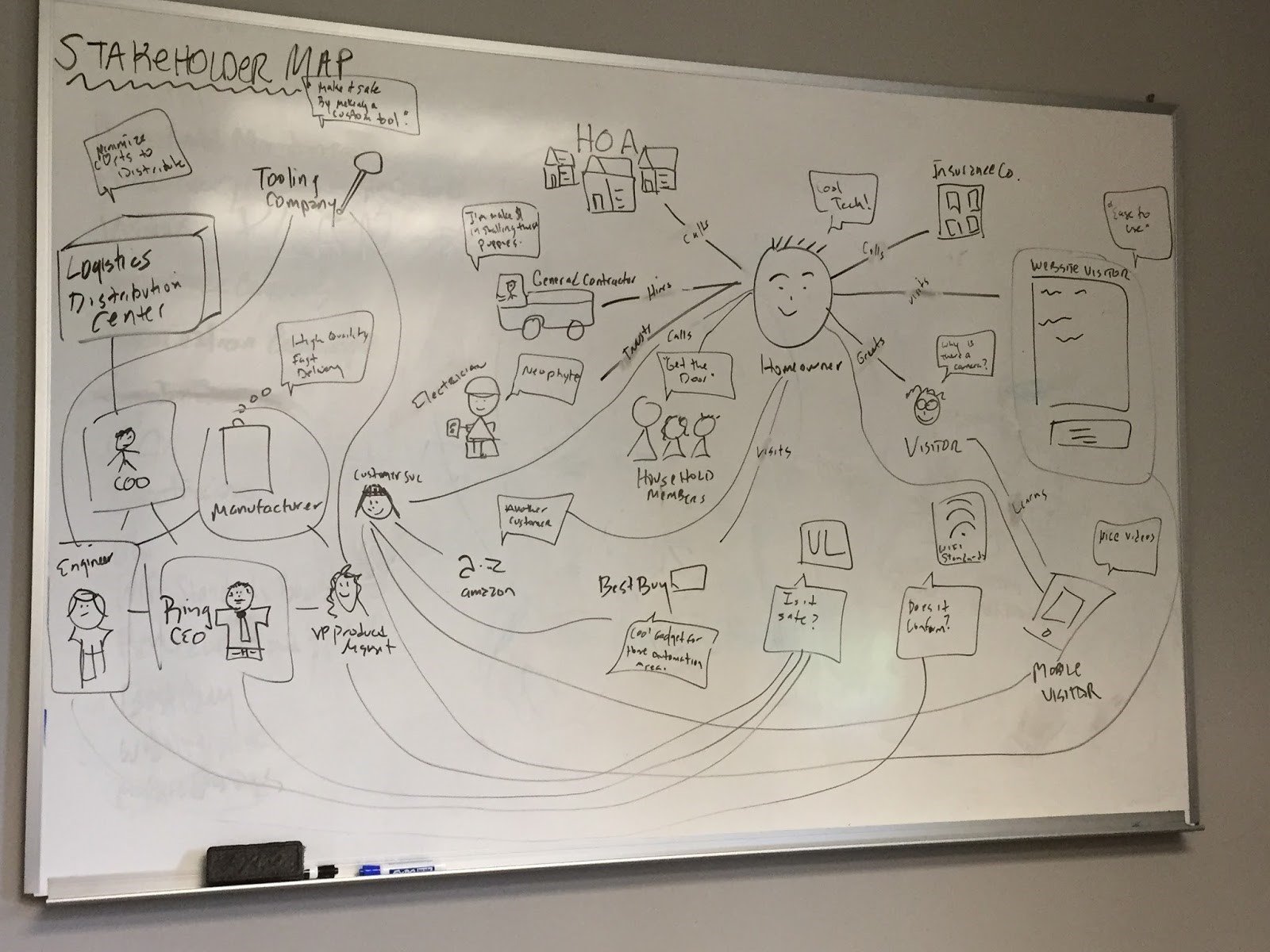 A few years ago, we were working with a Fortune 500 company who staffed a few designers who thought they were Apple designers (they weren't). The lead designer of the team designed a UI that had serious usability issues when we tested it. Unfortunately, we've recognized that some UX designers resist learning from even the most constructive criticism bolstered by actual user research. We were not surprised when the first release of their mobile app received a 2 star rating.
As you might imagine, it truly was an uphill battle to move this client from level 0 on the KLI UX Maturity model (see below) where UX is unimportant to to level 4 where UX is fully integrated, but that was our goal.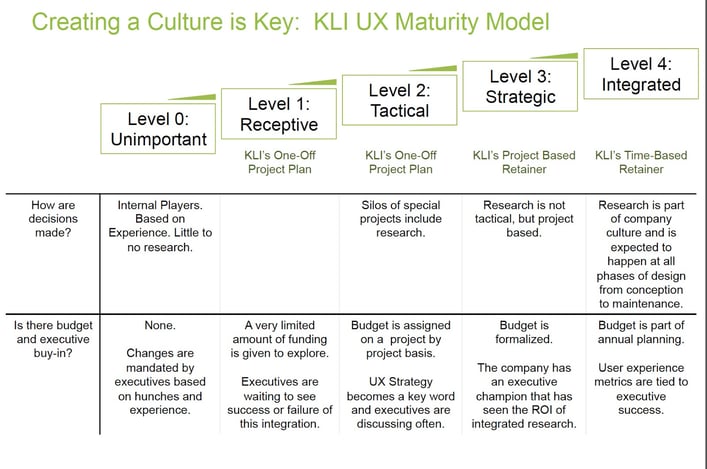 We knew that the solution was a framework and toolset to guide them so that we could track against business outcomes, such as increased sales, satisfaction, etc. However, they were not ready to commit the time and resources needed to create and agree on a process.
If this sounds familiar to you, here are our 3 tips to get leadership to value UX using business outcomes:
Unify and align disparate stakeholder groups:

This is the most difficult step but is required to achieve cohesion among and within teams. Start with a Stakeholder Map to determine who should be consulted. We like to use Luma Institute's quick guide to creating Stakeholder maps with a few tweaks of our own. Here is a summary for those unfamiliar with the process.



QUICK GUIDE

Convene a diverse team of stakeholders

Generate a broad list of stakeholders (everyone and anyone even remotely involved in the process or experience)

Write a thought-bubble to summarize their mindset

Write a label describing their role or title

Draw lines with arrows connecting the stakeholders to each other

Write a label on the line to describe each relationship

Circle and label related groupings



Define a proactive process to measure business outcomes so that stakeholders are consulted on a timely manner rather than being reactive

. We typically use workshops to ensure that key stakeholders are included in the conversation. During the workshop, we employ a top-down and a bottom-up approach (see anexample of typical questions) in a round-robin format, gathering everyone in a circle, and asking each person for their answer to the questions below:




Track business outcomes

: This is the key to a UX process designed to track progress, measure ROI, and establish accountability. At Key Lime Interactive, we track business outcomes in our client's journey maps. This way, each recommendation is tied to improving the overall customer experience.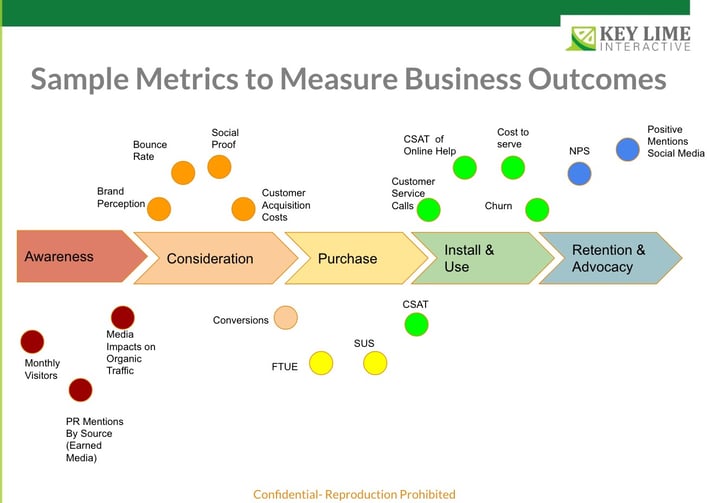 In summary, whether you call this a UX governance framework or a playbook, implementing these recommendations will allow you to create a culture where the team values User Experience.
READ MORE: Incorporating a UX Strategy Into Your Business, Strengths, and Weaknesses of a True Intent Study, Our Researchers Can Join Your Team, What's Your Excuse for Not Testing Your User Experience?, How to Create Trust Through Digital Design