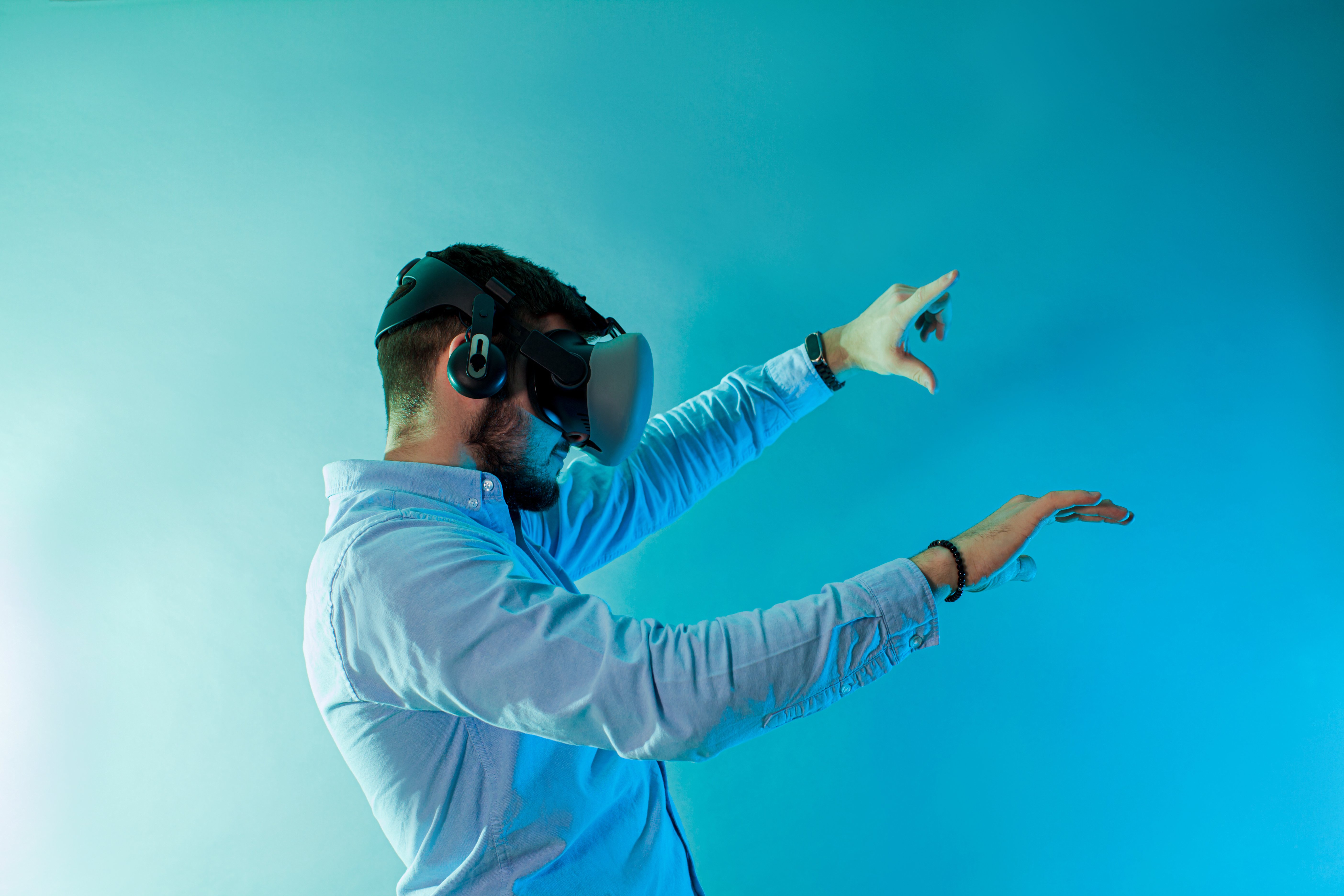 The tech industry is growing at an astounding rate as Americans continue to acquire updated cell phones, the number of IoT devices continues to climb, and Fortune 100 companies all scramble to invest in big data and artificial intelligence.
Without question, the tech industry can be extremely profitable, but like all products, they are only valuable when customers say they are. That means that even the most cutting-edge technology has to be user-friendly and solve real-life challenges that make people want to use them. And they have to offer something unique to distinguish them from other similar products on the market. And therein lies the real challenge—understanding the customer experience while also staying up to date on the latest CX trends.
This report is about just that—emerging CX trends in the tech industry and the best practices behind those trends that will help tech companies thrive.
Our Predictions
So what will be the key CX trends of the future? Several technologies are positioned to grow in value:
Artificial intelligence technologies that can store large data sets and respond quickly and effectively to increasingly complex tasks.
Virtual reality that offers increasingly realistic computer-simulated environments that can enhance shopping experiences, professional training, medical procedures, and so much more.
Augmented reality that enhances the physical realm with relevant digital information that helps with decision-making, immersive learning, and user engagement.
Extended reality (XR), an umbrella term referring to all the technologies mentioned above, plus those that are still to be created.
These are the technologies that will have a significant impact on the customer experience, offering unlimited possibilities. For instance, as VR and AR technologies become more prominent, design features will be even more important, offering an immersive 3D experience that can transport users to new worlds.
Another example is the rise in accessibility features as AI technologies place greater emphasis on voice features.
Other trends will be a little more subtle, though they will still provide significant value for the end user. For instance, many companies will lean into the conveniences of keyboard shortcuts on the computer and double-tapping or swiping on the cellphone to quickly manipulate various apps. Obviously, some of this already exists (e.g., button clicks on headphones to skip or pause audio), but standardizing this landscape will be crucial, and it will have a very positive effect on people with mobility challenges.
Another more subtle feature will be auto tagging and archiving of personal information, so that users can search for photos or text files by keyword without having to program keywords beforehand. This would be extremely useful for students trying to organize their notes or neurodivergent people who struggle in general with organization. Businesses could also use this type of software to organize important files.
Research is Key
As always, the key to understanding the user experience and the types of technologies that will positively impact people's lives is research. The tech industry is the most engaged sector when it comes to CX/UX, and many big competitors have emerged, which means companies will no longer get away with limited user insights.
CX/UX research should be multifaceted if it is to offer a complete picture of the user experiences and the opportunities that exist to improve the design of a product. Effective research on the front end should be generative, helping companies to empathize with the challenges of their target audiences and think creatively about how those challenges can be resolved. This might also include:
Persona development
IDIs
Card sorting
Anything companies can do to build empathy and understanding for the people they are building products for, their likes and the positive feelings they experience with their favorite products will be helpful. Companies can curate positive experiences and feelings with their products—when they've done the consumer research.
As tech products are developed, assessed, and revised, more evaluative research is important. This is an iterative process that provides an honest evaluation of a product, so that companies can identify problems and make effective improvements. Too many companies ignore this type of tactical research, assuming that they know what direction they should take without doing the research that would validate (or contradict) their decisions.
The Design Phase
To be truly effective, the research must inform the design phase of tech products, focusing specifically on users' core needs, motivations, usability issues, and product expectations. Importantly, consumers want both consistency and change. Some features that might have been cutting edge when they were first developed are now automatically expected as standard. Consumers are always looking for the next cutting-edge feature.
Therefore, the design phase must consider consumers' mental models—their expectations and preferences. For instance, consumers prefer an alert log that contains all alerts, both past and present, which should have a significant effect on the design of certain apps. In other instances, users want progressive disclosure that allows both the bird's eye view and the drilled-down, detailed perspective.
Another important consideration is the importance of versatility to include customization features based on preferences and user roles. For instance, data visualization software can be flexible to include the traditional spreadsheet view as well as custom views based on user needs and the amount of information they want to see at a given moment.
These design concepts can have significant effects on the development of dashboards and data visualization. Creating a hierarchy of user needs can be extremely helpful throughout the design process to ensure the end product is user friendly and relevant to specific goals.
A Bigger Vision
What many companies forget about in the midst of tech research and development is the human aspect—users' lived experiences. Their aspirations, interests, moments of joy—all things that put them at the center of product design.
There is also a greater need for inclusivity, to envision different types of people who might benefit from tech products, and how their needs and experiences might be different from other people. To be fully inclusive means asking hard questions, collaborating with minority groups in order to hear their voices, and consistently keeping diversity, equity, and inclusion at the center of your work.
At Key Lime Interactive, we keep the user top of mind. We are experts in CX/UX research and development, and we help clients follow best practices and methodologies so they can develop products that improve the lives of their customers.
We also developed the Inclusivity IndexTM which measures an organization's level of inclusion for marginalized groups with the goal of encouraging dialogue and sensitivity that will reduce bias, enhance the final product, and strengthen the organization's overall brand.
Looking for more information about how Key Lime Interactive can help you? We are a full-service CX/UX research, strategy, and design firm that partners with clients throughout all life stages of their products and services. Connect with our diverse team of customer experience strategists today!