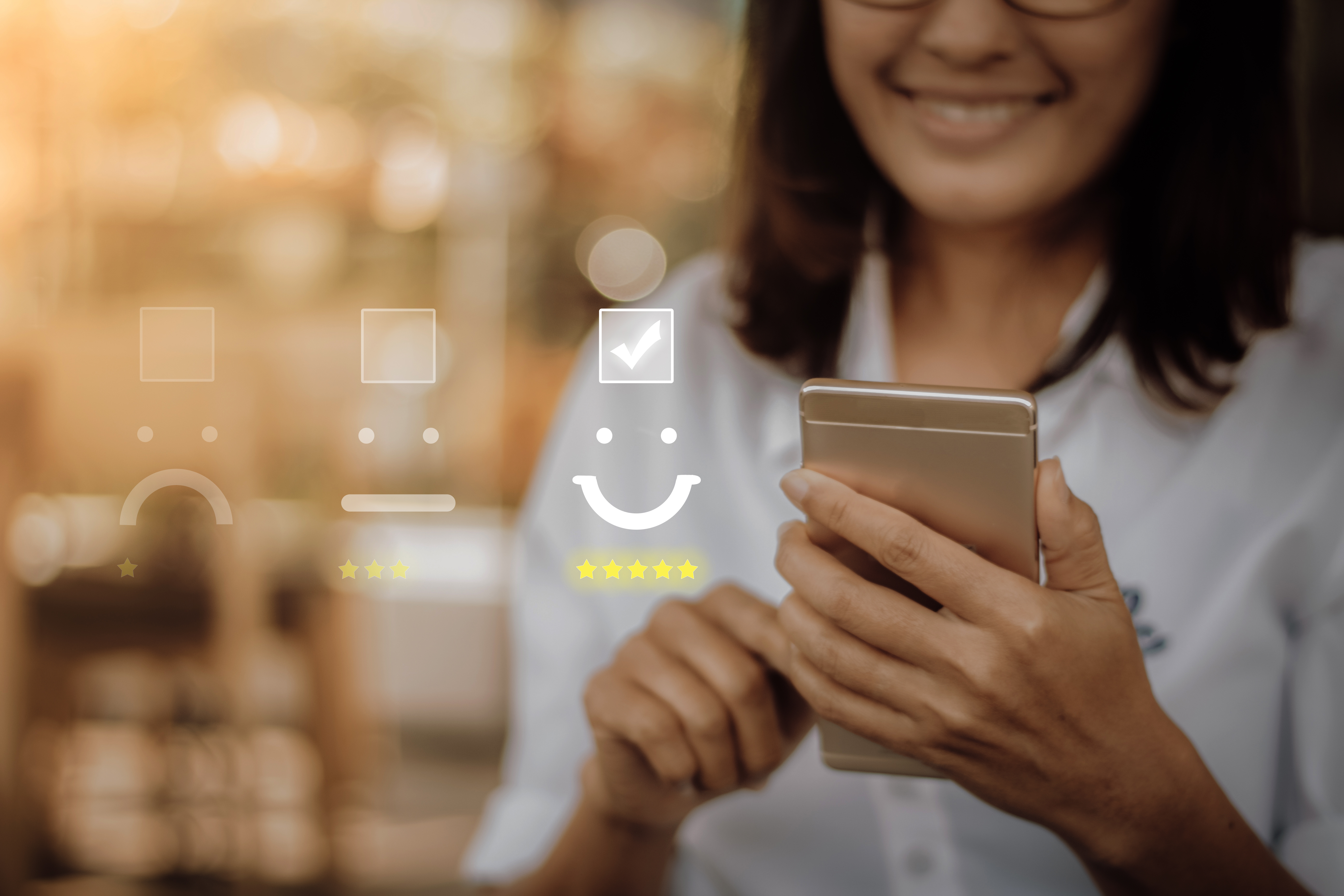 Despite the recent hype, the concept of user experience isn't new. Businesses have long aspired to understand the market so that they can deliver products that are relevant to the needs of their customers and, therefore, profitable. Success has always depended on customer demand and satisfaction.
What is relatively new are the tools that are available to help us better understand the customer experience. Web-based platforms, digital devices, and user analytics have revolutionized the way businesses conceptualize potential buyers, providing information about web experiences, product preferences, personal interests, buying habits, and more.
In the digital age of target marketing and personalization, businesses must not only consider the user experience. They must prioritize it to the extent that it compels every business decision. Indeed, the value of UX is so significant that it impacts every business outcome.
A Quick Definition of
UX/CX
UX (user experience) and CX (customer experience) both relate to how people engage with a product or service. The difference is that the customer is the one buying the product, and the user is the one who puts it to use.
Often the customer and user are one and the same. However, there are many instances when a customer buys a product or service for someone else. Think about a parent who buys a toy for a child or a hospital administrator who buys medical equipment for the nursing staff.
Given this distinction, CX tends to focus on branding so that a potential buyer has a positive experience with the company and is more likely to make a purchase, become a loyal customer, and recommend the product to others.
UX, on the other hand, is more concerned with product design and usability. Here the goal is to understand the underlying motives and expectations a user has when they adopt a product so they can answer the right questions, provide a positive web experience, and ultimately design a product that is both helpful and user-friendly.
A Culture of
CX/UX Design
Before we get into how CX/UX informs every business outcome, it might help to take a look at the design process, where considerations of the user experience underpin every decision. According to the Krietzberg Model, successful companies are "experience-centric," integrating a focus on UX design into the cultural identity of a business.
Whereas various stakeholders used to operate independently with very little interaction, successful UX research requires consistent stakeholder engagement and collaboration. That's because different constituents provide different insights about the user experience based on their unique perspectives, motivations, and job functions. Collectively, the way that finance managers, engineers, content writers, product managers, and clients interpret data provides important insights that might have been otherwise overlooked.
The design process might look something like this:
Conduct early user research focusing on the expectations and motivations of the end user. This stage is about getting to know the different types of users, the challenges they face, and the reasons why they are using your product. This type of research humanizes the target audience and builds empathy for their pain points.
Brainstorm design solutions. In this phase, key stakeholders use the data from user research to develop design ideas that are helpful and user-friendly.
Conduct product testing and collect user feedback. Tools such as Google analytics might also be used to help businesses understand weaknesses in the user experience.
Tweak the design to address any problems that have been identified. The process of analyzing user data and making adjustments will continue throughout the life of the product.
The Benefit of CX/UX to Your Business
The bottom line is that the value of CX/UX design can't be overstated when it comes to the success of your business. In fact, 70% of online businesses fail because of faulty UX design. On the other hand, careful attention to the user experience can boost your business in powerful ways:
Higher profits. It's obvious that if a user has a positive experience on your website and with your customer service, they are more likely to make a purchase. And when they find that your product does, in fact, make their life easier, they will become a repeat customer and share their positive experience with their friends.
Increased efficiency. It's much faster and more economical to make changes to a product during the design phase than the developmental phase—so you don't waste time and money designing a product that isn't successful.
Stronger branding. Every positive experience that a potential customer has with your company strengthens your reputation. Ideally, your product becomes a way of life for your customers, ingrained into their daily thought patterns.
Higher customer satisfaction. Perhaps the greatest intrinsic reward of effective UX design is the reality that you are forging connections with your customers and having a meaningful impact on the quality of their lives.
More social awareness and inclusivity. Careful research into the user experience of your product considers all kinds of users, including groups that are typically ignored or marginalized. You'll be more sensitive to and inclusive of their specific needs.
When it comes to the success of your business, savvy UX design is a must. However, though many businesses understand the value of UX, they struggle to find the time and expertise to conduct the appropriate user research or to understand the nuances of the UX design process.
Key Lime Interactive can help. We are a CS/UX research, strategy, and design agency focused on helping companies take a human-first approach to build better brand experiences, products, and services. For more information about how we can help strengthen your UX design strategy, contact us today.