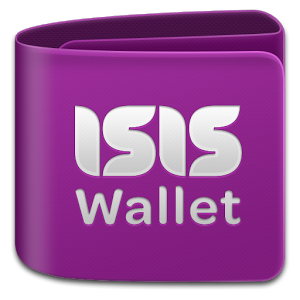 In part two of our series on mobile payments, Phil and Kathleen review a few exciting mobile payment options and talk about the near future of mobile payment technology.
Phil: In part one, Kathleen and I field tested the PayPal and Google Wallet apps, two popular forms of mobile payments. However, there are a few up and coming forms of payment that take a different approach to the process.
Due to an unfortunate coincidence, the company ISIS is in the process of changing its name to Softcard to avoid sharing its name with a militant terrorist group. However, that's not the only obstacle facing Softcard. While Google Wallet restricts the use of Near-Field Communication (NFC) payments to Android, Softcard is bringing these payments to the iPhone as well. In order to do that, users need to make a one-time investment in a special phone case (minimum of $50).
Requiring users to invest additional money to make payments creates a difficult barrier to adoption, especially when NFC payments aren't yet accepted on a widespread basis. Softcard does, however, address one of our gripes about Google Wallet. It allows users to search for local stores that accept NFC payments. The app also boasts numerous security features on their site, including a PIN entry required before each purchase, the ability to freeze your wallet remotely, as well as using unique transaction IDs for each payment.

Instead of relying on NFC, consumers have another option in LoopPay. LoopPay gets around NFC by imitating credit cards in a way that allows the familiar credit card readers to get the signal. This allows LoopPay to work in almost any store, using the technology that's already in place. As with Softcard, though, this also requires the user to make an initial investment. At this time, Loop Wallet provides the option of a reasonable $39 for a key fob, or $99 for a charging phone case and key fob.
As NFC adoptions treads water, LoopPay is an interesting alternative to watch. At the time of this writing however, Apple is expected to announce NFC as a standard in the iPhone 6, which could change the field dramatically. Kathleen, our resident Apple expert, will break down the rumors and implications this could have later in the article.
Another interesting option in the mobile payment field is the Coin Payment Card. This works similarly to LoopPay, but instead of requiring a fob or charging case, users can store their cards in a credit card-shaped item and switch between them at the tap of a button. This has the added benefit of removing any questions of NFC adoption or security concerns with wirelessly transmitting credit card information. In addition, it provides the comfort of a payment process with which both users and vendors are familiar. There is no need to fumble with a mobile app or worry about having mobile service if you can simply hand a card to a waiter or cashier.
Another neat feature unique to this system is added security through a Bluetooth tether. Coin uses a low-energy Bluetooth signal to connect with your phone, which will then alert you if you get too far away from the card, say by walking away from a shop and leaving it on the counter. So what's the downside? Again, users need to invest in the card, and right now it is still in the crowd funding stage. Early investors can buy the card for $50, and once it's released it will retail at $100. If somehow Coin can manage to bring the price down, I could see this being widely adopted by consumers interested in both familiarity and security.
Now, Kathleen will talk about Starbuck's success with mobile payments and Apple's likely upcoming adoption of NFC in the new iPhone.
The best part of the Starbucks app is how little effort it involves. Once you enter in your gift card number and the 8-digit identifying code on the back, you're good to go. You can add money via the app, set it up to automatically reload when running low, and even add it to iOS's Passbook. Using it in the store is a seamless process. Unlike some of the other apps we've tested, it just works. You don't have to think about it, and since the store has integrated it on their end paying by app is as natural as paying by credit card. This too works independently of NFC capabilities.
Starbucks in Korea has a new feature called Siren Order. Customers can enter in their order details and receive a QR code, which is scanned by baristas at the counter. Starbucks is thinking about rolling out app preorder capabilities in the US in the next three to six months.
As of September 8, 2014, Apple has entered the mobile payments field with Apple Pay. As of January 2014, 42% of smartphone owners in the US own some model of iPhone, many of these older models. Apple Pay will work on the iPhone 6, the iPhone 6 Plus, and the Apple Watch. Users will scan the front of their credit/debit card, enter the CVV, and be able to make payments. Apple will generate a unique code each time a user wants to make a payment. This will work in physical stores, online, and in apps. Merchants like Starbucks, Whole Foods, Duane Reade, Disney, Bloomingdale's, and Uber are already signed up. American Express, Visa, MasterCard, and most major US banks are currently participating on the credit/debit card side. I look forward to seeing how this transforms the mobile payments process, hopefully for the better!
Personally, I'm optimistic for a trickle down effect to smaller merchants by next summer so it can be available at Smorgasburg and Governor's Ball. A lot of the payments systems we've showcased are promising, but none of them have gained widespread adoption. I'm hoping Apple's entry into the market will change this outcome.