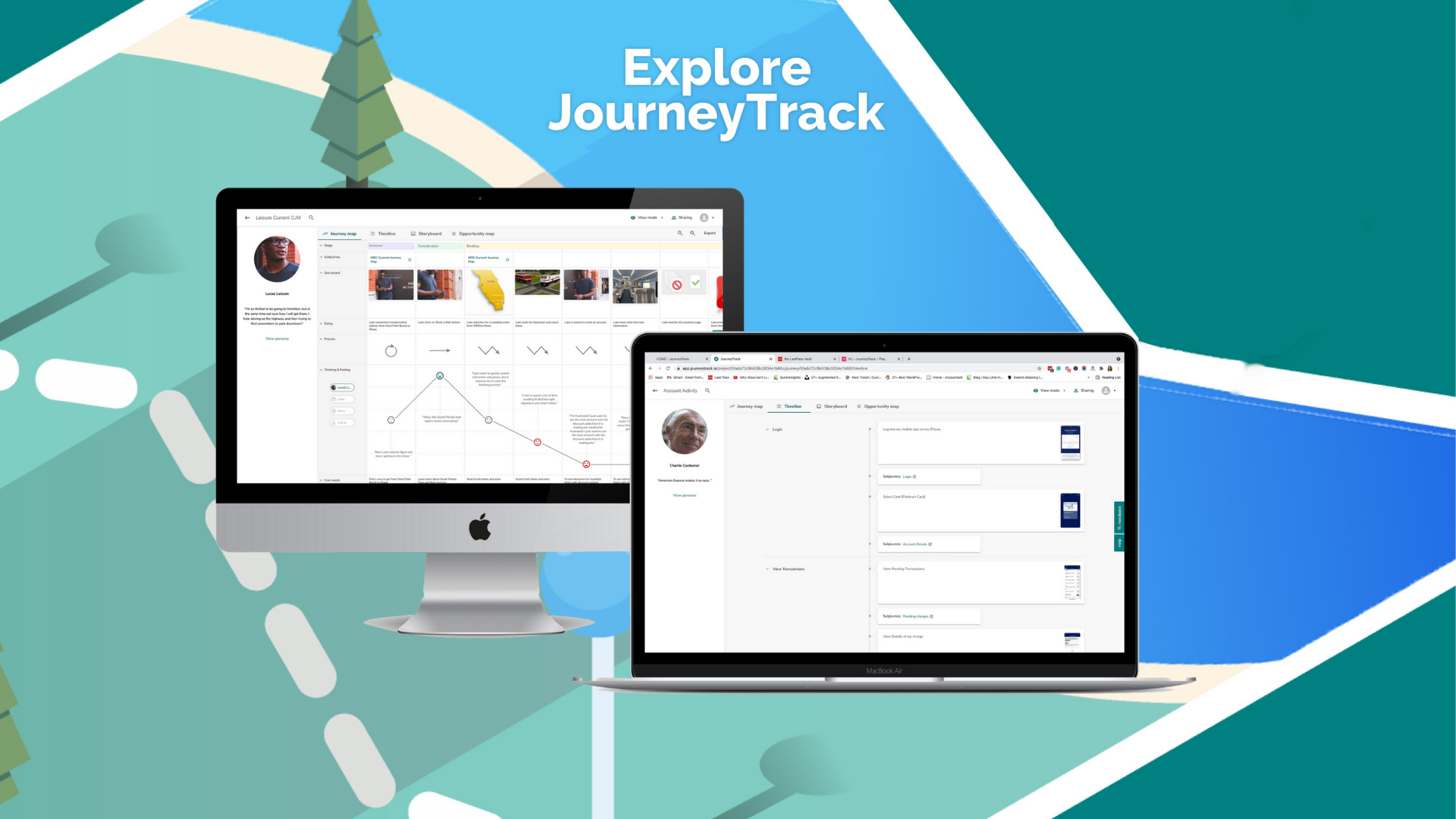 About a year ago, alongside many of our enterprise clients, Key Lime Interactive started to attack the issues that many Customer and User Experience teams face with regards to creating, updating and sharing customer journey maps (CJM). We took this as an opportunity to reimagine Journey Mapping and launched JourneyTrackTM, a CJM SaaS designed to handle the complexities and needs of enterprise-level teams.
Reimagine Your Customer Journey
Following a user-centered design process, Key Lime Interactive designed JourneyTrack to make it easy for enterprise organizations to understand, track, and prioritize their customer experience. This Experience Management (XM) SaaS reimagines how teams can all access collaborative journey visualizations, rank and prioritize critical optimization opportunities, ensure inclusive design, access supporting data in the insights hub, and benchmark customer happiness.
JourneyTrackTM vs. Traditional Journey Mapping
The reality is that companies require a tool that will allow interdepartmental collaboration as they build and maintain customer personas and journey maps. Paper murals have become obsolete. Now, thanks to JourneyTrack, organizations have a common set of data to:
Democratize and govern CJMs
Collaborate real-time as Customer Personas and CJMs evolve with time
Share and search insights; making research findings accessible to everyone
Measure, rank, and score opportunities to improve so that teams can take action and make change
Meet their DEI goals with an included Key Lime

Inclusivity Index

TM
"Journey Maps are long, they have a lot of information...so how can we make it digestible, how can we make sure everybody completely got the main pain points and problems that need to be solved...." says CX Strategy VOC Lead from TracFone Wireless, which is why a platform like JourneyTrack can help bridge that gap.
Key Lime Interactive is currently accepting applicants for JourneyTrack's beta program until September 2021, click below to join our beta program or visit JourneyTrack.io for more information.