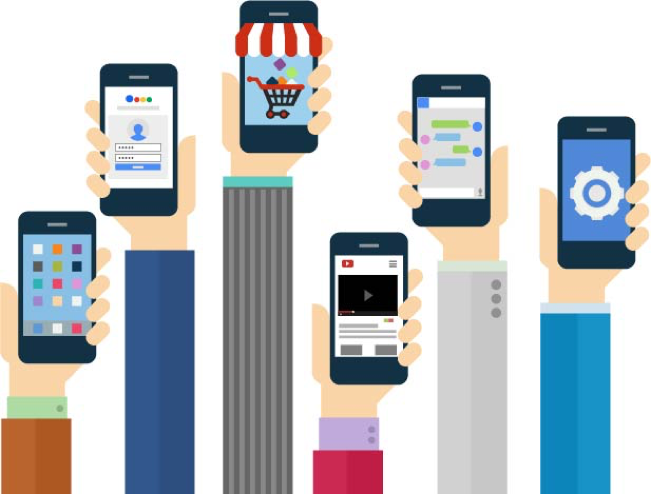 USAA Named Best Mobile Property Insurance Solution by Key Lime Interactive, Esurance Innovates with DIY Home Inspection App
In the March 31, 2017 release of Key Lime Interactive's (KLI) bi-annual Home & Renter's Insurance Mobile Competitive Index report, USAA ranks highest among eight of the largest property insurance companies in the U.S. in the categories of mobile site, iPhone and Android app. Maintains more than a 13% lead over nearest competitors in every category except mobile site--where 3 competitors have recently improved and narrowed USAA's lead to just 8%.
Miami, FL --"For years, USAA has consistently provided strong mobile offerings in categories that are most important to consumers including a secure login process, filing and tracking claims, robust bill pay capabilities, and access to detailed policy information," states Dana Bishop, Director of Quantitative Research and report author at KLI. "USAA not only provides a comprehensive set of features, but is an industry leader who has been on the front lines of mobile innovations for years."
State Farm and Liberty Mutual also both provide strong mobile offerings for property insurance customers. State Farm ranks 2nd overall in this installment, edging out #3 Liberty Mutual by just 1 percentage point.
The scoring is determined by combining a capabilities assessment with user feature importance ratings. The capabilities assessment is created by examining the feature coverage of the home/ renter's insurance mobile sites and applications. User ratings are determined by a consumer survey and card sort. Then, KLI's research team aligns what consumers value the most when interacting with the mobile property of an insurance provider with their scoring system. Scores in categories that consumers consider the most important are more heavily weighted than those in categories deemed less important. As a result, companies that are providing customers what they desire most receive the highest scores.
STATE FARM AND THE HARTFORD IMPROVE SIGNIFICANTLY
A year ago, State Farm ranked 6th out of 8 companies reviewed. In Key Lime's September 2016 publication, State Farm improved its standing to 3rd place. And in this installment, State Farm has moved up once again in Key Lime's rankings to 2nd place overall, after updates to their iPhone and Android apps.
Also in this installment, The Hartford moves up out of last place overall and in the mobile site category. This move up in rank is primarily due to recent mobile site updates that include mobile quoting for home and renter's insurance, as well as a few bill payment enhancements. However, even with recent updates, The Hartford continues to lag significantly behind most of their competitors' mobile offerings.
ESURANCE INNOVATES WITH DIY HOME INSPECTION APP
"Our reports go beyond the detailed competitive analysis of the eight insurance companies featured, by highlighting other noteworthy industry leaders", states report author Dana Bishop. "We added a 'Trends & Innovations' section to the report about a year ago so we could provide a look at some of the most interesting new things happening in the industry now as well as what we should be looking for in the coming months and years."
In this installment, KLI reviewed Esurance's DIY Home Inspection App. Esurance's DIY Home Inspection App is unique because it goes further than comparable apps by rewarding clients who use it with a discount for conducting a home inspection themselves after they purchase a new homeowner's policy. When you submit the required videos of your home using the app, you'll automatically save $50 on your policy. Bishop noted, "This is not only a great incentive for homeowners, but it's a real time and money-saver for Esurance."
Key Lime also recently reviewed the growing trend of home inventorying apps in this and its previous publication (September 2016). Included in the review were State Farm, Liberty Mutual, Allstate, and American Family mobile apps that allow customers to easily create and keep a home inventory.
"Similar to what we've seen happen in the Auto Insurance industry in terms of the increase in mobile claims capabilities, we anticipate continuing to see more of these types of self-service mobile applications in the property insurance industry, that help facilitate DIY home inspections, home inventorying, and more. It just makes good sense all around, for both customers and insurers." added Bishop.
ABOUT THE REPORTS
KLI has been publishing competitive index and benchmark reports since 2011 and include competitive assessment of mobile solutions in industries including banking, credit cards, auto insurance, home insurance, cruise, hotel reservations, fast food, and more.
In this Mobile Property Insurance Competitive Index Report KLI research team evaluated and scored the mobile sites, and iPhone and Android phone apps of all eight competitors including Allstate, Farmers, Liberty Mutual, Nationwide, State Farm, The Hartford, Travelers, and USAA.
Each mobile property assessment was completed as of March 3, 2017 (apps) and March 22, 2017 (mobile web).
Key Lime Interactive's research team believes that companies who make innovation a strategic priority, and who are dedicated to investing in meeting consumer needs by delivering a best-in-class mobile experience, will gain market share. A report section, sold as part of the full report or separately, titled "Trends & Innovations" is dedicated to taking a glimpse into the future; it highlights current trends, evolving consumer needs and preferences, and predicts the most noteworthy elements to consider when endeavoring to provide a wholesome and successful user experience in the coming months and years.
To purchase the published report, please reach out to Key Lime Interactive for more information at sales@keylimeinteractive.com.
Researchers, Designers, Executives, Journalists and Bloggers in the Insurance and Finance Industries are encouraged to contact Key Lime Interactive with any additional questions.
ABOUT KEY LIME INTERACTIVE
KLI is a user experience research firm with proven excellence in both quantitative and qualitative user and consumer testing. To serve our growing client list of Fortune 100 companies, we conduct competitive research, true intent / voice of customer studies, and prototype studies using quantitative methods. Additionally, we're experienced in moderating one-on-one interviews/ usability studies, focus groups, and eye-tracking studies for both the traditional and mobile web. Ultimately, our goal is to empower teams to use consumer/user experience data at any and all phases of product development; from strategy to implementation. We aim to provide the true perspective of target users and build exceptional consumer-driven solutions.