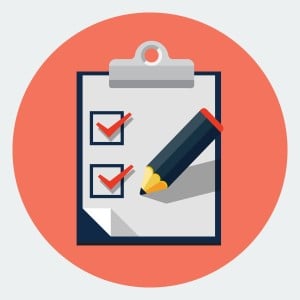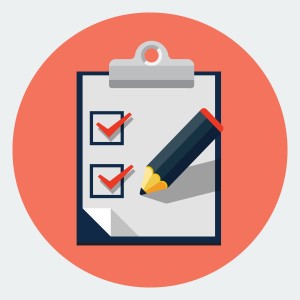 Are you a User Experience professional who uses online survey tools to deliver insights? If so, you're in luck! For the last four years, I've been working extensively with various online survey tools to deliver everything from simple one-off consumer surveys, to large scale multinational Competitive Benchmarking tests. Throughout that time, I've had endless opportunities to experiment with different design methods and survey tools - and to make mistakes, and learn from them - so that you don't have to. In this article, I would like to share with you some of the potential pitfalls to designing and programming these studies that you can avoid in your next survey. Proper survey design can save you countless hours of frustration when it comes time to analyze the data and deliver your report.
Not Scripting to Your Reporting Tool
Sometimes when you script a survey, you want branching pathways for users who are successful or not, so you create multiple paths. For instance, in UserZoom, you can have a "Success Questionnaire" and an "Error Questionnaire" depending on a particular question. If you only want to look at the success group and the failure group individually, that's a perfectly sound approach. However, if you want to look at any of those answers cumulatively in the results, you'll now force yourself to manually compile answers to the same question from those two questionnaires. If you do this across multiple tasks and multiple studies, suddenly you'll find yourself doing busywork that could have been avoided, had you taken some time to assess how these results would look in the reporting tool. If you're unsure, run a preview or soft launch with yourself as the participant, and see how the data looks. This could save you hours of time when you get to the analysis phase, trust me!
Not Making the Most of a Tool's Capabilities
Knowledge of the survey tool you're using is extremely valuable when scripting. For example, many survey tools allow you to tag your questions with an alphanumeric code, allowing easier identification when you export the results. Taking a moment to label your questions with clear, concise tags will make your analysis phase easier and less prone to errors.
Script Once, QA Twice (or more!)
Okay, the old adage is measure twice, cut once, but you get the picture. It's important to lock everything down before you go into field. If you make sure that you have everything you need before gathering results, you avoid common pitfalls like leaving out a key question, or any number of logic issues that could tank a survey. Survey software typically makes it difficult to make script changes once the study has launched, so you could end up throwing away data from days of fielding. That's why I recommend at least two QA's, one from the panelist or participant perspective, and one from the client perspective. Ideally this QA will be done by another member of your team, not the person who wrote the script. Experienced survey designers know that it's easy to develop blind spots for your own script. A proper QA should first take in the participant point of view, making sure the instructions make sense to someone with no knowledge of what is being tested. The second QA should both verify logic and setup, but more importantly, map back the study design to the goals of yourself or your client. This added verification can prevent costly mistakes and time lost when the study goes live.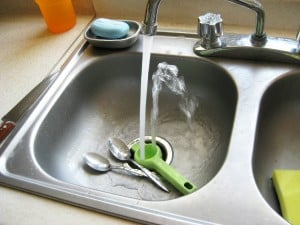 The Kitchen Sink
Finally, the kitchen sink. It's tempting to shove everything you can into a survey – especially when pressure mounts from your client and stakeholders - but remind them that the most elegant surveys avoid unnecessary questions and focus on what is most important. It's of paramount importance to minimize survey fatigue, a real problem that lowers response rate and quality. A good rule of thumb for the longest surveys is a length of 20-25 minutes maximum, and that's stretching it. Even at 20 minutes there is a large drop off on quality comments near the end of the survey. You may end up throwing out results that would have been valid in a 15-20 minute survey. Ask yourself, or your client, "Do we want 50 questions of middling to poor data or 35 questions with high quality responses?"
That's all for now. I hope you've found this educational, or at the very least, entertaining! Subscribe to our newsletter for monthly articles and updates.
READ MORE: Planning A Better Usability Study, Tips for Guerilla Usability Tests, What's Your Excuse for Not Testing Your User Experience? , Incorporating UX Strategy Into Your Business, Best Practices for Competitive Benchmarking