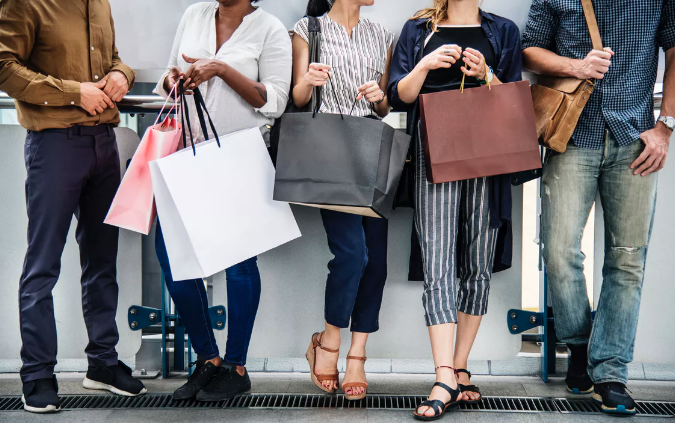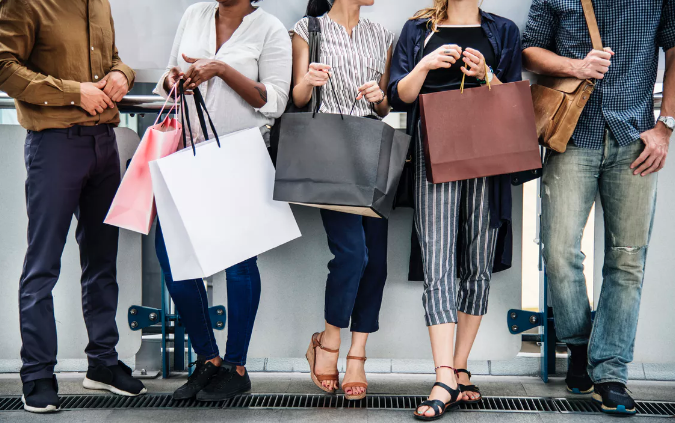 As consumers, we expect our shopping experiences to be engaging and intuitive. More and more brands are going beyond traditional means of website and storefronts by opening temporary and permanent immersive retail experiences. What is an immersive retail experience? It is a highly instagrammable, interactive happening that is re-thinking traditional brick-and-mortar stores and taking over both the art and retail worlds alike. Some examples include Samsung 837, Sony Lost in Music, Ikea Play Cafe, Adias NDM, Visible's InVisible, Dolby Soho...the list goes on and on. At their core, these immersive retail experiences are driven by good UX design. They attempt to connect with consumers by creating moments of empathy and personalization, immediately satisfying interactions and word-of-mouth marketing strategies. It may not be a website but all the same principles are applied. So, how do you start designing an immersive retail experience? Like any problem when designing for UX, you need to first ask three simple questions:
Who is the intended target customer?
This isn't an unusual question. As a UX designer, this is generally the first question you will ask when trying to solve any problem and it is no different for these experience-first stores. Immersive retail experiences are about engaging with target customers on a deeper level as well reaching potential customers with existing barriers. While these experiences can redefine the brand as "innovative" and "forward-thinking", they are NOT moments to redefine the brand's target audience drastically. Therefore, the interactions within the space should align with brand and their current customer base. Though emerging technologies can be fun to play around with for your Gen Z customers, try not to go over the top with complex interfaces and fancy hi-tech solutions if the target audience isn't likely to understand how to use them in the first place. Often, using soundscapes or scent marketing can be simple ways to elevate the immersive retail experience instead. Each interaction should speak to the brand's customer base and in the end provide the brand with more information about these customers' behaviors and intents.
What is the story?
Curation and story-telling is essential. Immersive retail experiences are ways of telling stories and connecting those moments with the overall brand. They are very specific user stories leaning on new technologies to immerse customers in a momentary vignette. Using technology to create fun interactions, you can design for unique, personalized moments that can build up to a larger story of the brand. For example, Sony Lost in Music allows customers to move their body, stamp their feet, use their heartbeats, user their voices and drum on objects to make a personalized music composition. It takes one element of the brand [music entertainment business] and exploits it by giving each customer their own music production experience. As a designer you are the storyteller guiding the customer through the space and giving them perceived agency, all while tying in the look and feel of the brand.
How can the customer interact with the brand in a meaningful way?
Can the customer touch, move, hear, play with an installation? Do these moments add to the experience as well as what the customer already knows about the brand? Immersive retail experiences are more than just colorful gallery exhibitions; they build on top of what customers already knows about the brand. Whether it is simply sharing these unique, experiential moments on social media or purchasing specific products ingrained in the immersive's story, each interaction needs to feed into the brand's identity via proper strategy. They should pull at the customer's heartstrings by presenting new ways to engage with the brand. Meaningful interactions can be simple concepts like Ralph Lauren's pop-up using interactive mirrors that adjusts the room's lighting and reinvents the fitting room experience or highly involved solutions like Samsung 837's early adopter playground providing customers with state-of-the-art digital products to play with and constant event programming. Either way, the interaction should deepen the customer's understanding and relationship with the brand.
In an experience economy, sharing a story about the brand on social media can be just as effective and valuable as purchasing merchandise. Even though they are new and experimental, some of these experiences can even end up with a line of customers wrapping around the building. Immersive retail experiences are cleverly planned and require a deep understanding of the customer to get it right. Using UX principles is the only way to accomplish going beyond "fun" and "cool" moments and actually bridge the gap between customer and brand. Immersive retail experiences are likely the next big thing to revolutionize the entire customer experience.
READ MORE: Gestures Over Buttons, Checking Out is Fun to Do! Gamifying the Check Out Experience, A Decade of User Experience, Considerations When Designing mCommerce Experiences for Millenials