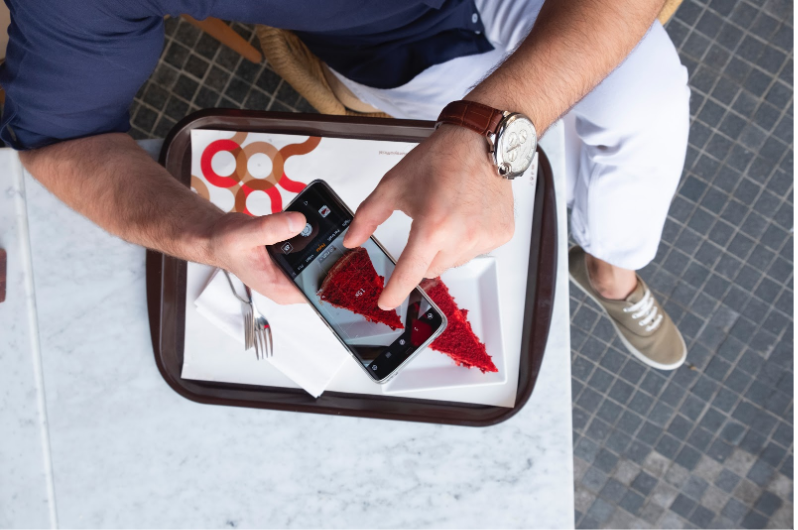 As our technological devices keep changing, we see that physical buttons are being replaced with smooth touch screens that instead invite users to tap, swipe, drag and more. Users are able to navigate and control their interface without having to rely on pushing physical buttons. Nowadays, as users, we are more and more interacting with devices by using gestures as opposed to pushing any kind of button. But, does that mean physical buttons are disappearing? And is this a good or bad change for users?
Gestures vs. Buttons
Gestures are moments where the user interacts directly with the user interface, through swiping, double tapping, dragging and more, in order to accomplish various tasks. Gestures are able to completely replace the need for buttons on the user interface because it allows the user to still be able to accomplish everything they would be able to with a button. Additionally, using gestures over buttons can help enhance the overall user experience by reducing user interface clutter, and they feel intuitive when paired with touch screen devices.
Gestures in the Marketplace
We can already see the actualization of gestures over buttons being put into action in our consumer market place. With new phones out on the market like the iPhone X, Samsung Galaxy S10, and other Androids like OnePlus, gesture navigation is the way to go since fewer buttons means more screen size and overall better aesthetics for these mobile devices. As mentioned, gestures ultimately need to be intuitive in order to work, and make sure that the user can still accomplish the same tasks they would be able to with a button. There are still buttons on devices like the iPhone X where it still has volume controls on the side, ring/silent switch, and the power button, but those are the only buttons it has.
Cell phones are not the only devices where we can see the use of gestures over buttons; we can also see this in laptops and computers. For example, the Windows 10 touchpad and Mac's trackpad are full of gestures, two fingers to scroll, two fingers to zoom in and out, three fingers swipe up to show all windows, and so on. I use the new Mac's touch bar more than I thought I would. But, I think to myself, what other gestures will they come up with? On Microsoft's support page they say "Some of these gestures will only work with precision touchpads, so don't fret if a move won't work for you." so it's very important for computer companies to still have precise hardware to accompany precision gestures.
The Future
As we can see from the wide popularity over gestures over buttons, we can assume that gestures and touch screen devices will ultimately only become more popular in the coming years. As a result, more and more companies are investing in user experience research to better understand how best to use gestures and voice input to enhance user interaction with smart devices. Gestures can be a great feature to help users navigate through their phone and computer, but it is important to take the time to understand the best ways to use gestures over buttons. Gestures that do not work, or glitch, can cause users to experience frustration and ultimately not use a device or app. What this means is that in a near-future, buttons will definitely disappear, it's just a matter of time.
Want to explore ways to use user research testing to explore gestures over buttons? Contact us to learn more.
READ MORE: Tamagotchi Gestures and UX Design, Finding the Best Study Location for Your Situation, Prototyping and UX Research, When to Use ZeroUI: A Researcher's Perspective