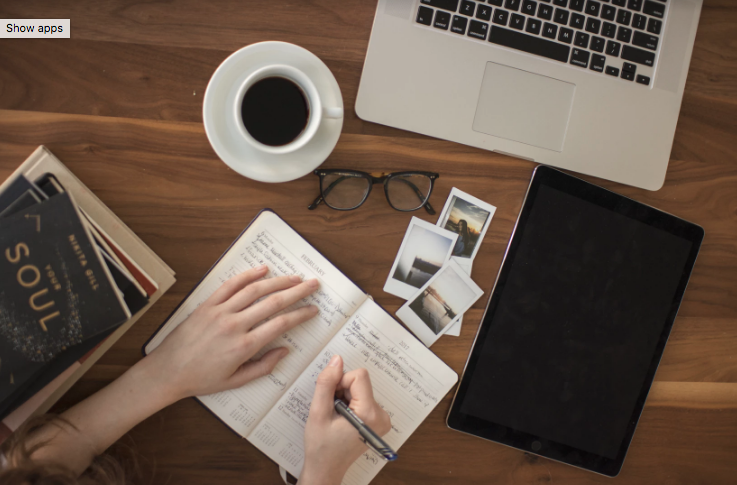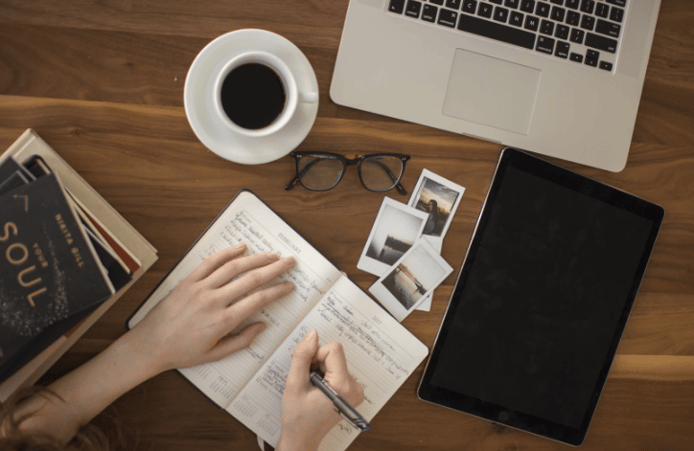 In collaboration with Nhan Vu.

Mental health has become a topic of increased attention within recent years, with more and more emphasis being placed on practicing self-care and raising awareness for mental health issues. However, an overwhelming number of people still lack access to mental health care. According to the U.S. Department of Health and Human Services, 89.3 million people in the U.S. lack access to mental health care. This article seeks to explore the potential application of various forms of UX research methods as a way of tracking one's mental health- both through the implementation of these methods in one's own individual life as well as through the creation and design of mental health based applications. UX research methods employ a wide variety of tactics from using mood tracking to diary studies to ethnography. These methods can be applied as a way to track mental health and potentially expand the accessibility of related mental health services.
Individuals can employ a wide number of user experience research methods as a way to keep track of their mental health. One UX research method that can be used to track mental health is mood tracking. Mood tracking is the process of tracking how something makes an individual feel and keeping a record of the emotions that emerge. This can be done either digitally or on pen and paper, depending on personal preference. In the UX world, this method is used to record how a particular app or website makes a user feel. Applied to your day-to-day life, an individual can track their mood over time to identify trends in behavior. Keeping a journal (ie. diary study) can be helpful to an individual as a way to record their emotions, learn about or track any triggers, as well as have data they can share with their mental health professional. "Mood tracking increases your own awareness of your mental health, allowing you to better understand why you feel certain emotions," says our UX Researcher Nhan Vu. "It puts you in the driver seat and empowers you to be proactive about taking care of your mental health, instead of feeling helpless when those feelings of depression come." This method of using UX research principles to track mental health could be particularly helpful to users who have difficulty reaching out to others for help. Mood tracking can be done privately within the comfort of your own home.
As UX researchers and designers, we have the capacity to take this sort of idea one step further- through actually creating or designing UX experiences with the mental health of the user in mind. Designing apps for mental health is one area where UX designers can have a huge impact. There are countless apps dedicated to improving physical health (nutrition, fitness, weight loss, etc…), but mental health apps still have some room to grow. Unfortunately, many smartphone apps designed to provide mental health services have been met with criticism from both clinics and users. It is clear that there needs to be a more thorough application of UX research methods in order to improve the overall experience of users seeking services through mental-health related applications or websites. Using UX research methods to help create well-informed applications can be one way to make mental health support more accessible. Designers will be able to gather the data necessary in order to be able to create a well-designed application that can help users track their mental health or find access to resources near them. Designing more efficient and well-informed mental health apps will help increase access to mental health care or services- individuals will be able to seek out information through the privacy of an app on their phone, rather than engaging in potentially overwhelming interactions.
UX Research methods have the capacity to be utilized as a way of being able to track mental health, and increasing potential access to mental health-related services. Applying UX research methods to your own mental health is by no means a replacement for professional mental support. However, using these methods to track your mood or experiences can help you determine if you need to seek out professional mental health services. Additionally, it will help create more awareness around the need for better accessibility to mental health services, as well as normalizing the discussion surrounding mental health. Although there has been a recent push to focus on mental health support, it is still a hard conversation to have for many people. Self-tracking allows you to move at your own pace and empowers you to take more of an active role in staying accountable to your own mental well-being. Talking about mental health shouldn't be taboo, and as UX researchers and designers, we also shouldn't be afraid to put more of a focus on building products that take user's mental well-being into account.
READ MORE: Accessibility in UX Design, Smart Technology in Our Daily Lives, How Data Storytelling Builds Empathy, Do's and Don'ts of Diary Studies