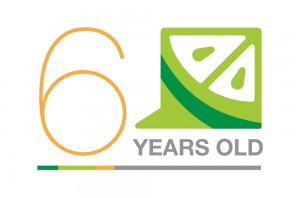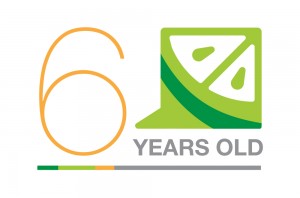 They say time flies when you're having fun, but it really flies when you spend your days solving business challenges with smart targeted research. Key Lime Interactive started as just an idea that our CEO, Ania Rodriguez, was inspired at a UX conference to start her own firm by a strong professional woman. Today, Key Lime Interactive works with some of the world's leading brands to uncover new ways to bridge the gap between user needs and business goals. You may know the story of how our company started, but it sprouted from the idea that if you have a dream and you put your mind to it you can succeed at anything.

Whether you have had first hand experience with us, or just heard great things through the grapevine, we've truly enjoyed every minute of the last six years. We've been fortunate to work with some of the most intelligent, driven and forward thinking professionals in the industry. We've partnered with our clients and worked hard to develop innovative UX research methods. We view ourselves as leaders in the modern workforce and implemented polices to support that vision such as our new vacation policy that gives our employees unlimited vacation hours. Today's team takes pride in our work and are committed to bringing their A game each and every day, whether they're at their desk or at the beach.

We're proud of our culture. We have a phenomenal team of talented professionals who are committed to quality and our clients. We've evolved over the past six years growing from two to over twenty-two. We've come a long way and look forward to the future.
Here are just a few fun facts we've collected over the years:
In 2009 KLI had 1.5 employees. Currently, KLI has 22 employees and an extended network of contractors to field projects in their area of expertise.
Our revenue goals have grown 10 fold in 6 years, and we're meeting them!
Our client list has grown from 2 to 92.
We've conducted over 4,800 moderated users and 15,000 unmoderated users have helped KLI shape products across 13 industries in a global market.
Every single team member has received personal accolades from our client partners. We are appreciated and respected by our clients, partners, peers and colleagues.
Selected to deliver a keynote presentation on KLI's eye tracking study at the 16th annual Human Computer Interaction conference in Crete, Greece.
In June 2014, our CEO was named to the South Florida Business Journal's 40 Under 40 list.
This month she's being honored as an emerging woman entrepreneur in Enterprising Women of the Year Awards.
In 2015, we expanded our Competitive Research division. We will release five new syndicated reports this year in addition to our established products for Auto Insurance, Mobile Banking and Premium Cruise. Our inaugural Mobile Credit Card Competitive Index report was released in January 2015.