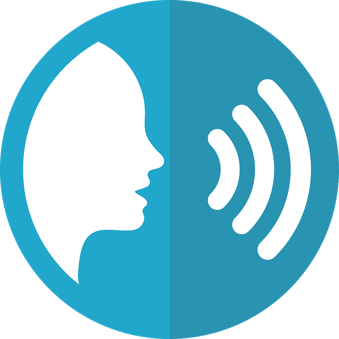 We have seen the rise in popularity over conversational UI as being an essential part of the technology we use in our daily lives. From Alexa to Google Home, to Siri and Cortana, conversational UIs are popping up all around us. We know that we can ask them questions and they will respond to us; but what exactly is conversational UI?
A conversational UI is essentially an interface that interacts with its users by imitating the basics of a human conversation through back and forth interactions. As opposed to interacting with the UI through pushing command buttons, a user simply talks and tells it what to do. Conversational UI engages users in a new way that enhances their overall experience through providing a more interactive and intimate experience with technology, as opposed to detached and otherwise "inhuman" ways of interacting with technology. Conversational UI allows users to be able to accomplish many tasks at once in an easy and quick fashion.
There currently exist two different forms of conversational UI on the market, those being ChatBots and AI voice assistances such as Siri or Google Home. Conversational UI engages users in a new way that enhances their overall experience through providing a more engaging and intimate experience with technology. However, recently the focus has been on AI voice assistants. AI voice assistants mimic the human conversation through listening to the user speak and then responding according to what the user said. They allow users to accomplish tasks without needing to directly interact with the device, meaning the user is able to do a wide variety of tasks while still interacting with the device.
Conversational UIs could be considered part of the "Zero UI" movement, which aims to no longer have users need to rely on screens or apps in order to accomplish the tasks they wish to accomplish. Within the past few years, one of the largest technological movements was putting an interface on almost all pieces of technology from washing machines to toothbrushes, as well as designing an app for almost every single function or task a user could imagine doing. All of this causes users to be stuck in having to rely on using a device with a screen in order to accomplish basic tasks. Conversational UIs hope to break this by increasing ease of use and ability for users to complete tasks without necessarily relying on a screen-based interface.
Conversational UI is a great and fascinating way for users to interact with their technology. It is engaging, it is accessible to a wide range of users, and it's just plain fun for people to use. Conversational UIs are also extremely applicable to a wide variety of devices and platforms, from smartphones to AI speakers to cars; they have the power to increase accessibility and ease of use just about anywhere. Through the widespread use of conversational UI, it looks like we might be able to move away from a world where everything requires us to keep our heads down focused on screens all the time.
READ MORE: Why Conversational UI is So Successful, What You Should Know About Zero UI, Conversational UIs and Hybrid Interfaces, Designing a Conversational UI Experience: Conversation Basics, The Role of UX in Conversational UI