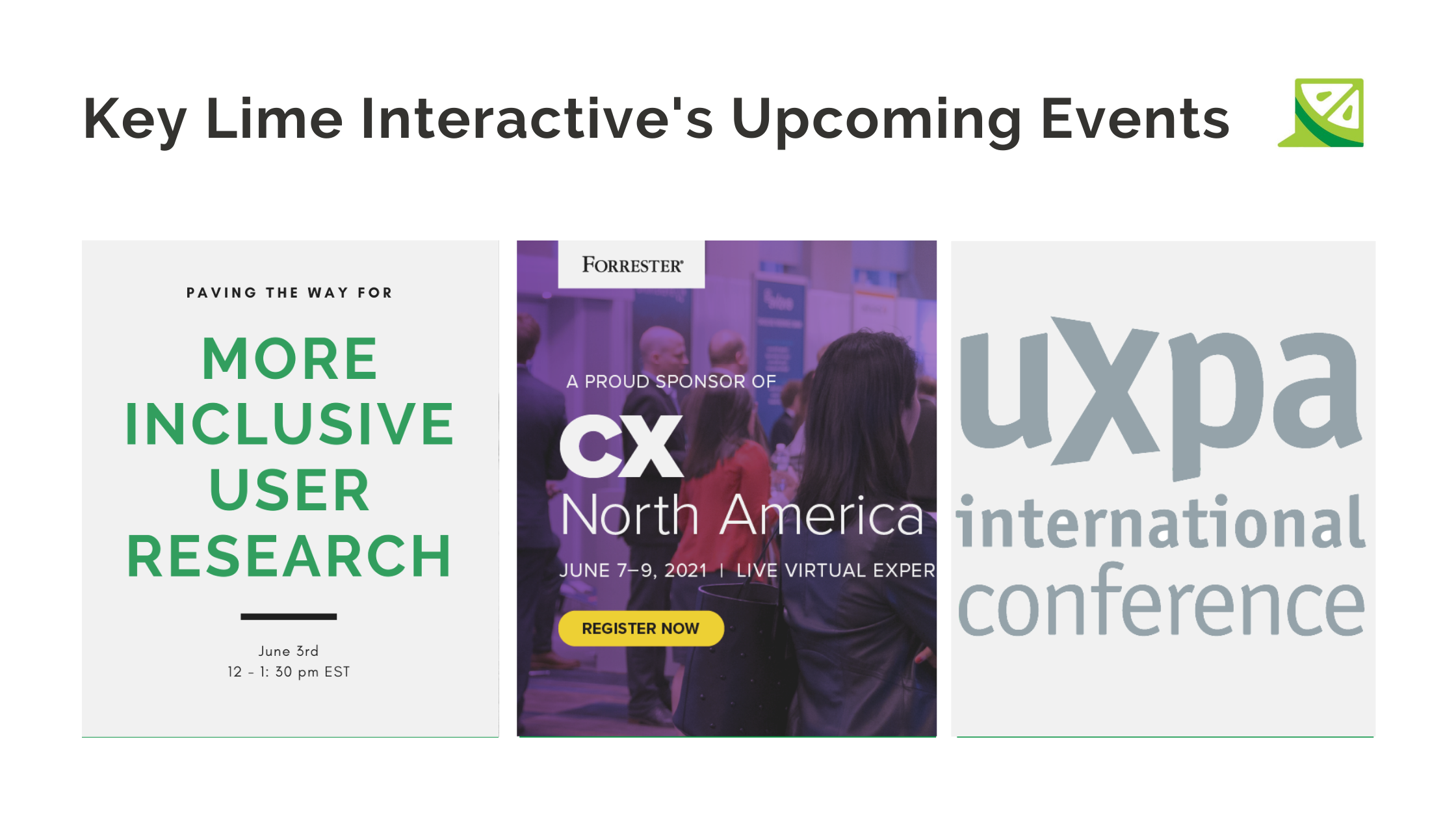 Even though the world has drastically changed since 2020, that doesn't mean that events have stopped. In fact, Key Lime Interactive (KLI) is not only attending but speaking at several upcoming CX/UX events this year. In order for attendees and speakers to remain safe, we're inviting everyone to join us online. Additionally, our theme for each and every one of our events this year is inclusivity. Whether we're talking about DEI, Inclusive UX Research, or cognitive bias, our shared purpose is to make a difference through better-designed products and services. See event details below...
WUD Speaker Series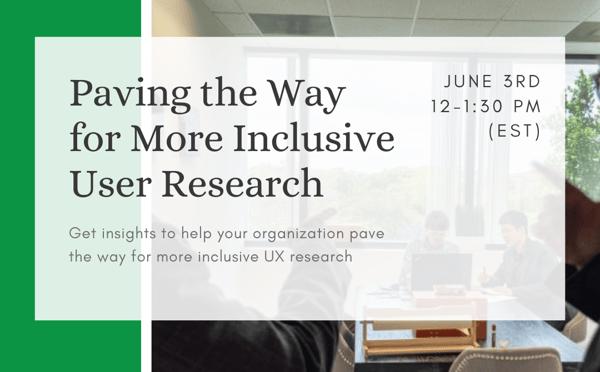 First up on the agenda is World Usability Day's Speaker series, where our Customer Experience & User Experience experts will share how to Pave the Way for More Inclusive Research.
During this event, UX practitioners at Key Lime Interactive will speak about their process and learnings from developing a new framework they launched last year to help organizations do more inclusive user experience (UX) research. This will be an interactive session including a community Q&A. Attendees will also learn:
How to choose the right criteria for making an impact
How to create a sustainable framework
How to launch your framework quickly
Watch the event recap here.
Forrester CX North America Conference

This year KLI is thrilled to not only attend Forrester's CX North America Virtual Conference but to be both a sponsor and speaker as well!
From June 7th - 9th CX partners from Google, TracFone, and Infoblox will join Key Lime Interactive to share their thoughts on journey mapping and how JourneyTrack, a reimagined CJM platform, will take Journey Mapping to a whole new level. JourneyTrack reimagines how collaborative journey visualizations can seamlessly highlight crucial optimization opportunities, ensure inclusive design, and benchmark customer happiness.
Here's a preview of what you can expect at the conference:
Want to learn more about our new Customer Journey Mapping (CJM) platform? Simply contact us for more details on JourneyTrack or to apply for our Beta program. Or catch the CX North America event recap here.
UXPA Baltimore
This August, UX researcher and KLI team member Brooke Dunagan will be speaking at the UXPA event in Baltimore.
Join her discussion on How to Get Businesses to Approve your UX Requests and discover the secrets, tools, and tips you need for success. This course will also help UX practitioners understand why businesses aren't agreeing to the requested steps and teach them how to create full-proof proposals and requests. RSVP today!
Key Lime CX Summit
KLI will be hosting an exclusive event around how to Design for Cognitive Bias, written by David Dylan Thomas (DDT).
During this event, Key Lime Interactive, Alumni, Customers, and Partners will collaborate and brainstorm how as organizations, we can create more humane and conscientious products and user experiences (UX). Dates and details to follow soon. Stay tuned!
To stay up-to-date on all UX events and news, subscribe to our Newsletter.