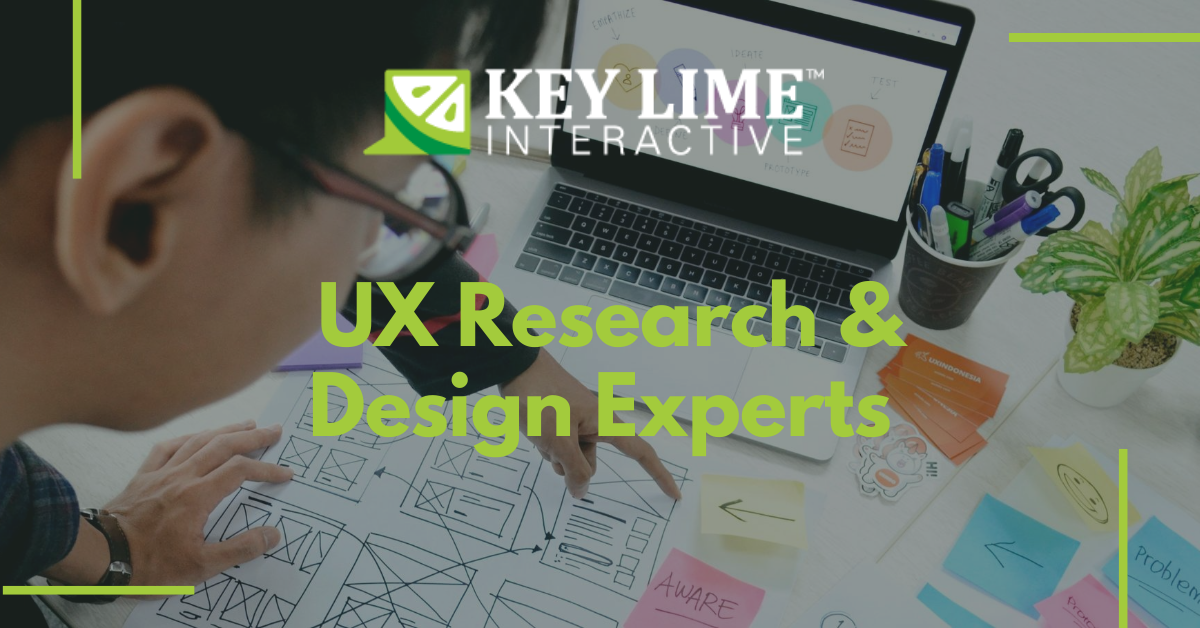 As Key Lime Interactive (KLI) celebrated their 11th birthday as a company earlier this year, they were thrilled to receive the news from Expertise.com announcing them as one of the top 10 UX Designers in the Miami, FL area!
Best UX Design Criteria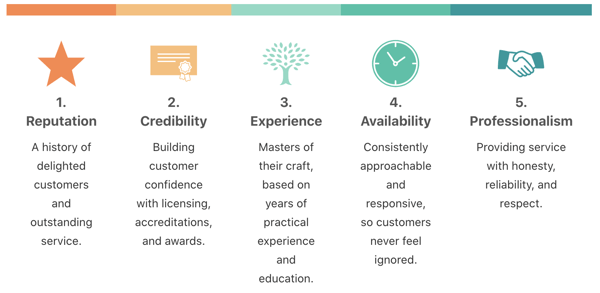 According to the listing on Expertise.com, KLI was scored on 25 different variables in the following 5 categories:
Reputation: A history of delighted customers and outstanding service.
Credibility: Building customer confidence with licensing, accreditations, and awards.
Experience: Masters of their craft, based on years of practical experience and education.
Availability: Consistently approachable and responsive, so customers never feel ignored.
Professionalism:

Providing service with honesty, reliability, and respect.
Thus, using this criteria, Key Lime Interactive wasn't just selected as one of the top 10, but as a top 8 UX Designer in Miami out of the 18 UX Design agencies that were reviewed.
When asked about this recent achievement, here's what Ania Rodriguez, CEO and Founder of Key Lime Interactive, had to say:
"We're grateful and proud that our expertise, credibility and reputation has not only been recognized, but has stood out in our community. We look forward to continuing to uphold this reputation as a top UX Design Agency in Miami for many more years to come!"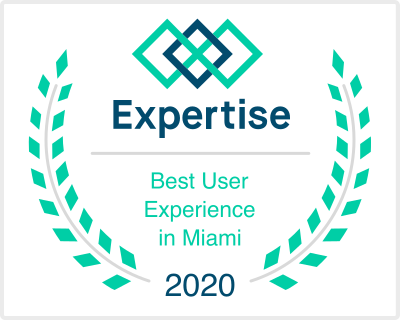 What is a UX Designer?
If you're like many business professionals, you've probably heard this term "UX Designer" but are not 100% clear on exactly what it means.
So what is a UX Designer or UX Design Agency? A UX Designer or User Experience Design Agency is concerned with the entire user experience (UX) and user interface (UI) of various digital assets or products ensuring that all elements of the online or purchasing process create a seamless user experience. Essentially, UX Design focuses on the entire customer process, including aspects of branding, design, usability and function.
For Key Lime Interactive, UX Design is driven by continuous insights gained through observation and testing with the intended end-users. View this diagram below as an example of their UX Design process.

In fact, here are Key Lime Interactive's core UX Design types:
Agile UX Design: Our design philosophy is rooted in the fact that "we are not our users". Design is driven by continuous insights gained through observation and testing with the intended end-users. In order to build an experience that best meets the user's' needs understanding their end-to-end customer experience journey is pivotal as it sets what they need, are thinking, feeling, and doing while using a system.
Participatory Design: The primary goal of PD is to help provide greater consideration and understanding of the needs and wants of system users. Participatory Design can be used to carefully integrate the needs, perspectives, and contexts of stakeholders, therefore, increasing the likelihood of diffusion, adoption, and impact of the resulting user-centered system.
Rapid Interactive Prototyping: This is a cutting-edge, quick and easy way to get your designs from concept to interactive prototype. Working in an agile design environment provides insight into the usability of your concept prior to wire-framing.
Each of KLI's UX Design principles are rooted behind a clear UX strategy for every client.
What is a UX Strategy?
When it comes to a great user experience, it's more than just design, there needs to be a clear strategy in place. A user experience strategy (UX Strategy) includes the goals and guidelines for creating user goals and stakeholder business strategies.
Unfortunately, most organizations that already have a mature UX research and design practice still struggle to plan their long-term user research strategies. This is where Key Lime Interactive's years of user research expertise and diverse industry knowledge typically helps. This insight enables them to quickly deliver details about what drives the customer's decision throughout each phase of their engagement journey so they can form a clear and customized UX strategy for each client. Once the strategy is set, then the focus is shifted to UX design, which means UX designers will use identified requirements to develop and iterate designs using paper and pencil sketches, high-fidelity mockups, and interactive prototypes.
READ MORE: For more insights into UX Strategy, check out these articles. For articles pertaining to UX Design and Design Agencies, click here.