Steve Foster: Key Lime Interactive's New Director of Client Insights
We here at Key Lime Interactive LLC, are ecstatic to welcome Steve Foster to our team as the new Director of Client Insights. Client Insights means serious business. We've taken this opportunity to speak to Steve about his past experiences in UX research and how this will allow him to play a great role with us here at KLI.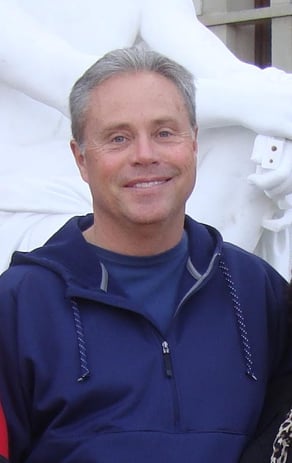 As a former VP at Nielsen and Ipsos, Steve has over fifteen years of marketing analysis, consulting, and management experience. He's worked with several Fortune 500 companies which include: Apple, Amazon, Microsoft and Google, Sony, Cisco Systems, and as well worked as a host of all the top cruise lines such as Norwegian Cruise Lines.
"I started out doing econometric modeling and forecasting, which then moved into working with an array of qualitative research techniques that included IDIs, focus groups, and UX evaluations." Foster explains.
Steve's approach is centered on delivering creative thinking, creating a strategic 'big picture' perspective, engaging in full process management, creating polished presentations that are coupled with extensive hands-on qualitative and quantitative research, and economic analytical expertise.
One of Steve's most impressive projects that he worked on was the Sony Xperia project. For this particular project, Sony, a strong player in the mobile and tablet market in Europe had partnered with Verizon and Sprint here in the US for the sale of the Sony Xperia devices.
Things were not going too well for the electronics giant. They were getting many 30-day returns on their new products, particularly the Sony Xperia cell-phone, and Sony wanted to understand why this was happening. In comes in Foster and his strategic UX research approach.
The research for this project was ordered and organized in 2 stages. First an unboxing with qualitative interviews of 30 participants also known as "OOBE" or 'out-of-box experience' research. They were asked to unbox, set-up and evaluated 5 different top-tier competitor phones, one of them being the Sony Xperia and the entire experience was recorded.
The second part of the research was a robust 30-day in-home ethnography to track real-life user experiences with the devices followed by a mystery shopping stage to better understand if there could be an issue with the retailer staff or location.
The conclusion drawn from this research project was that Sony faced an array of product engineering challenges and a less than ideal version of the Android OI software had fatally crippled the devices in the most demanding mobile marketplace in the world. Regardless of the fact that the devices were waterproof, super thin, beautiful and features screens made of 'Gorilla Glass' for durability, the technological issues still caused the consumers to want to return their products. Through Steve's unique approach to handling projects and research, he was able to effectively analyze the root of the problem and provide this valuable insight to Sony.
Here at KLI, Steve will focus on growing the custom and syndicated business by using his strong research background, which brings strength in helping clients on new projects connect the research findings to the business itself and also strategic implications. He will also work on expanding and improving current services and new market verticals.
When asked about some of the next big expectations in today's consumer marketplace, Steve responded: "1) Convenience, but in spades - what you want, where you want it, when you want it! It's really the new version of just-in-time delivery. 2) Devices and apps that are voice controlled starting with Alexa, Cortana, Siri but evolving to home appliances, cars, TVs, and other things you use in your day-to-day life. 3) Predictive analytics embedded in everything so that all of the devices and services in your life know when you as a user want or need it - before you consciously do." Steve elaborates that this new development will initially delight consumers and then it will simply be an expectation for all devices in today's consumer marketplace. Steve believes that we are truly just seeing the surface of what can really be achieved in today's marketplace through utilizing UX research. So, stay tuned!
READ MORE: Interview with Our Four Quantitative Rockstars, Our Researchers Can Join Your Team, Key Lime Interactive Named Inc. 5000 Fastest Growing US Company, Key Lime Interactive: Core Values, Mission and Vision Statements