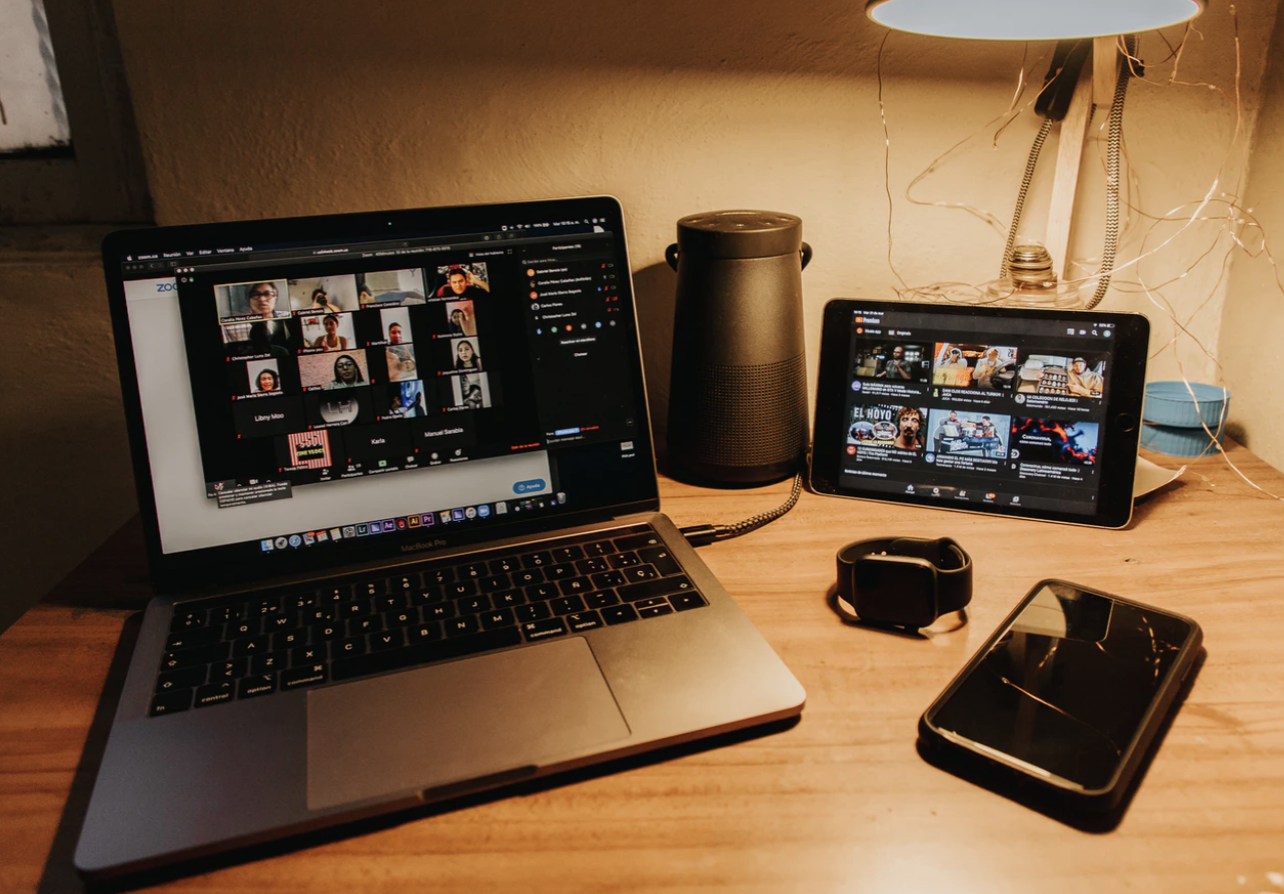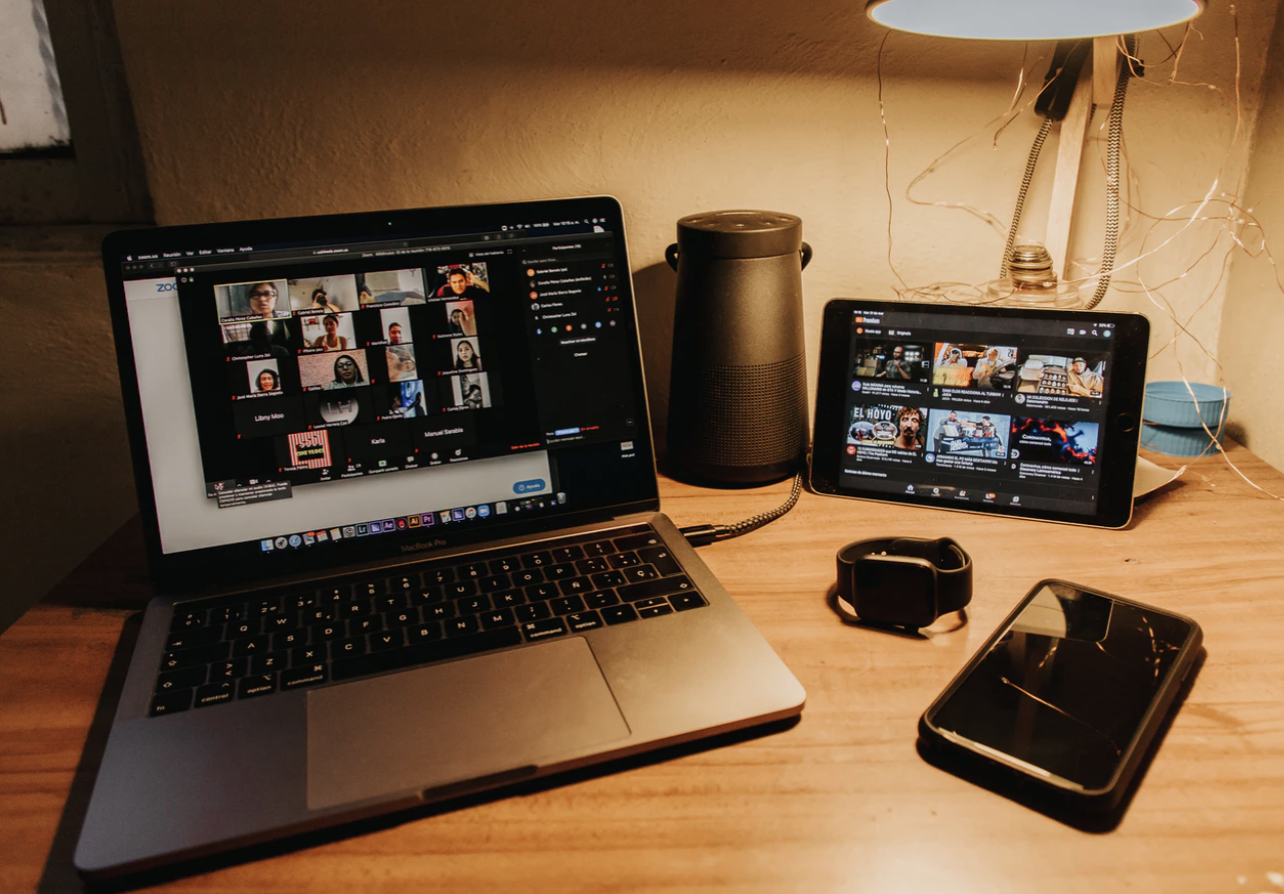 When the global coronavirus pandemic hit earlier this year, conference organizers had to respond quickly and decide whether to cancel their conferences outright or move them online. With a tremendous amount of effort in a very short period of time, numerous conferences were relaunched as virtual conferences; recorded or live-streamed speakers broadcast in a multitude of ways, with varying degrees of interactivity. It looks like it may be a long time before it is safe to host or attend large in-person conferences. So based on our experience attending virtual conferences in the past few months, we wanted to explore what makes a great virtual conference.
What makes a good virtual conference?
A great conference, whether virtual on in-person, delivers two things: relevant, useful content, and the chance to learn from and network with your colleagues. While a virtual conference can't quite duplicate that experience, the best take advantage of the medium.
Here we're going to explore three elements of a successful virtual conference: choosing the right platforms, optimizing your content, and enabling connection.
Choose the right platforms to meet con-goers needs
So far we haven't seen a single platform that can easily support all the various activities that go on at a conference. All of the conferences we attended used multiple platforms like Slack, HopIn, Crowdcast, and YouTube to support different parts of the conference experience. This requires planning to pick the right platforms to avoid a disjointed and confusing experience for conference-goers. There are plenty of articles out there exploring various platforms, so here we're going to stay away from specific platforms and instead focus on general high-level requirements. People want to know how to register and connect, who the speakers are and when they're scheduled, so they can plan their time, and how they can connect and network with their colleagues. In our opinion, the best virtual conferences use platforms that enable the following:
Centralized conference sites where registration, scheduling, and FAQ info is easy to find and browse.
Updated scheduling information that's shared and kept updated throughout. Bonus points for the use of apps or software that lets individual conference-goers plan their day between multiple tracks of speakers and keynotes.
Chat and other interaction during a panel as well as breakout sessions or special interest topics alongside it.
Optimize Content For Your Environment
Speakers at a virtual conference need to be properly supported to present their material effectively. They could have the most interesting talk ever, but if they're plagued with lousy audio and low-quality video, nobody is going to stick around. The best virtual conferences provided a lot of support to their speakers to ensure top-notch audio and video production with post-production editing where needed. Just make sure the talks aren't edited so tightly that they eliminate all the natural pauses in a presenter's delivery that give listeners a chance to digest and process what they've heard!
Other considerations for presenting content:
Provide brief introductions for each speaker, just like you would for an in-person event.
Keep the talks short and focused. Where an hour might be fine in an in-person presentation, keeping on-line presentations shorter helps keep people engaged.
Consider how to present both the slides and the speaker onscreen for maximum visibility.
Vary the presentation method, mixing live-video panels with pre-recorded talks. That helps people stay engaged, instead of just staring at a screen all day.
Provide closed-captioning for the hearing-impaired and transcripts for the visually-impaired. Because virtual conferences typically cost less and there's no travel barrier, consider your international audience. If there's enough of a demand, providing translations services might be another way to set your conference apart from the pack.
Ensure you've got a well-rounded and diverse set of speakers and keynotes.
Record the video for later play and make it easy to find the videos and supporting materials like slides.
Enable Connection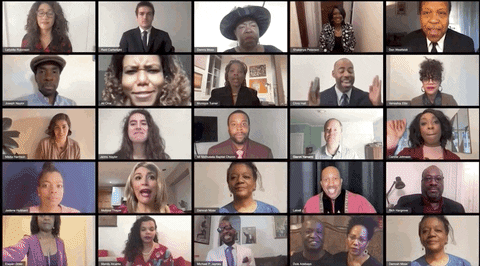 One of the most valuable parts of any conference is the chance to meet new people, catch up with colleagues, and have those side-conversations that sprout new ideas, new partnerships, and opportunities. Even though there are VR conferences that promise greater immersion (with the right VR headset), most of us will have to make do with our screens for now. So it's vitally important that people have ways to interact both during and after the sessions.
Consider ways to foster community and connection online, despite our social distance:
Make sure the conference has a code of conduct that has been communicated clearly before the conference
Have conference staff active and visible throughout to demonstrate expectations for interactions and answer questions
Have tech staff on-hand and visible for conference-goers who need them
Have explicit spaces for breakout sessions, introductions, job hunting, and any other topics related to the conference theme or the industry
Invite sponsors to demo their products and connect directly with their audience
Make sure that breaks are programmed into the schedule. In a real-world conference, people need the time to find the next room and their seats, take a bio break or decompress and process everything they just learned. Resist the temptation to go back to back all-day
Make even your breaks interesting, to keep people engaged,, from virtual yoga sessions, DJs with playlists, or guided meditation sessions
Make it easy for interested parties to stand up special interest channels for discussion
Have an open channel for feedback to learn real-time what's working and what isn't
Virtual conferences offer some unique opportunities to re-invent the conference experience with a wider geographic draw and lower overall cost. But they have unique challenges as well to ensure people end up coming away from their experience feeling like it was a good use of their time. I hope this roundup of some of the key elements of platforms, content, and interaction helps the next round of virtual conference planners stage some amazing events.
READ MORE: Social XR: How to Stay Connected in Times of Separation, Tips for Running Remote Workshops, Addressing Mental Health in the Workplace, 5 Considerations for Switching to Remote Research During COVID-19