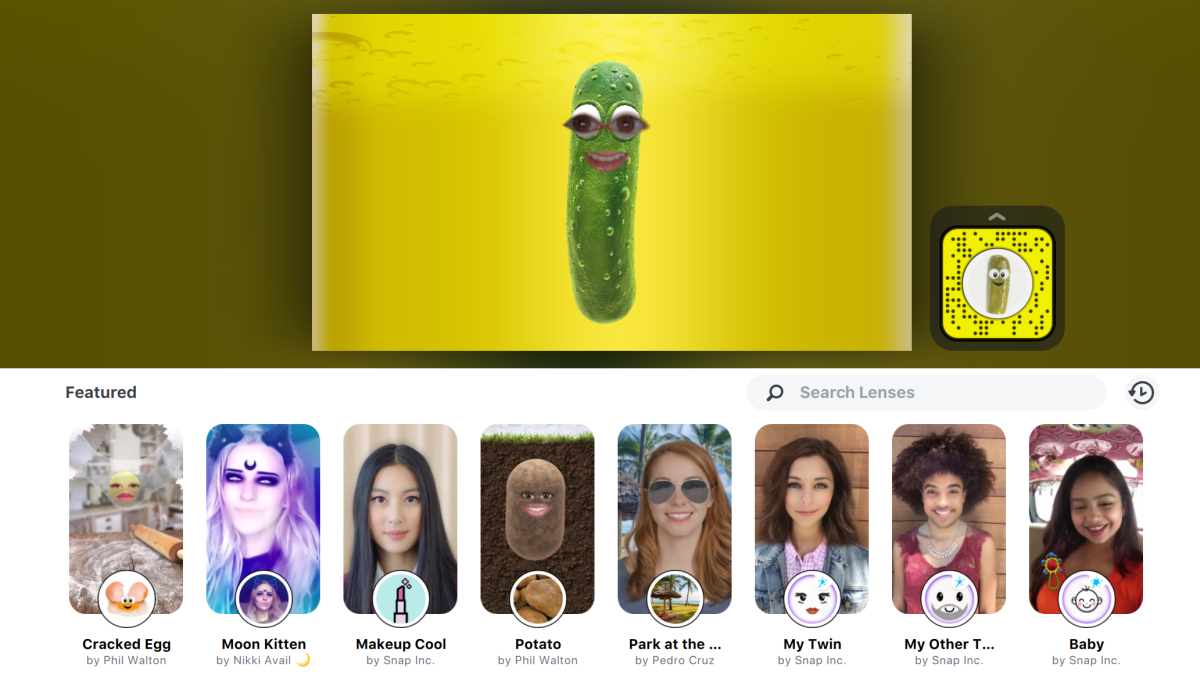 With many companies continuing to opt for remote working environments, some still search for ways to make their once in-person, now remote meetings feel a bit more interactive. As we have explored before, Social XR can help users feel more connected in our recreational and professional lives. These applications can help you feel immersed, allow you to reach a wider audience and help you stay focused. Ideally, they combat meeting and screen fatigue, lifting spirits, and most importantly, they go beyond what is physically possible by enhancing/augmenting reality.
If you are looking for dynamic tools and/or want to increase how present your team feels engaging with the content in a meeting or with each other, Key Lime Interactive has put together a list of applications you might want to consider. To start embracing XR in your meeting spaces, we have categorized several applications by 3 areas: Enhanced Socialization, Traditional Meetings, and Collaboration & Prototyping.
Enhanced Socialization
These applications add a bit of fun to how you interact with others. Essentially, these options can help crack a few smiles on your co-workers' faces in the midst of a collectively difficult time.
It should not surprise anyone how much here at Key Lime Interactive, we love Snap Filters. Snap Filters have spiced up meetings around the world as we all embrace their absurdity. While inevitably, some might turn off the filter or switch to less distracting ones as the meeting progresses, we feel using them at the beginning of a meeting can feel empowering.


Similarly, Zoom backgrounds have changed how we interact with co-workers and clients. With a great variety of options, you can be transported to any destination. Most importantly, for those of us in messy apartments, Zoom backgrounds have enabled us to keep a professional appearance as our work and personal lives mix together.


One of the oldest VR meeting applications, Altspace continues to draw in users. In fact, several networking events (including a live DJ set) at this year's AWE conference were conducted in Altspace. While many virtual locations in Altspace are open to the public, users can create their own private meeting rooms that are supported with hosting and moderation tools. Keep in mind, while it is one of the best options for panels and small conference rooms, new users require a bit of onboarding to acclimate to the tool.


One option that has not been released yet, but we encourage to keep on your radar is Facebook Horizon (coming out late 2020). With Engadget's Devindra Hardawar comparing the invite-only public beta version with The Matrix, we can't wait to see what this new social network has in store.


Traditional Meetings
These applications attempt to deliver on what we might expect from a "virtual office." They bring elements of a traditional office meeting, such as whiteboards and screen sharing, and combine them with XR enhancements.
MeetinVR wants to transform traditional meetings to enhance productivity. Most users enjoy how they can instantaneously grab tools to sketch and takenotes. For this tool, we are particularly interested in its unique collaboration: partnering with the industrial VR headset company, Varjo, MeetinVR released a dedicated version of the app for enterprise users.

For Spatial, integration withvirtual objects and traditional platforms/screens is its biggest advantage. Consider that as you move back into office spaces, some of your team may continue to be remote while others are present in the space meeting room. This is where Spatial really thrives. From web/mobile to MR and VR headsets, this option gets a Key Lime Interactive star of approval ⭐for its cross platform capabilities that allow you to mix and match how your team communicates with one another.


We understand that not everyone on your team has their own headset. Web-based VR is one of the easiest options to help everyone in your meeting feel a little bit more present This is where Mozilla Hubs comes in. Simple avatars that give cues indicating which of your colleagues is talking help to feel that you are not just in front of a screen. And, keeping in mind the actual goal of a meeting, we particularly enjoy how easy it is to present material from a different tab or window. Click here to hear our thoughts about using Mozilla Hubs for IEEE VR's conference.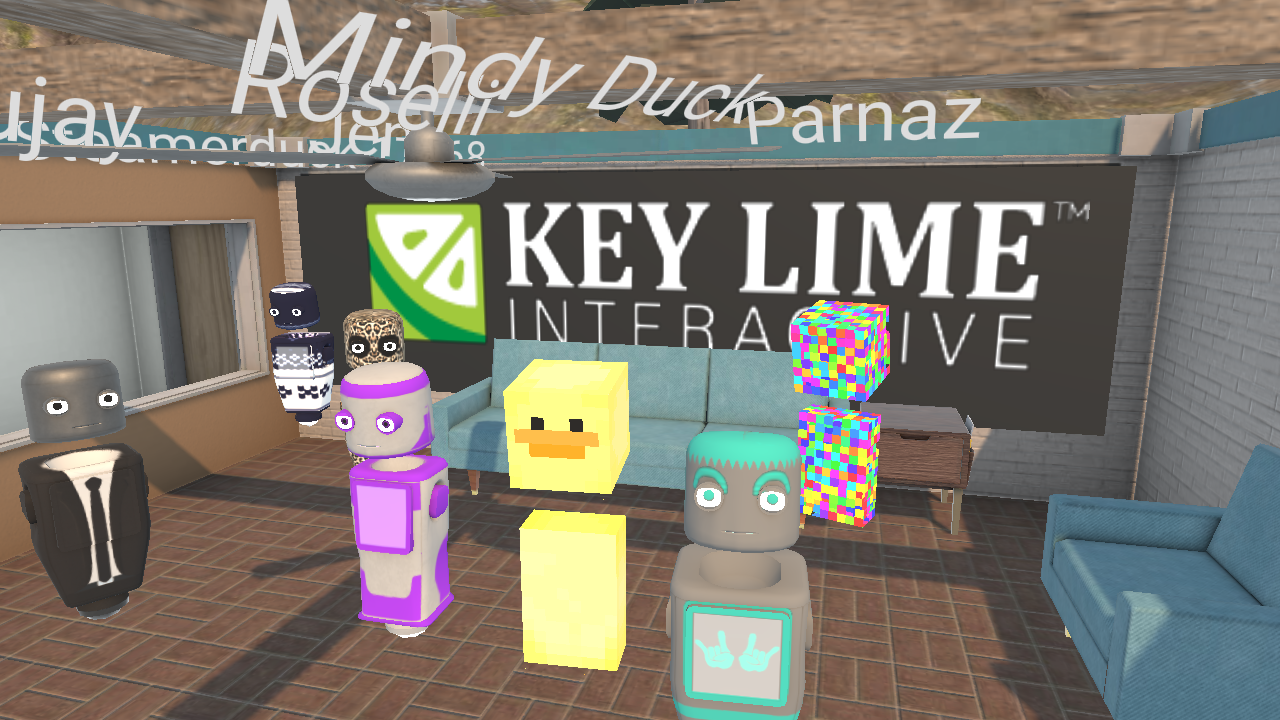 Collaboration & Prototyping
Given the current circumstances, collaboration with your team may seem nearly impossible. With the ability to import models, share screens, and/or sculpt or draw in 3D spaces, these applications allow for better team alignment.
Originally designed as an architectural and modeling tool, The Wild takes advantage of unique 3D interfaces and interactions. Not only is it extremely easy to import models and reference materials, but also each team member can take notes, sketch in 3D and modify your prototypes. One of our favorite features from this tool is the speech conversion to sticky note option; it could easily enhance your next co-creation, brainstorming session.


TeamViewer Pilot is a great, remote customer-service option when you can't be there in-person. As a remote camera sharing tool, it helps problem-solve issues by allowing users to provide instructions, pause frames, highlight objects on screen and add informational text. TeamViewer Pilot is perfect when you need step-by-step instructions for complex tasks.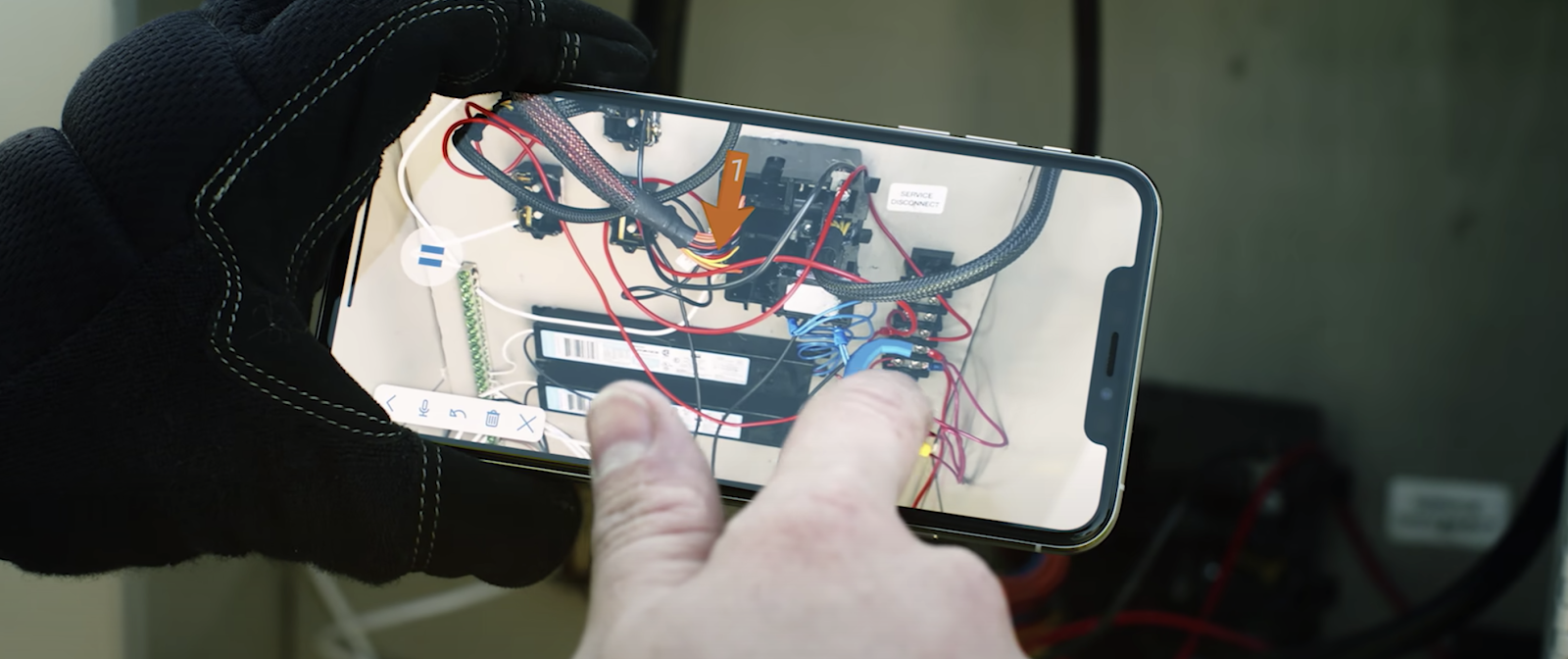 Conclusion
While we hope this list of social XR tools will help guide you to regain what you might have lost with your in-person meetings and conferences, here at Key Lime Interactive, we want to stress that these applications can go beyond that. We advocate that these technologies can be more than just a simple replacement; rather, we like to think of these various applications as mediums that can enhance and modify your meeting experience, ultimately optimizing how you interact with colleagues. In fact, many of the tools list here can be used to create customized content. Click here to learn more information on how to get started with your entry into the XR space.
READ MORE: How to Use Mobile AR to Grow Your Business, 2020 Vision for eXtended Reality, Insights on Remote Work Culture + Tools, Defining Reality: A Look Into What XR Experience is Best for You