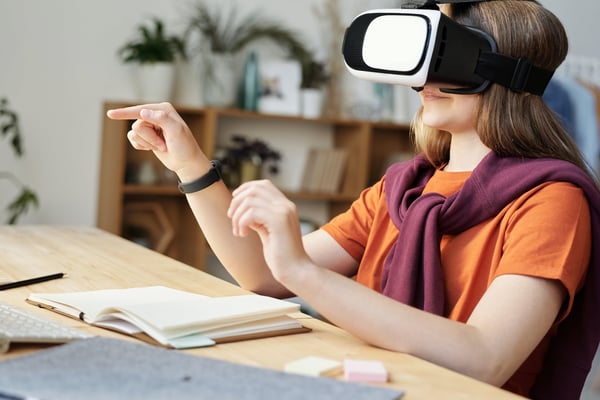 As we all learn to navigate the new normal in the midst of the ongoing pandemic, one area that has seen repeated debates in the last few weeks is education. Should schools hold in-person learning? What is the safest way to move forward? Can virtual learning be effective? There are probably as many solutions to this hurdle as there are schools, with some families even calling distracting kids with iPads education. There does not seem to be a right way to go about reopening schools or if they should be open at all now that the fall has rolled around. Rather than add to that debate, we will discuss eXtended Reality for virtual learning as an alternative to in-person learning.
The whole world has embraced the use of XR in the last few months for work, recreation, therapy, and even as a substitute for vacation. These uses of XR are not new, but people have certainly become more open to it and that has helped open more doors. Immersive technologies are an excellent solution for education as they keep the user highly engaged, provide hands-on experience and give the user access to content at any time while also reducing costs and the need for supervised learning. Although there has been ample research on using immersive technologies for education since the 90s, institutions have only recently started considering it as a potential substitute for traditional learning due to the recent increase in immersive educational content and the access to more affordable hardware.
The recent uptick in the use of immersive technologies and the need to overhaul the education system to accommodate virtual learning has motivated designers, developers, and educators around the world to create content. Therefore, the lack of educational immersive content will most likely be met in the next 1-2 years. However, creating immersive content is not an easy feat to begin with, and when the goal switches from recreation and entertainment to education, it becomes even more challenging. The experience needs to be wow-ing for high engagement, but also non-distracting to facilitate learning.
To start, one first needs to decide if the content will be consumed in AR, VR, or MR. To understand the differences between them and get a jump start, read our introductory article. Once you decide on the platform, the next step is to decide the type of experience. Will your experience involve just watching and listening to content? In which case, the focus should be on grabbing the user's attention and keeping them from being distracted. A good way to go about creating educational content for this purpose is to follow guidelines for immersive storytelling. This experience involves adding in small queues and interactive ways that compel the users to focus their attention on where you want them to. For example, if you are building a virtual field trip experience and the user is not focusing on the content, you can pause it and show arrows on the edges of the screen to direct their attention. This can be very helpful for users who have never experienced immersive environments before, especially children as their attention spans are often short and easily diverted. There has also been some interesting research on field trips in VR with real-time and recorded tour guides embedded in the environment itself.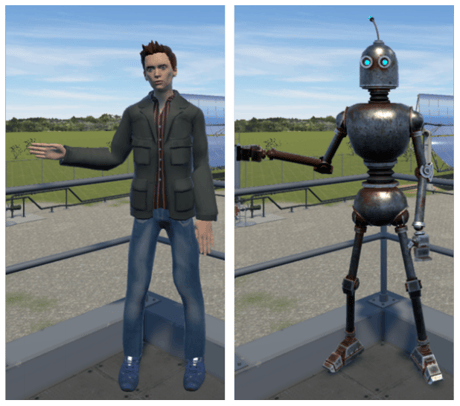 Source: Woodworth et al. 2019
If your educational experience requires being in a classroom or lab-like setting where users need to interact with virtual objects and learn how to perform certain tasks, you need to design interactions that are intuitive, so users spend more time on learning the content as compared to learning how to use the devices. You also need to consider the trade-offs between the different levels of interaction and environment fidelity that might be required for your XR product. Check out this research study investigating different levels of interaction fidelity for a metrology training simulation!
For complex training content that requires real-world skills transfer, a scaffolded learning structure might be more suitable. You can also incorporate visual and auditory guidance for a more complete experience. This provides a way for users to learn at their own pace and practice the acquired skills whenever without having access to specialized equipment. For more details on how to go about building a training simulation and evaluate it, check out our quick start guide. Due to the increased interest in using immersive content for virtual learning as a substitute for traditional learning, several companies and organizations are working towards an exciting future full of social, collaborative, and immersive learning.
If you are looking forward to this as well and don't want to miss out, feel free to reach out to us. Our XR experts can help you weigh the pros and cons of different solutions based on your institution's needs and guide you through the process of setting up and testing things out for yourself.
LEARN MORE: Social XR- Which Meeting Tool is Right for Your Company, How to Use Mobile AR to Grow Your Business, Virtual Conferences 101, IEEE VR in VR: Lessons Learned